Two Brothers Traveled To Remote Regions Of Vietnam And Interviewed All The People They Met
January 23, 2017
My brother and I motorbiked around the remote and mountainous region of northern Vietnam. Along the way we photographed the people we met.
This lovely lady was kind enough to pose for a photo in front of her home, even after conveying to us that she felt underdressed for the occasion. Still, she was proud of her home, and we could see why.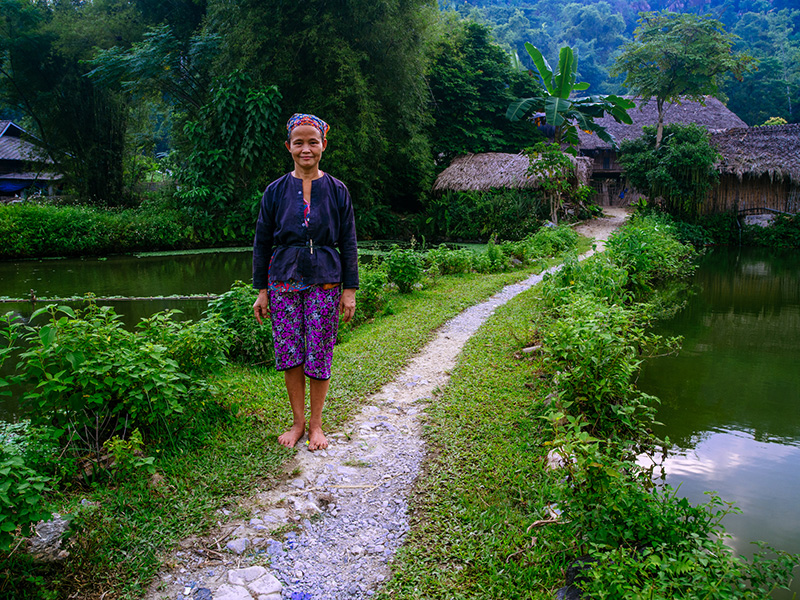 We pulled into this guy's road side store, and he laughingly welcome us with two refreshing bottles of cold water. He also offered us a go with his huge bamboo bong. We politely declined and he laughed some more. He may or may not have been Vietnamese Tom Bombadil.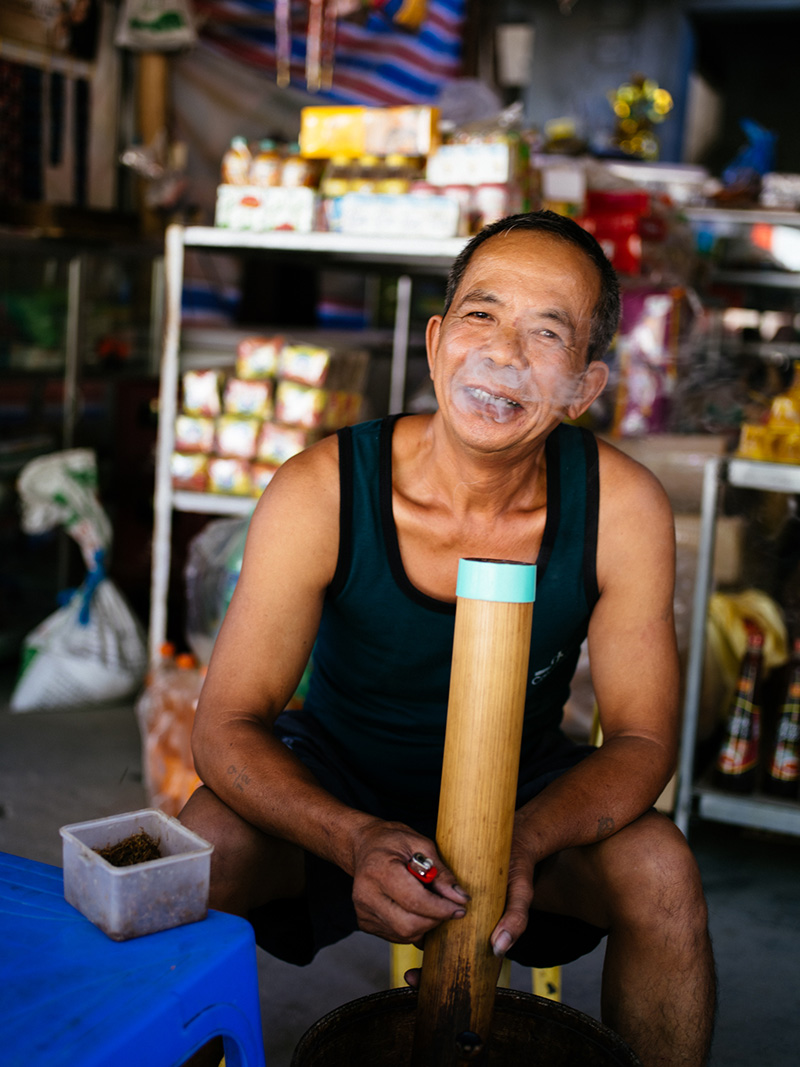 We rode deep into the backwoods one day and came across a friendly hill tribe family. The daughter had a thing for my brother.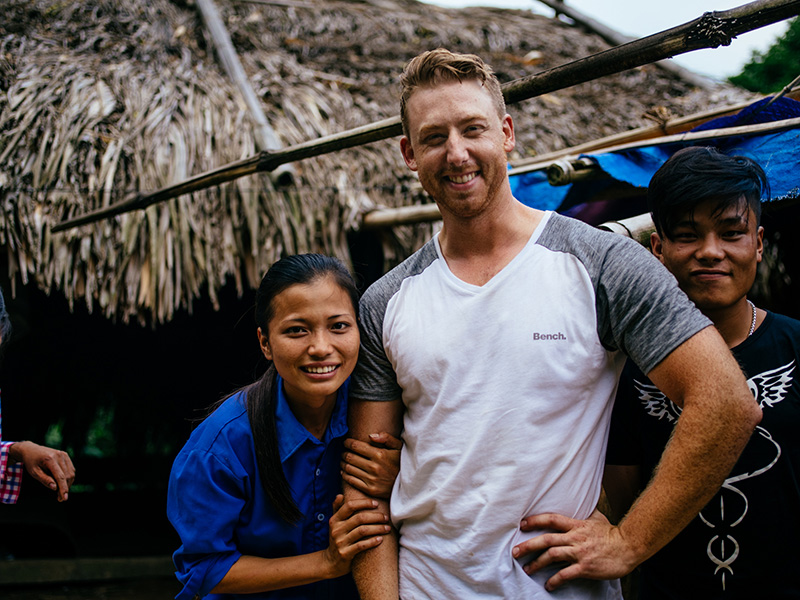 And her mother thought it was quite hilarious. You might be wondering about the black teeth... turns out tooth blackening is a centuries-old, almost forgotten tradition practised among Hmong women in the mountainous areas of northern Vietnam. Fascinating custom!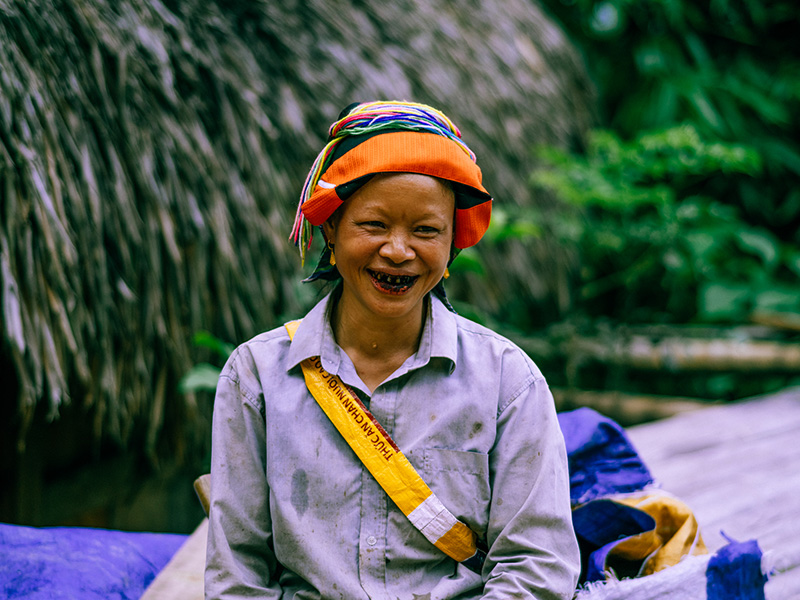 Saw these guys framing a house... using no nails!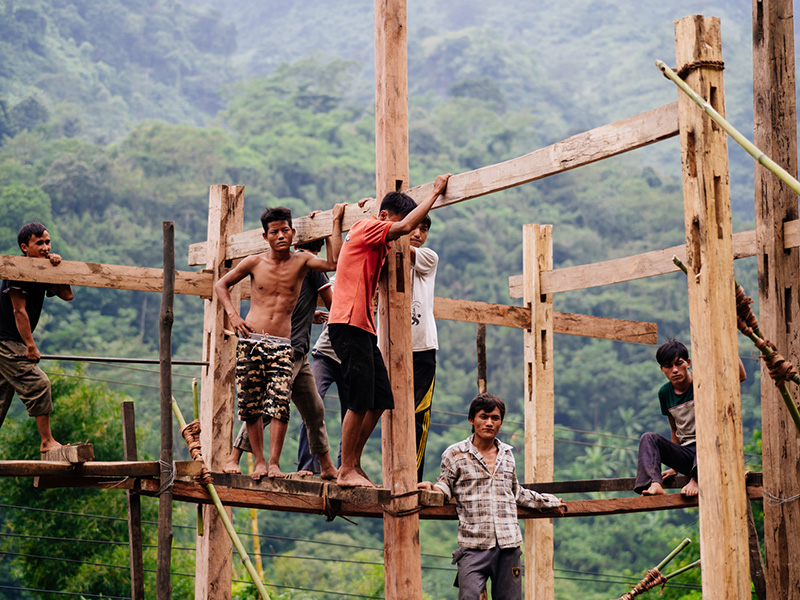 Using the powers of Google Translate, we were able to have a great conversation with this friendly husband and wife. But unfortunately, as we found out later from a local who spoke English, they had invited us to see their home and meet their children. Damn. Lost in translation. Really wish we could have properly accepted their kind invitation.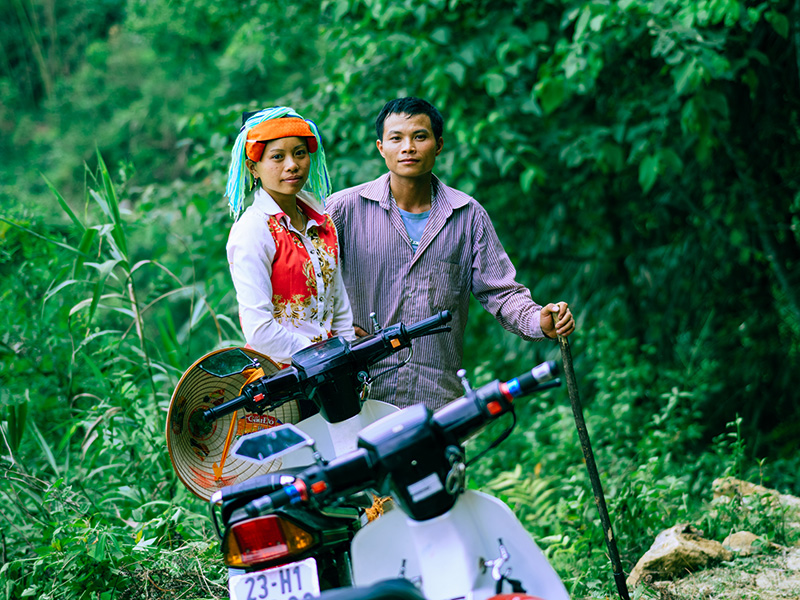 When a couple of white foreigners are wandering about in a tiny Hmong village at 06h30 in search of breakfast, word gets around. Grey hoodie bud (21 y/o) happily came round to greet us and practise his English as his wife (16 y/o) looked on.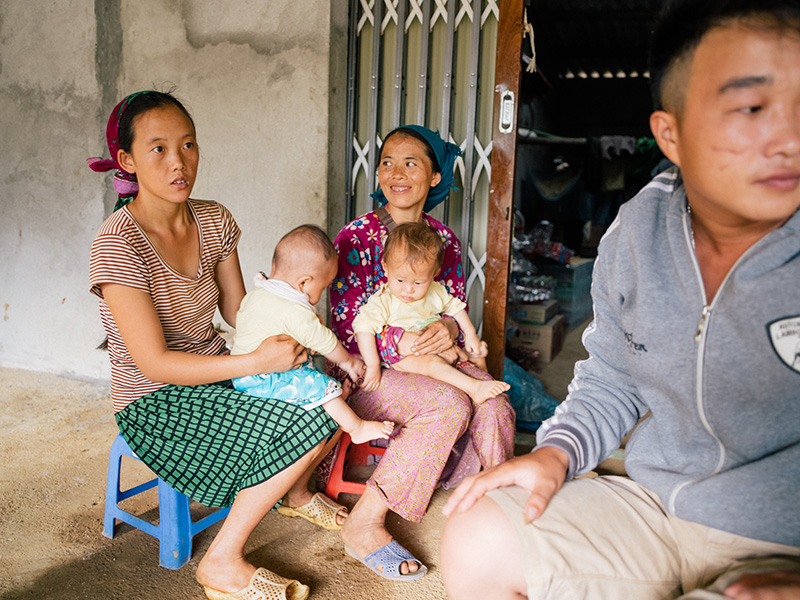 While we were quietly eating dinner, some locals decided to officially welcome us to Vietnam. This would become an almost- nightly occurrence. 1... 2... 3... Dzô !!!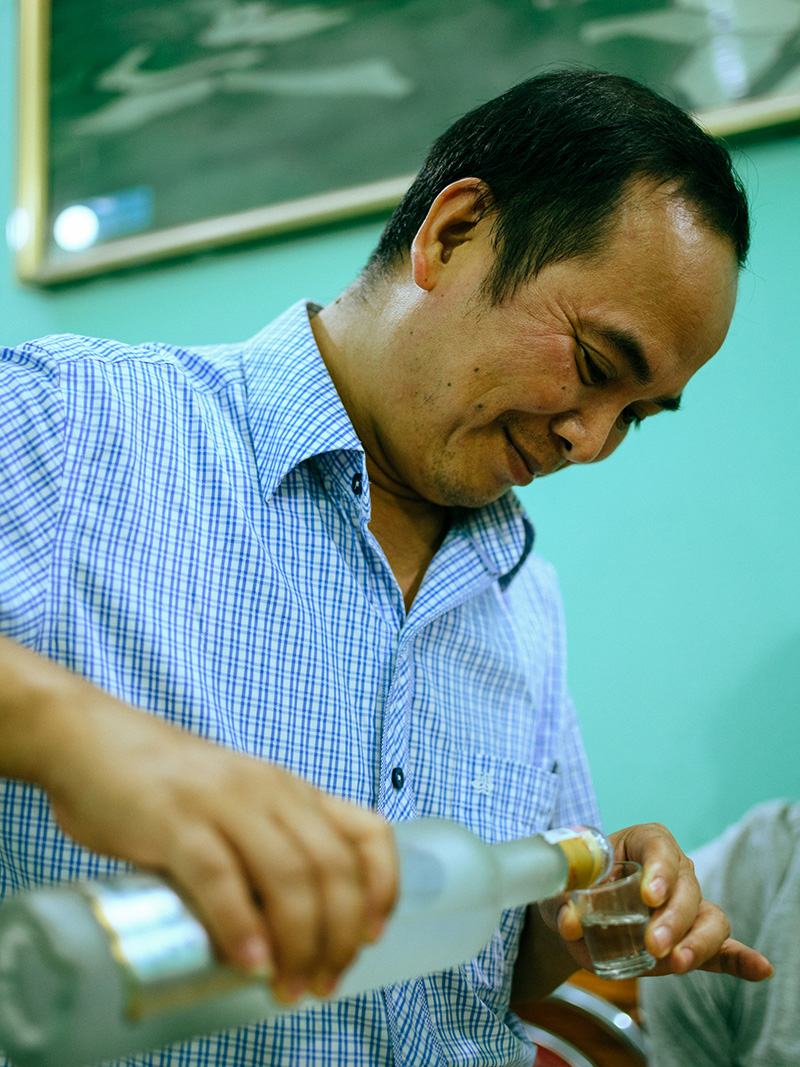 We traveled there in mid-September. It was the beginning of rice harvest season.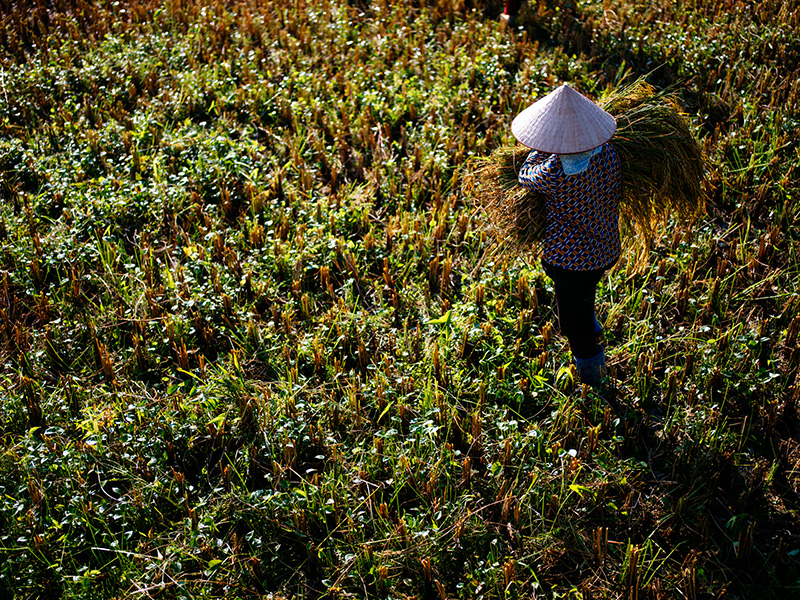 These ladies work harder than anyone.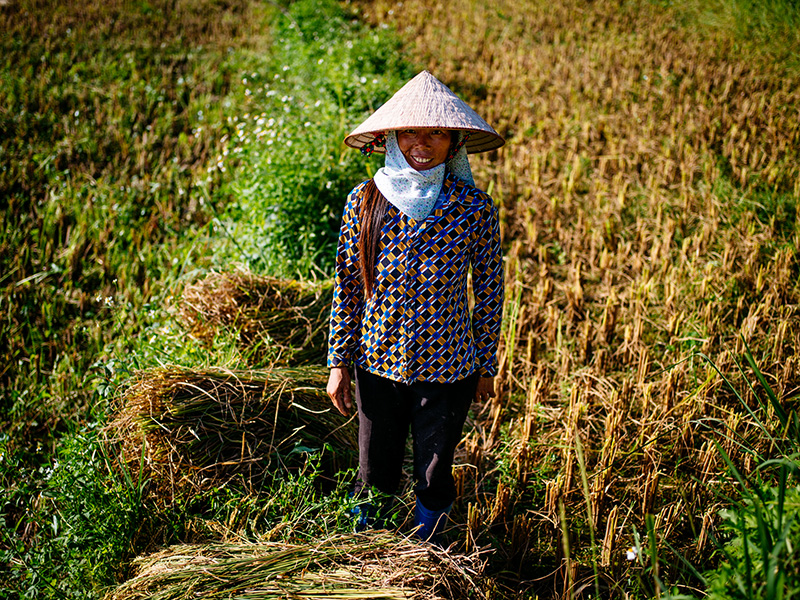 Many parents in the north send their kids to learn English with a private tutor. This hilarious kid was one of them. He acted as our English translator (his parents didn't know any English) when we ate dinner at his family's restaurant (was also their home). He was all smiles the entire time.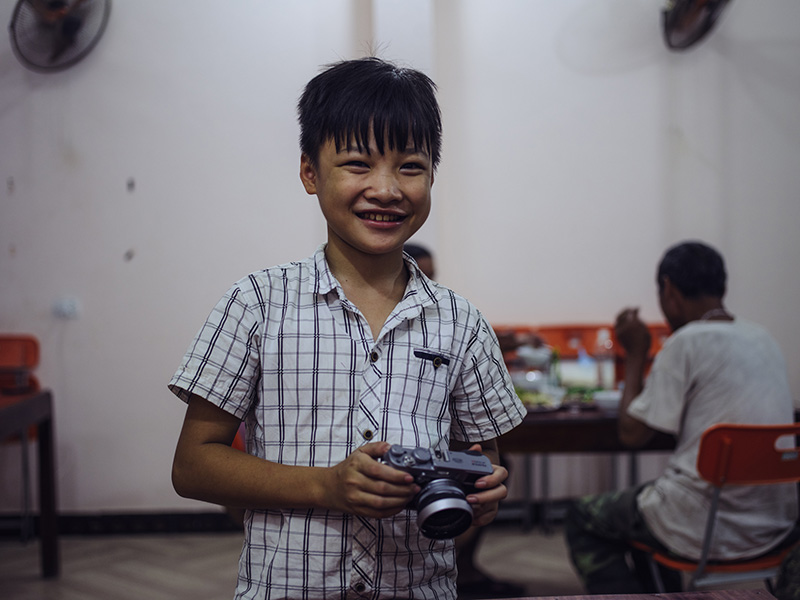 We had a few drinks with some primary school teachers in a small village one afternoon. At a certain point they offered to give us a tour of the school. All of a sudden here I was, getting a crash course in Vietnamese from the English teacher, and looking like I was on the set of a Billy Madison spinoff.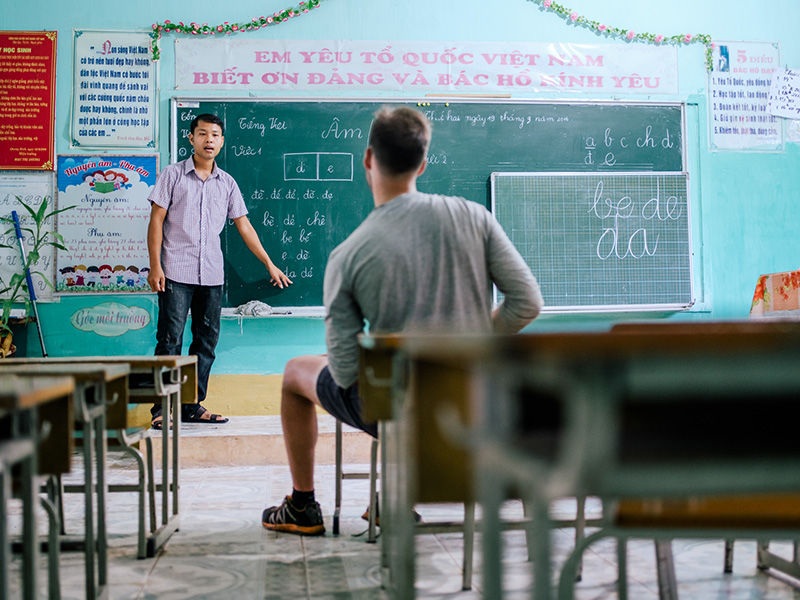 The school's English teacher. He is doing a fantastic job teaching English to a young generation of kids.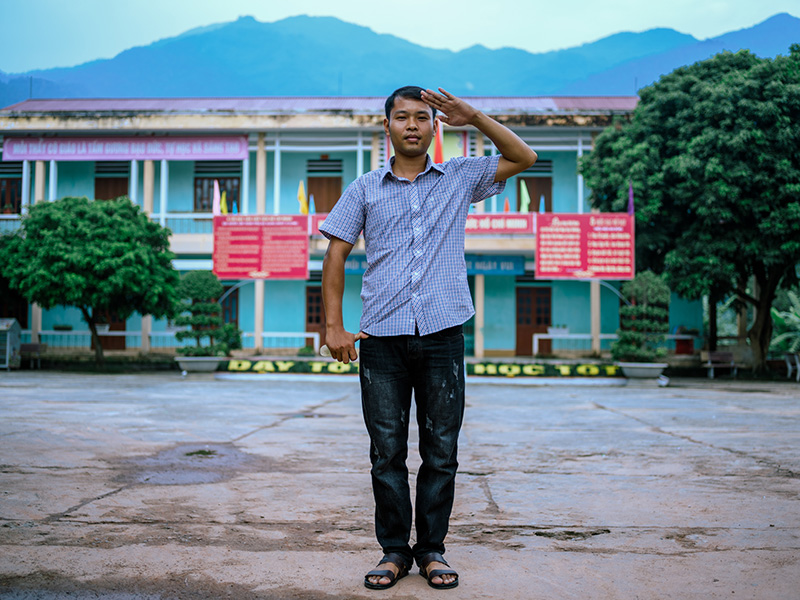 The students were all so full of life. It was inspiring. I quickly became an impromptu English teacher, counting with them, asking their names and ages. And they all answered. If you're thinking of teaching English abroad, I highly recommend volunteering in the province of Ha Giang. I still get goosebumps thinking about their smiles and laughter and eagerness to learn.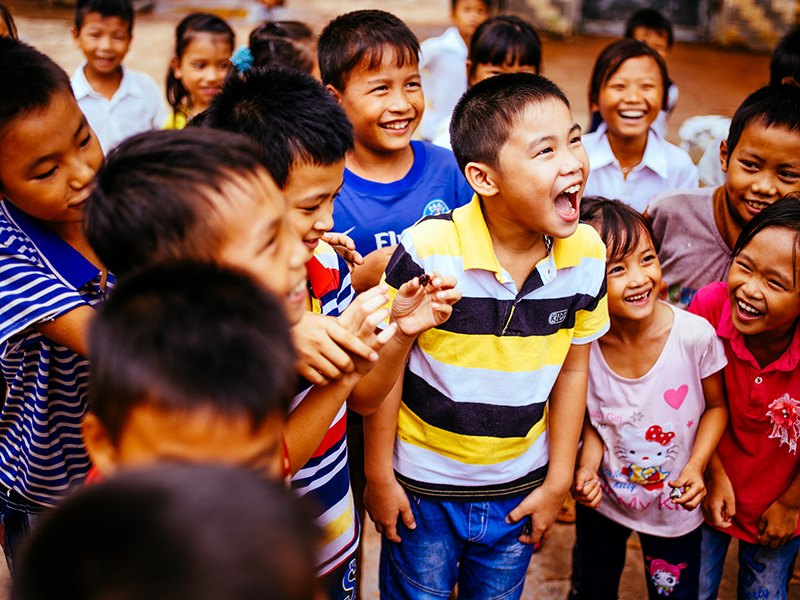 Thanks for taking the time to look through our album! Credit goes to my brother for the photos. If you'd like to see more: https://www.instagram.com/schultzyktm/
Please consider
making a donation
to
Sunny Skyz
and help our mission to make the world a better place.
Click Here For The Most Popular On Sunny Skyz
LIKE US ON FACEBOOK!