Must-Read Responses To 'What Did Someone Say To You That Completely Changed Your Way Of Thinking?'
October 21, 2016
Someone on Reddit asked the question "What did someone say to you that completely changed your way of thinking?" These are the top-rated responses from everyday people. The quotes will hopefully change the way you see things, too.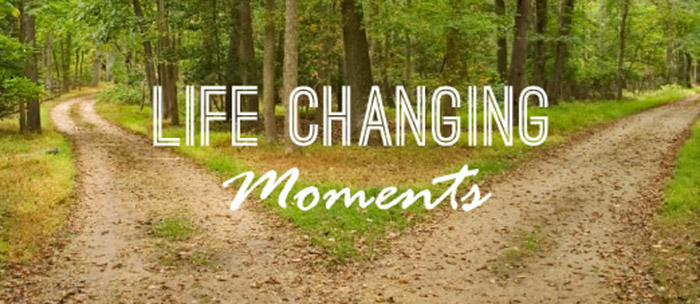 1.
My brother and I used to argue all the time as kids. I don't remember what we were arguing about, but at one point he was talking about how I get mad at him and he said, "you're nice to everyone all the time, but I let you yell at me cuz the anger has to go somewhere." Stopped me dead in my tracks. We're super close now, and never argue.
credit: HamatoMiwa
2.
Therapist said to me, "If I could show you a picture of what it will look like when you get there, you'd have no concerns about trying. But I can't, so you'll just have to trust me; it's going to be worth it."
credit: wattersflores
3.
"I love you more than life itself, but you have turned into a sad, toxic person." My mom opened my eyes.
credit: DukeoftheGingers
4.
During an extreme depression after my ex-fiance left me, my birthday was shortly after. My mom sent me a birthday card that said: "You may not be the winning horse right now, but you're the only one I'll ever bet on."
credit: LeprosyMan
5.
As I was walking home with my SO we were walking through a relatively expensive part of town with many fancy homes and I remarked "What I'd give to live in a place like that." She replied "It would be awesome but I'm sure some people look at our home and say the same thing." Really made me appreciate the things I have.
credit: fastestresults
6.
My buddy John was dying of cancer and I was helping him out daily, he said a few times, "Mike, you need to stop worrying about things like that because you could end up like me and it won't matter."
credit: William_ponderosa
7.
I was addicted to heroin at the time, my favorite uncle was in hospice with cancer... I felt so guilty because I took some of his pain killers months before.. I went to see him the day before he died and he could barely talk but when he saw me the first words he said was "I love you so much" he kept saying it and he was clearly using all his energy to say it.. I broke down when he said and it really helped me get my life on track.
credit: Fecalityy
8.
"If you were a person who loved you very much and wanted to take care of you, nurture you...what would that look like?"
credit: badly_behaved
9.
"Forgiveness can't change the past but it can change the future."
My mom told me she got the message in a fortune cookie. It really resonated with her because my dad was about to come home from prison and instead of her resenting him and making everyone miserable she decided to change her attitude and change their future. It ultimately saved their marriage.
She told me this when I was going through a really difficult time with my SO. I haven't exactly mastered the art of forgiveness but I'll never forget how powerful it can be.
credit: KaleidoscopEyes29
10.
"Take the stairs. Enjoy it while you can. You're going to miss them when you're not physically able to take them anymore." Now the only time I take an elevator or escalator is when I'm with other people.
credit: currentlydrinking
11.
"Life isn't short. It's the longest thing you'll ever do." Don't use the excuse that it's too late for anything.
credit: bridie9797
12.
"Stop worrying about what people think of you; mostly, they don't."
credit: skinnymojo
13.
A professor of mine took me and a classmate to his office, I don't remember why. Outside on his board is a picture of 3 little girls.
"See those kids?" he says. "Happier than anybody you know. Anybody. And they have just nothing. Wanna know why?"
We had no idea.
"Gratitude. What little they have, they are so thankful for, especially for each other."
If you know someone who could benefit from reading these responses, please share this on Facebook.
(h/t) Reddit
Please consider
making a donation
to
Sunny Skyz
and help our mission to make the world a better place.
Click Here For The Most Popular On Sunny Skyz
LIKE US ON FACEBOOK!