The 8 Most Beautiful And Rare Horses In The World
August 9, 2014
All horses are beautiful, but this gallery of unique stallions and mares take majestic to a whole new level.
1. The Golden Akhal Teke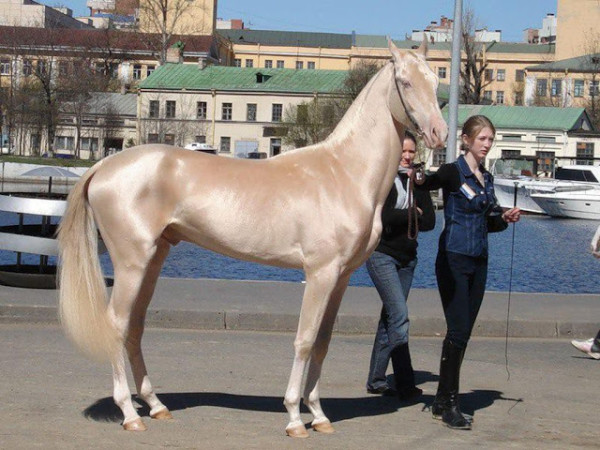 This horse is beautiful enough to be a bronzed statue! With an unbelievably shiny coat that appears to be metallic in the sun, the Akhal Teke is the national emblem of the country of Turkmenistan. Not surprisingly, it's known as the golden horse!
2. The Friesian/Appaloosa Crossbreed
As it turns out, the type horse photographed above has been famous since this picture of him as a foal surfaced online.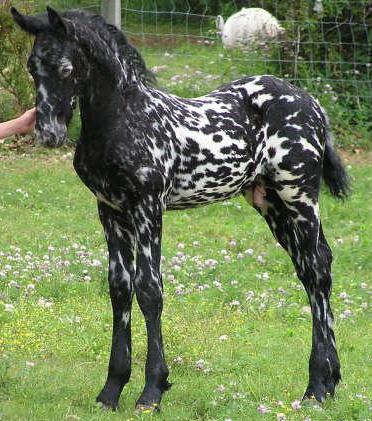 His name is Mystic Warrior. He's 3/4 Friesian and 1/4 Appy stallion was a demo horse at the World Equestrian Games! This little guy came a LONG way!
3. The Knabstrupper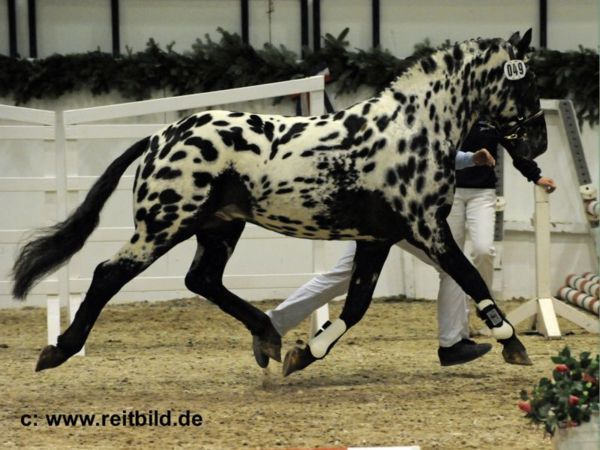 Knabstrupper horses were bred in Denmark as far back as 1671 when they were called "The Tiger Horses." In 1750, this royal breeding line came to an end.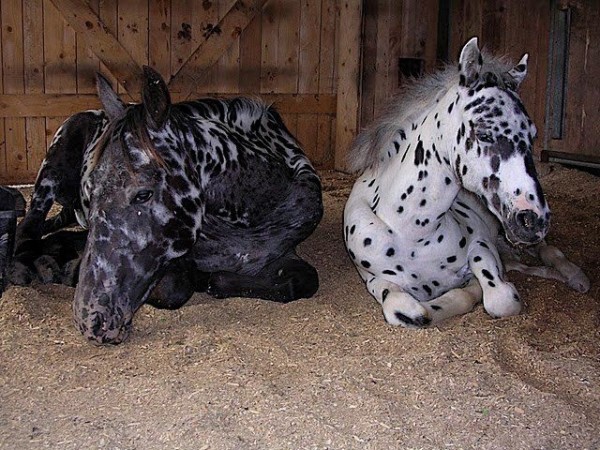 The spotted horse returned in 1812, not as the "Tiger Horses," but with a new bloodline. A mare was purchased of Spanish origin with unusual markings. Her colt was the foundational Sire for the new spotted breed...Seeing spots has never felt so good!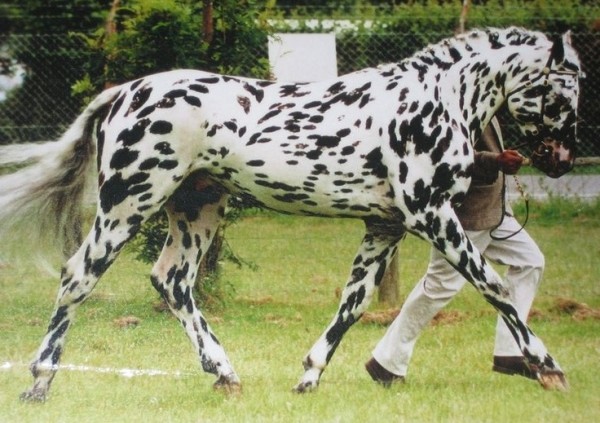 It's pretty easy to see how some folks confuse these beauties for Appaloosas, though their markings are often more saturated!
4. The German Black Forest Horse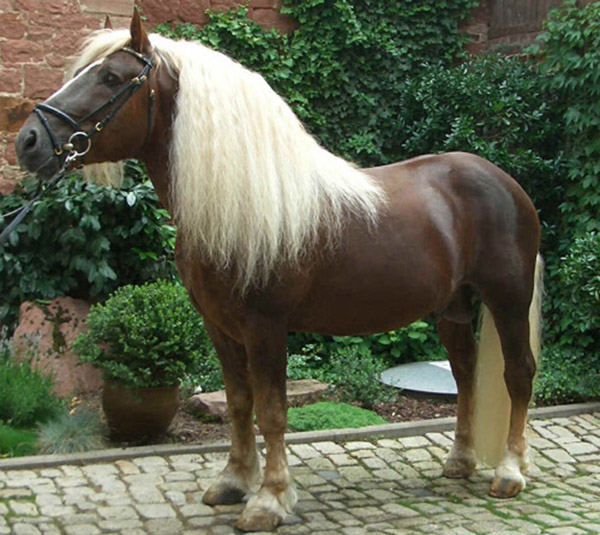 The Black Forest Horse, or the "Schwarzwälder Kaltblut," is a rare draft horse breed originating in Southern Germany. All I know is that his mane and tail PERFECTLY compliment his super shiny coat.
This beauty has the longest, lushest mane I've ever seen!
5. The Blue Roan Gypsy Vanner Horse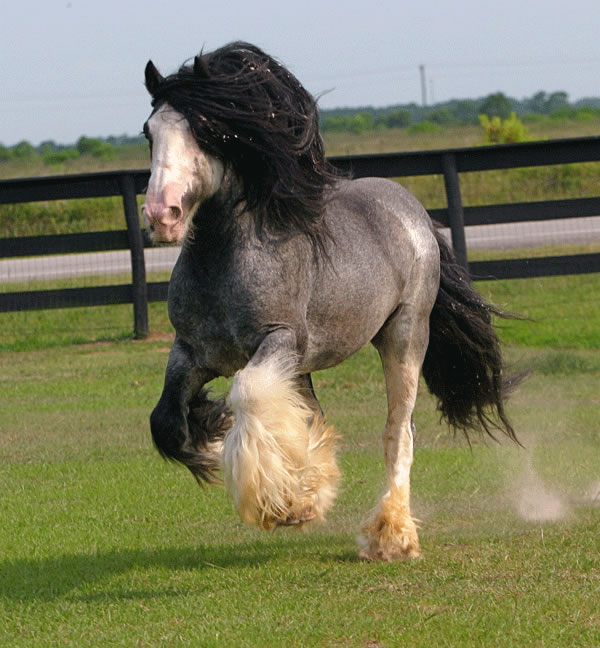 Easily recognized for their leg feathering and common black and white or "piebald"coat color, the Blue Roan version of the beautiful Gypsy horse is considered most rare.
6. The Chocolate Silver Dapple Pinto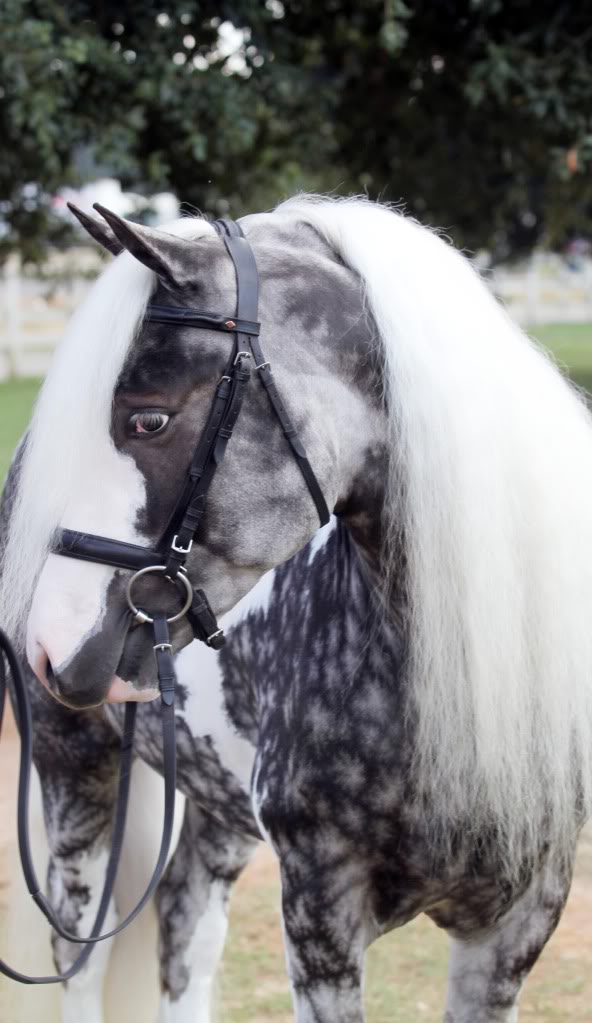 Lush locks and an extraordinarily bold coat make this horse a regular show-stopper, but perhaps most unique are the star-shaped dapples on his front end.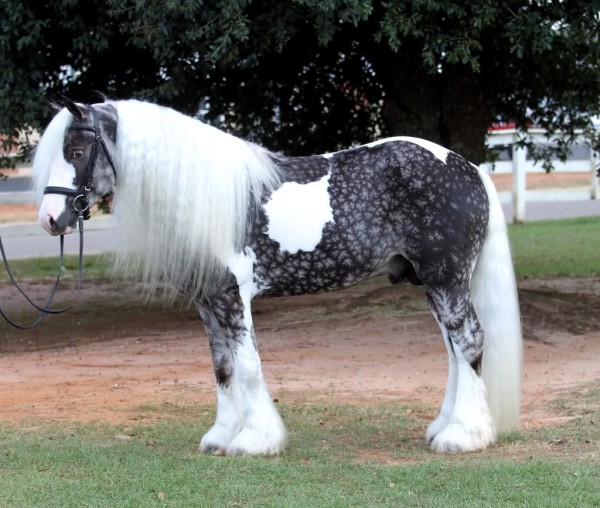 This gorgeous guy's name is Austin. It goes without saying that this unique boy is a show horse!
7. The Friesian-Gypsy Vanner Crossbreed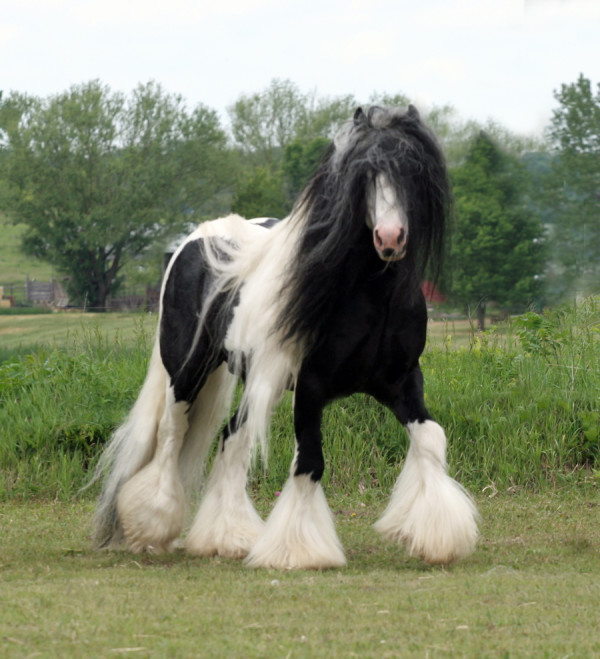 Something about this guy reminds me of Fabio. Am I right?
8. The Sorraia Mustang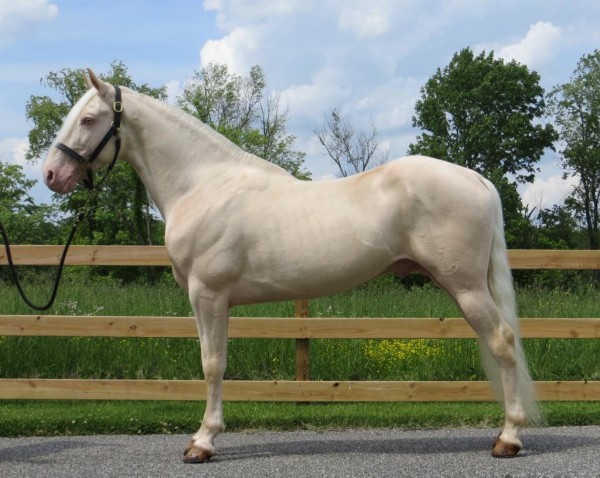 While not as rare as some of the other horses on this list, this cremello is a blonde beauty.
Check out those baby-blue eyes as well!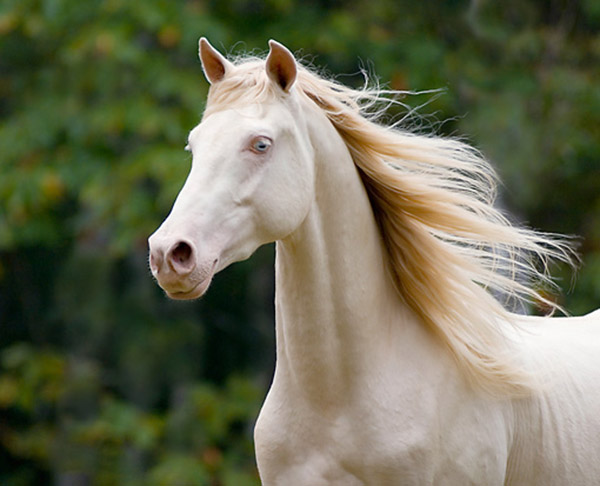 Thanks to PetFlow for putting this awesome gallery together. Like them on Facebook for daily animal videos.
Don't forget to share this post using the buttons below!
Please consider
making a donation
to
Sunny Skyz
and help our mission to make the world a better place.
Click Here For The Most Popular On Sunny Skyz
LIKE US ON FACEBOOK!