The Funniest Customer Reviews On Amazon
May 24, 2017
1. Absolute agony!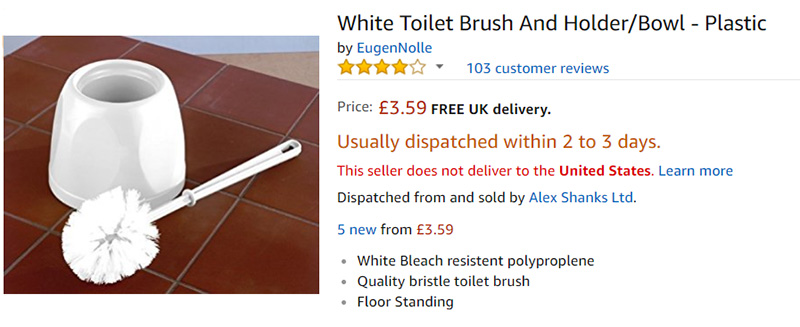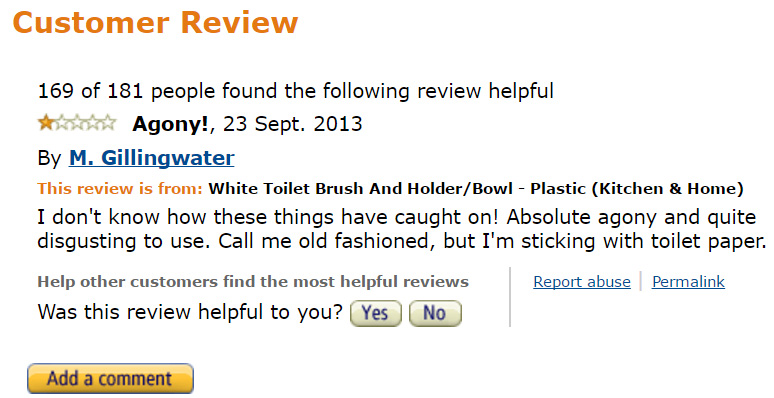 2. One of the worst pieces of literature I have ever read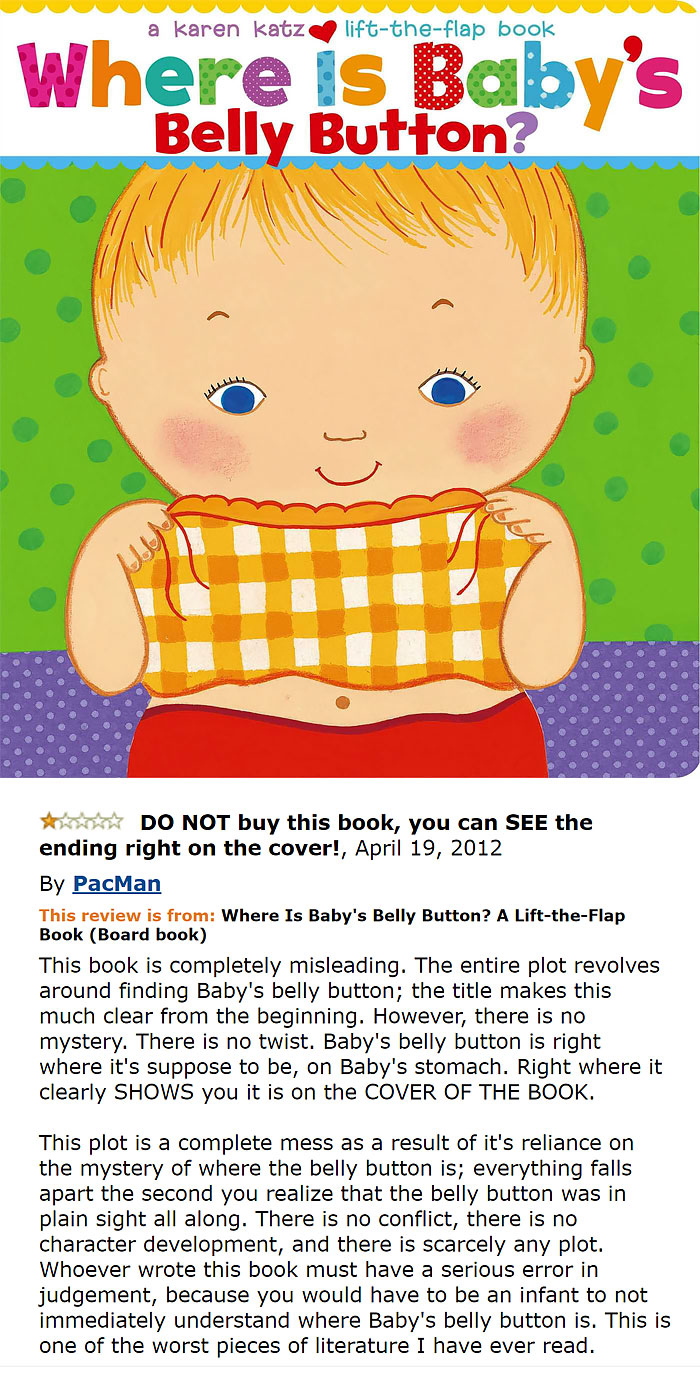 3. He doesn't want me touching men's pens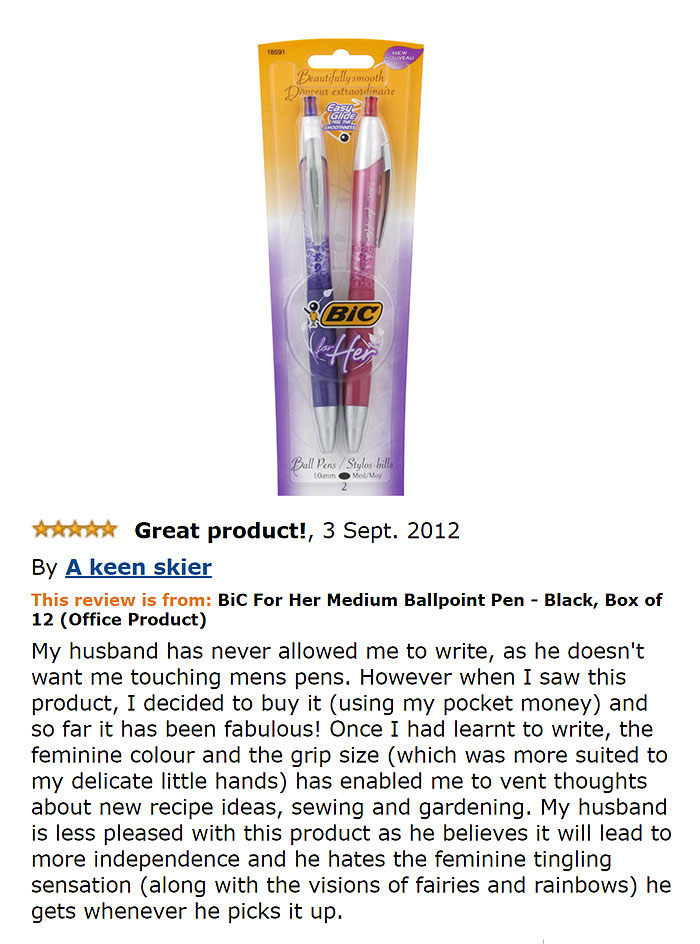 4. God's 2nd Novel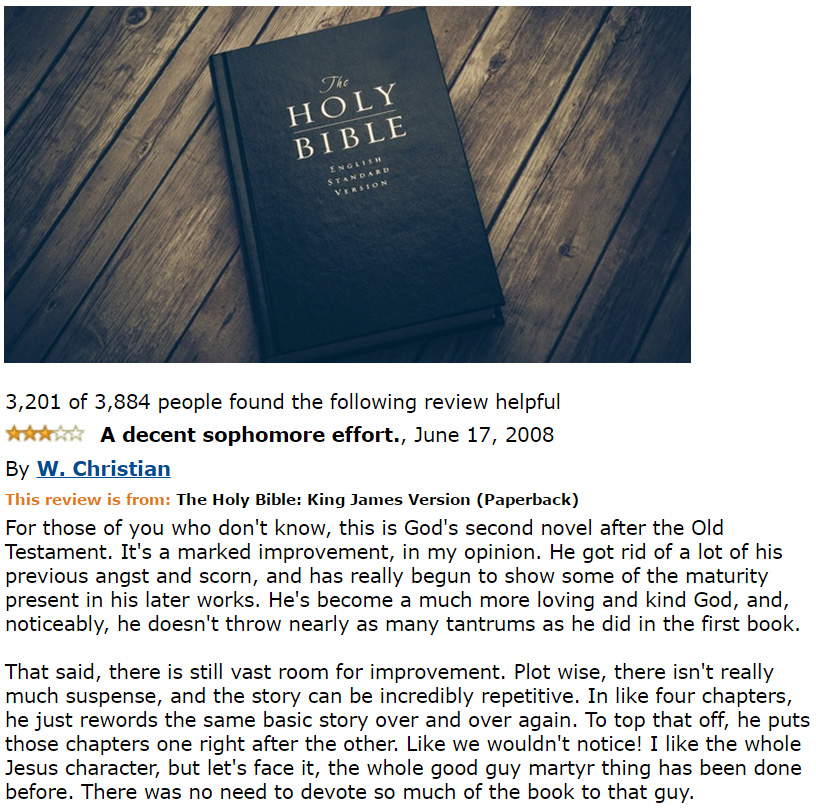 5. Our marriage has never been healthier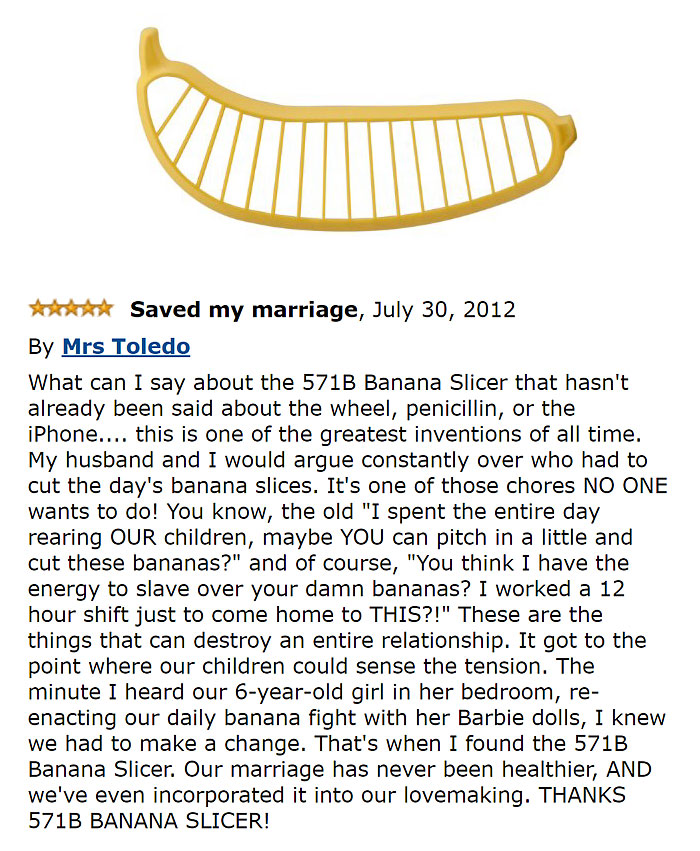 6. DO NOT PUT ON KNOB AND BOLLOCKS!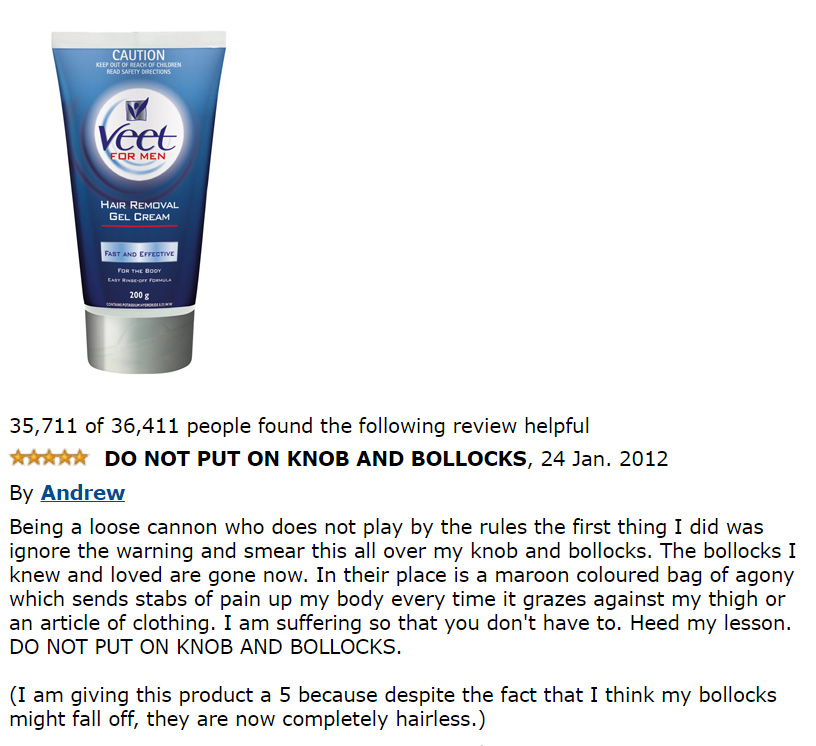 If you enjoyed these funny Amazon reviews, check out the 36 funniest names in the world!
Click Here For The Most Popular On Sunny Skyz
LIKE US ON FACEBOOK!