A Boy With Cancer Asked To See Monsters. 1,000 People Showed Up In Costumes
September 23, 2022
An entire community came together to celebrate Halloween early for a 5-year-old boy fighting cancer.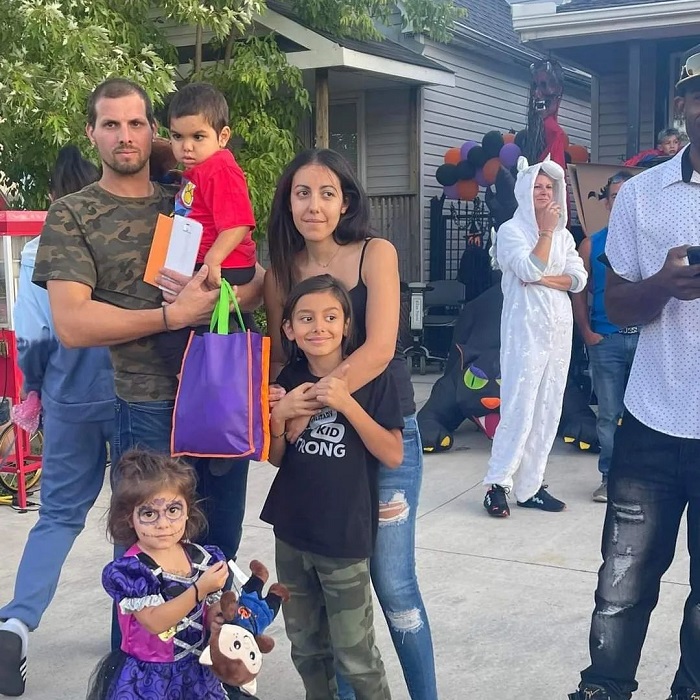 @kira.nik / Instagram
Alex was diagnosed with brain cancer at 11 months old and has been fighting the fight for the last 4 and a half years. He lives in Hamilton, Ontario with his parents Nick and Kira, and two older siblings.
Two weeks ago, the family received devastating news. The tumor which had shrunk almost 6 months ago has now come back more aggressive. Doctors said he only has a few weeks to live.
Nick and Kira wanted to make his remaining time as meaningful as possible so they asked him if there was anything that he wished to do.
His response? Halloween. Specifically, he wanted to see monsters.
He wanted to go see monsters in Niagara Falls but at this point is was not recommended for him to travel that far. That's when Paula Tzouanakis Anderson, a close friend of the family, came up with a plan to bring Halloween and monsters to them.
Paula posted in a local Facebook group, asking the community to show up in costume.
"I have a time sensitive request/plea," she wrote in the post. "We need volunteers to help make this night Spooktacular for Alexandros, people willing to dress up and walk down the street for him, decorate their cars and drive through the parade! This is extremely time sensitive!"
The post was soon flooded with comments from strangers. More than 500 people responded to the event.
On the day of the event — Sept. 14 — Paula expected 300 people to attend, at most. But as the evening progressed, "probably close to 1,000 people showed up," she said.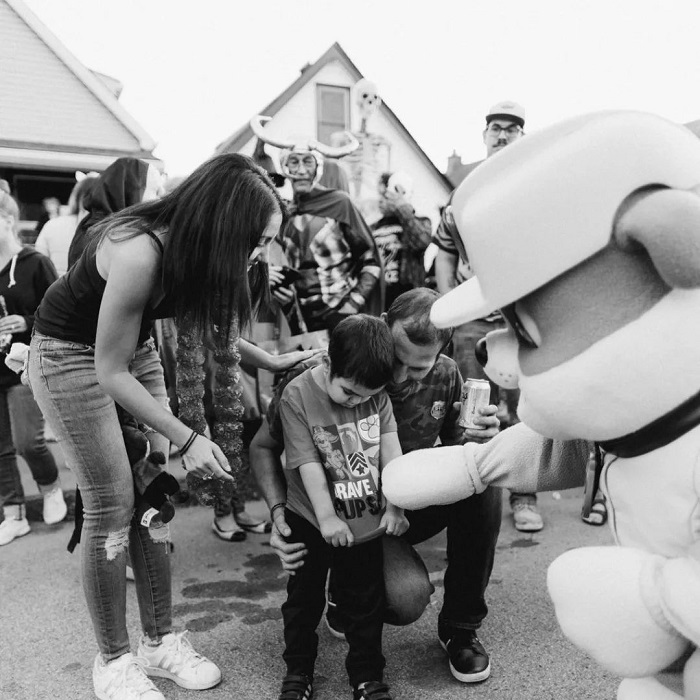 @kira.nik / Instagram
"Few days ago a whole community helped to make my son happy! Hundreds and hundreds of people came to celebrate Halloween with my son Alexandros and prepared everything in less than 2 days when most organizations need weeks of preparation," Kira wrote in an Instagram post.
"Unfortunately Alex's tumor is growing rapidly so the future is uncertain. Alex wanted to see monsters but he is very weak and we can't travel, plus we don't know if we are going to have him until Halloween. So the community brought monsters and Halloween to our home.. despite our struggles we felt the love! Alex was so happy, he knew that it was all for him so he was waiving and high-fiving all the people that came. He enjoyed every minute of the parade and the haunted back yard and of course Rumble, his favorite paw patrol character."
"I felt every emotion that you could imagine; tears of joy, tears of sadness, tears of hope," Paula said. "The sense of community was just amazing. They showed up for him."
Nick said amid the most painful point in his life, he and his family are feeling gratitude for all of the support.
"We're very blessed to live in a community like this," he said.
Please consider
making a donation
to
Sunny Skyz
and help our mission to make the world a better place.