17 Quotes From Our Favorite Funny Ladies That Will Make Your Day
June 9, 2014
Here's a lovely blend of inspiration and humor from 17 of our favorite funny ladies...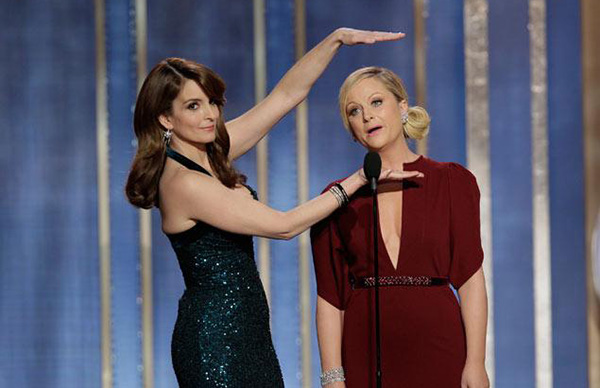 Amy and Tina
17. Zooey Deschanel
"Being tender and open is beautiful. As a woman, I feel continually shhh'ed. Too sensitive. Too mushy. Too wishy washy. Blah blah. Don't let someone steal your tenderness. Don't allow the coldness and fear of others to tarnish your perfectly vulnerable beating heart. Nothing is more powerful than allowing yourself to truly be affected by things. Whether it's a song, a stranger, a mountain, a rain drop, a tea kettle, an article, a sentence, a footstep, feel it all – look around you. All of this is for you. Take it and have gratitude. Give it and feel love."
16. Whitney Cummings
"A true friend will go with the Instagram filter that flatters you."
15. Julia Louis-Dreyfus
"If you feel rooted in your home and family, if you're active in your community, there's nothing more empowering. The best way to make a difference in the world is to start by making a difference in your own life."
14. Aisha Tyler
"You can only really learn from failure … To win, you need to fail, and fail hard."
13. Margaret Cho
"I am so beautiful, sometimes people weep when they see me. And it has nothing to do with what I look like really, it is just that I gave myself the power to say that I am beautiful, and if I could do that, maybe there is hope for them too. And the great divide between the beautiful and the ugly will cease to be. Because we are all what we choose."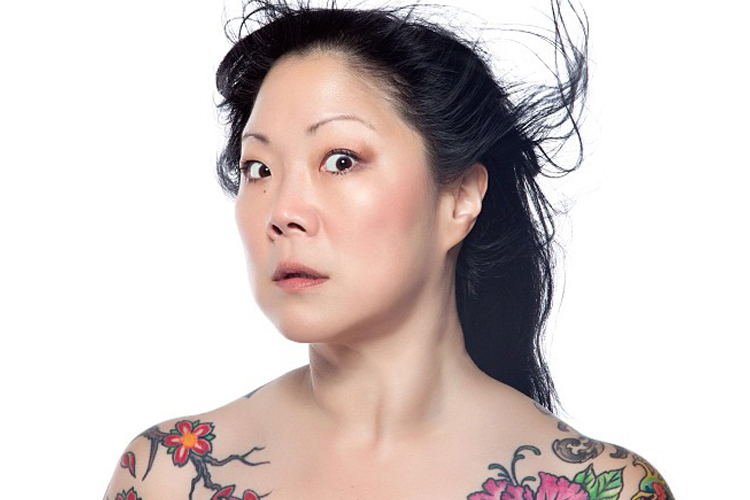 John Kelly/Body of Art Foundation
12. Amy Schumer
"I want to quit. Not performing, but being a woman altogether. I want to throw my hands in the air, after reading a mean Twitter comment, and say, 'All right! You got it. You figured me out. I'm not pretty. I'm not thin. I do not deserve to use my voice. I'll start wearing a burqa and start waiting tables at a pancake house. All my self-worth is based on what you can see.' But then I think, F*** that … I am a woman with thoughts and questions and s*** to say. I say if I'm beautiful. I say if I'm strong. You will not determine my story — I will."
11. Sherri Shepherd
"The best piece of advice someone has ever given me was 'do it scared.' And no matter if you're scared, just go ahead and do it anyway because you might as well do it scared, so it will get done and you will feel so much better if you step out of your comfort zone."
10. Maria Bamford
"Get out of your house and go see some live performance, for God's sake. There are people creating things just outside your window."
9. Rashida Jones
"Smiling is definitely one of the best beauty remedies. If you have a good sense of humor and a good approach to life, that's beautiful."
8. Sarah Silverman
"Stop telling girls they can be anything they want when they grow up. I think it's a mistake. Not because they can't, but because it would never have occurred to them that they couldn't."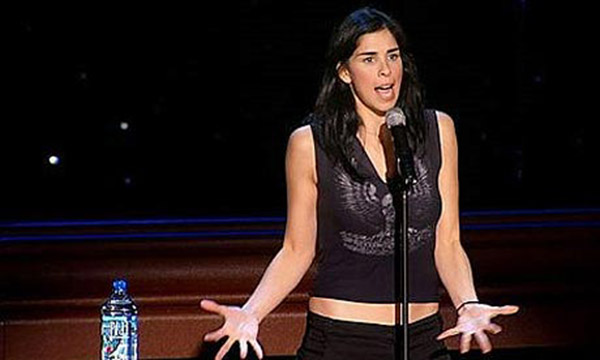 Sarah Silverman / credit unknown
7. Betty White
"Don't try to be young. Just open your mind. Stay interested in stuff. There are so many things I won't live long enough to find out about, but I'm still curious about them. You know people who are already saying, 'I'm going to be 30 – oh, what am I going to do?' Well, use that decade! Use them all!"
6. Dorothy Parker
"The cure for boredom is curiosity. There is no cure for curiosity."
5. Chelsea Handler
"First of all, who cares if people hate you? There's always a guarantee that certain people will dislike you. There's never any guarantee that anyone will like you. So if anyone likes you at all, you've already won."
4. Lena Dunham
"It's interesting how we often can't see the ways in which we are being strong – like, you can't be aware of what you're doing that's tough and brave at the time that you're doing it because if you knew that it was brave, then you'd be scared."
3. Ellen DeGeneres
"Find out who you are and figure out what you believe in. Even if it's different from what your neighbors believe in and different from what your parents believe in. Stay true to yourself. Have your own opinion. Don't worry about what people say about you or think about you. Let the naysayers nay. They will eventually grow tired of naying."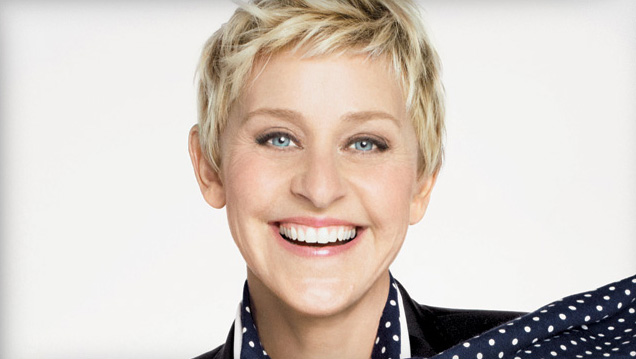 Covergirl.com
2. Amy Poehler
"Be easy on yourself. Have fun. Only hang around people that are positive and make you feel good. Anybody who doesn't make you feel good, kick them to the curb. And the earlier you start in your life the better. The minute anybody makes you feel weird and non-included or not supported, you know, either beat it or tell them to beat it."
1. Tina Fey
"Don't waste your energy trying to educate or change opinions; go over, under, through, and opinions will change organically when you're the boss. Or they won't. Who cares? Do your thing, and don't care if they like it."
Source: HelloGiggles
Please consider
making a donation
to
Sunny Skyz
and help our mission to make the world a better place.
Click Here For The Most Popular On Sunny Skyz
LIKE US ON FACEBOOK!