The Sad Truth About The Little Red-Haired Girl Charlie Brown Never Finds
November 11, 2015
In a Peanuts Sunday strip that was published on November 19, 1961, Charlie Brown sits down to lunch and, for the first time, notices someone new in the schoolyard.
"I'd give anything in the world if that little girl with the red hair would come over, and sit with me," he says.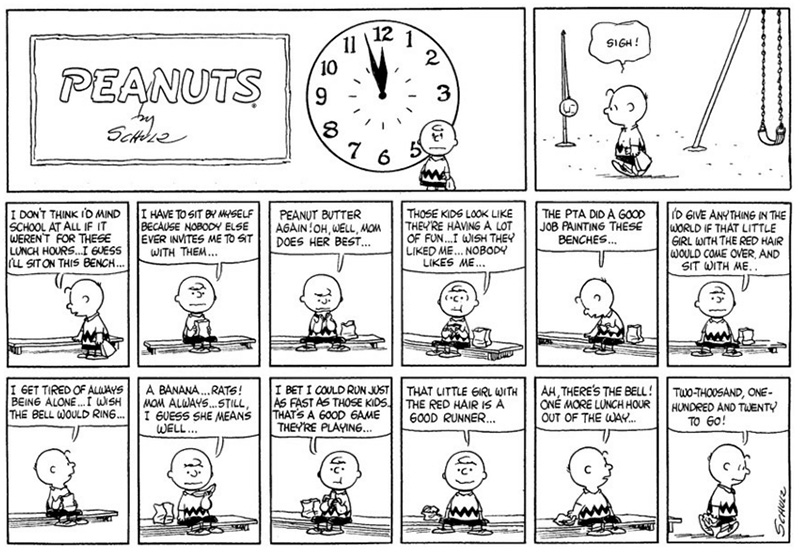 Credit: Charles M. Schulz Museum and Research Center
For the remainder of the nearly 20,000 Peanuts strips that Charles M. Schulz drew between 1950 and 1999, Charlie Brown pined for this "Little Red-Haired Girl."
This mystery girl is never actually seen in any of Charles M. Schulz's comic strips. There was one exception: On May 25, 1998, the Little Red-Haired Girl appears, in silhouette:


Credit: Charles M. Schulz Museum and Research Center
As it turns out, Charles Schulz based this girl on a real person - Donna Mae Johnson, now Donna Wold.
Donna's hair is now white and not red, but she still remembers her relationship with Schulz, and the subsequent comic strips that read "like an old love letter."
"It was the story of his life and mine," Donna said.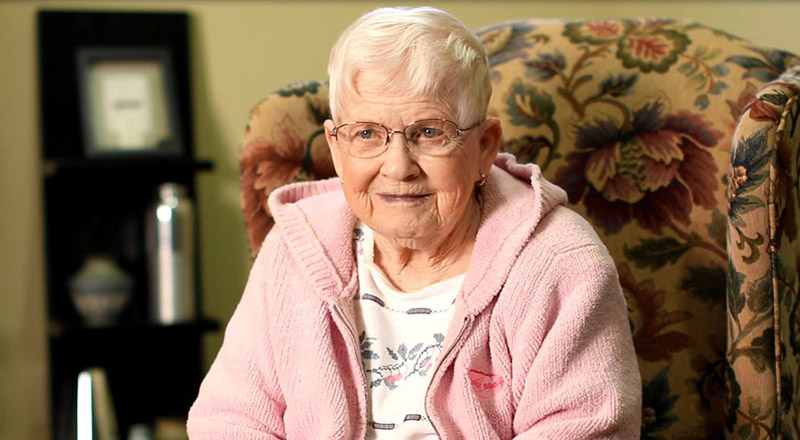 Credit: Charles M. Schulz Museum and Research Center
In 1950, Charles Schulz worked with and briefly dated Donna. At one point he even proposed, but Donna had already fallen in love with another man, whom she is still married to today.
"I can think of no more emotionally damaging loss than to be turned down by someone whom you love very much," Schulz would say, years later. "What a bitter blow that is. It is a blow to everything that you are."


Credit: Charles M. Schulz Museum and Research Center
Donna said she read Peanuts every day and guessed that the unnamed redhead was inspired by her "right off the bat."
"It was just like reading an old love letter," Donna has said. "It was so very nice to be remembered."
Schulz and Donna stayed in touch over the years through phone calls, letters, and even visits. He eventually confessed to Donna over the phone: "You know, that's you, don't you?"
"He said it was so every man could consider the little red-haired girl in their life," Donna says. "Someone that he knew, and loved, and didn't have."
And now, for the first time, the Little Red-Haired Girl will be seen when The Peanuts Movie hits theaters this November.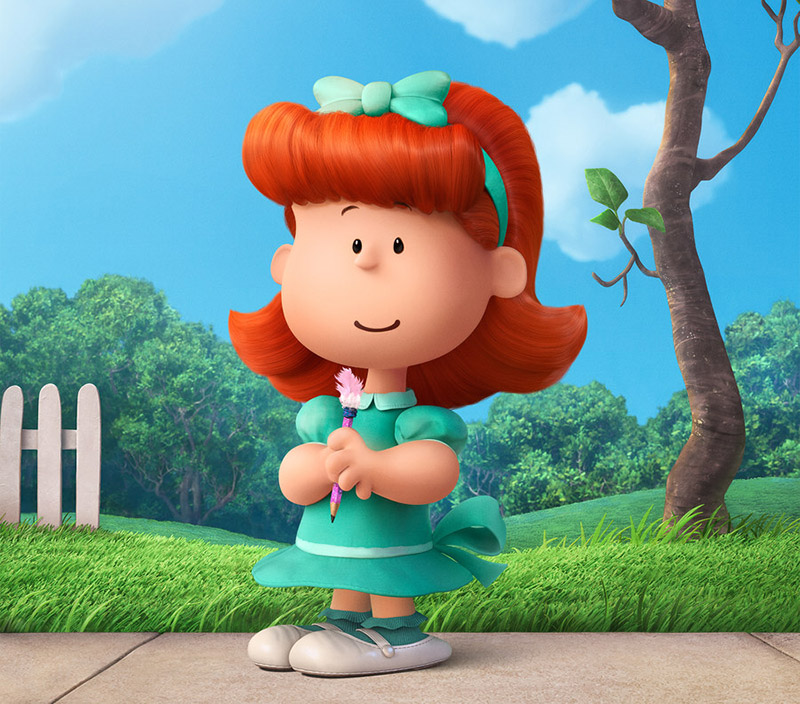 Credit: TM and © 2014 Twentieth Century Fox Film Corporation
Vanity Fair says she will play a crucial role in the plot as the new kid in the neighborhood.
Tipped off about the prominent role of the Little Red-Haired Girl, Donna is very much looking forward to seeing the movie. She thinks there's a real possibility that, this time, Charlie Brown will muster the courage to get off his bench and speak to her at last.
"I sure hope so," she says. "It's been a long time to carry the torch. I always hoped that he would ask her, and she would tell him that she loved him."
Credit: Vanity Fair.
Please consider
making a donation
to
Sunny Skyz
and help our mission to make the world a better place.
Click Here For The Most Popular On Sunny Skyz
LIKE US ON FACEBOOK!