He Used Headlines From His Spam Folder To Create Spot-On Tabloid Covers
June 5, 2015
You know those ridiculous emails you get that thankfully end up in your spam folder?
This reddit user had a brilliant idea, turning his spam folder into "National Enquirer" style tabloid covers.

RamsesThePigeon
"The first thing I do is go through my spam folder. From there, I select the headlines that seem the most appropriate (by which I mean, ludicrous) and save them. Next, I browse through various stock photography websites in search of images that seem like they apply."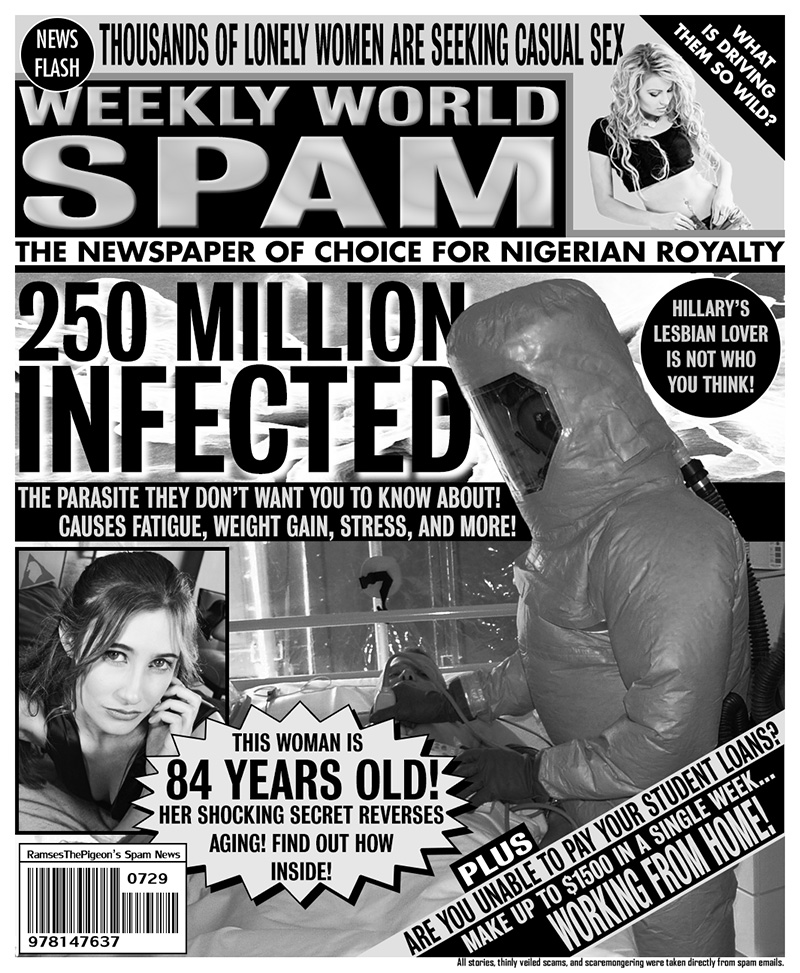 RamsesThePigeon
Don't worry, we will have more coming soon!
Credit: RamsesThePigeon.
Like us on Facebook!
Click Here For The Most Popular On Sunny Skyz
LIKE US ON FACEBOOK!