What This Mom Wrote About Her Post Pregnancy Body Is Helping So Many Women
January 19, 2017
Alexandra Kilmurray's Instagram post is helping so many mothers so we just had to share it...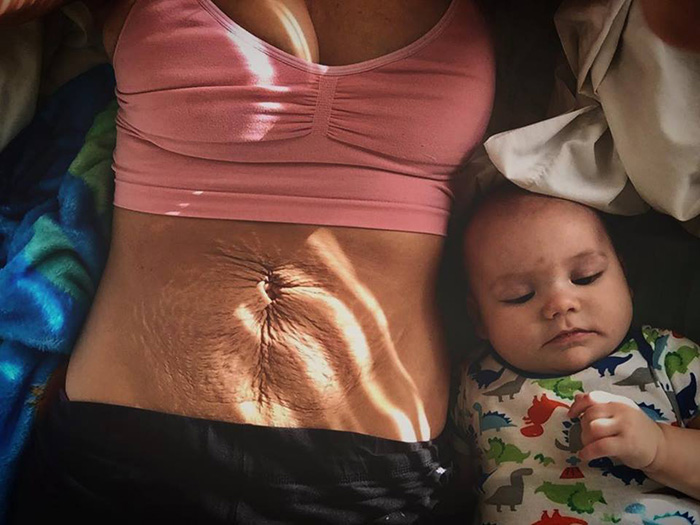 @alexandrabrea_ via Instagram
"Well, I know a lot of you guys are probably thinking 'why would she post this picture', but, it took me 18 months to get here, 18 months to not cry when I look in the mirror, 18 months to finally feel beautiful in my own skin again! No one warns you about the dark sides of motherhood and pregnancy. No one gives you a heads up on how much you change physically and mentally after you become a mother. It's been a long and hard postpartum ride for me. 18 months after my first son and 5 months after my second son I feel like I can finally see the light and it genuinely feels amazing. Cheers to you mamas who are battling postpartum depression and still getting up everyday for your children! Cheers to you mamas who still cry about the marks on your skin from birthing your perfect babies! Cheers to motherhood, cheers to knowing that this too shall pass! And things will get better."
Credit: Alexandra Kilmurray
Like us on Facebook!
Click Here For The Most Popular On Sunny Skyz
LIKE US ON FACEBOOK!