Amazing Footage Of A Man Catching A Baby Who Fell From A Building
May 23, 2014
A man successfully caught a one-year-old baby who fell from a second story window in China.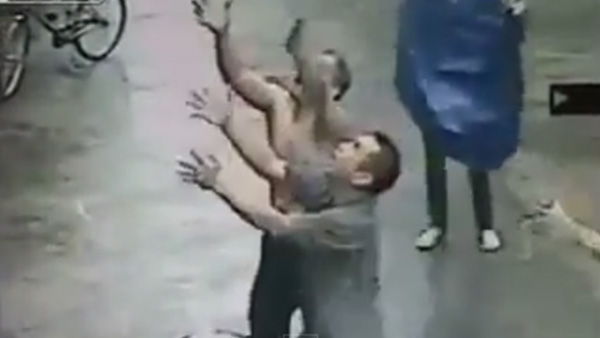 Mr. Li had reportedly made his way to the bottom of the housing complex after he saw the child on a window ledge.
Watch this amazing footage:
Share this amazing video by clicking below.
Click Here For The Most Popular On Sunny Skyz
LIKE US ON FACEBOOK!