Special Needs Student Drains Buzzer Beating 3-Pointer... And Is Now The Most Popular Kid In School
January 14, 2014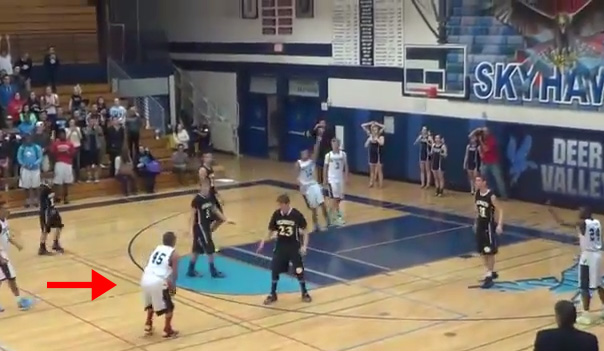 A special needs student at Deer Valley High in Glendale, Arizona, drained a buzzer-beating 3-pointer in the only action of his basketball career, setting off a celebration that has garnered national attention for all the right reasons!
"He's the most popular kid in school. About 12 cheerleaders were around him, hugging him and kissing him," Deer Valley coach Jed Dunn told the Arizona Republic.
Click Here For The Most Popular On Sunny Skyz
LIKE US ON FACEBOOK!