Three Puppies Found Alive Under Avalanche-Hit Hotel In Italy
January 24, 2017
There's new hope in the search for survivors of an avalanche that hit a resort in the Italian town of Farindola last Wednesday.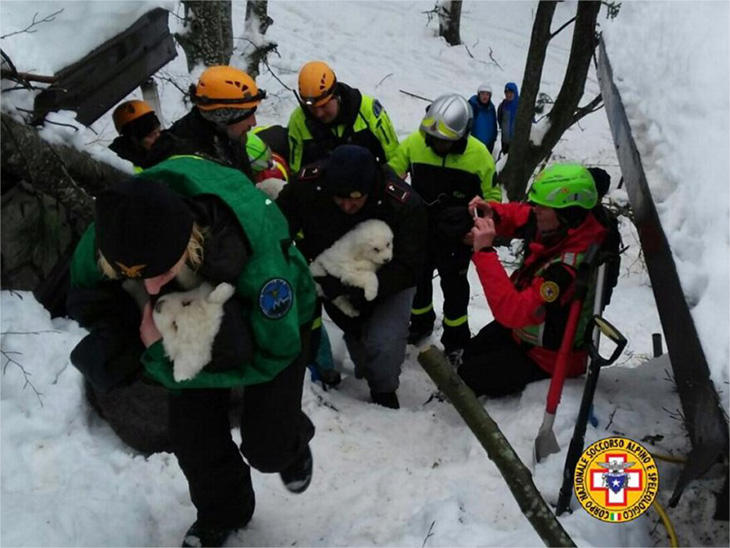 Rescue workers found three sheepdog puppies alive Monday -- five days after the avalanche in which up to 16 feet of snow cascaded down the mountain.
Emergency crews found the puppies in the Rigopiano Hotel's boiler room after hearing faint barking.
Watch the video here:
Click Here For The Most Popular On Sunny Skyz
LIKE US ON FACEBOOK!