This Uber Driver Picked Up A Random College Student. He Never Imagined The Ride Would Raise Over $100,000
April 18, 2015
A 22-year-old college student who needed a ride downtown to meet up with some friends started a casual conversation with his Uber driver, never expecting to hear that he has terminal cancer. In fact, doctors told him he has only two to 10 weeks to live.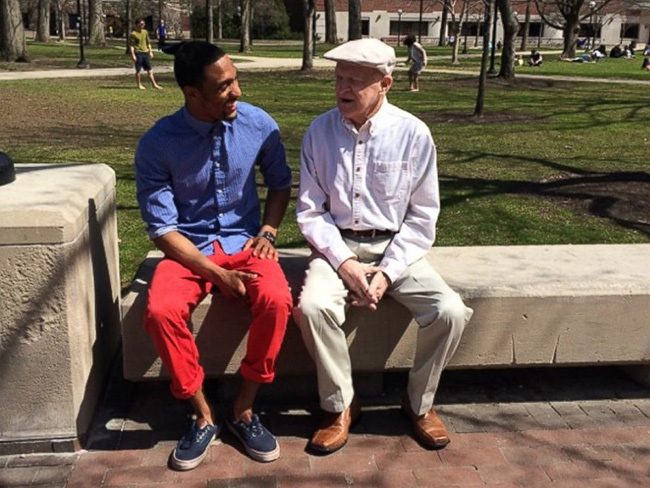 Credit: Roland Gainer
69 year-old Kenneth Broskey has stage four oropharyngeal cancer with lung metastases. Despite recommendations to look into hospice care, Broskey is still working full-time as an Uber driver and real estate agent in the Detroit area to raise as much money as he can so his daughter and two grandchildren have a place to live when he's gone.
"Once I pass away, chances are my daughter, who's a part-time waitress at a small restaurant in Livonia, will lose the house we live in because she won't be able to afford it anymore," Broskey said. "So I'm doing everything for her and my grandkids at this point. When you find out you're dying, you realize your family and friends are so important."
He never imagined that the young man he was transporting that day was going to make such a difference.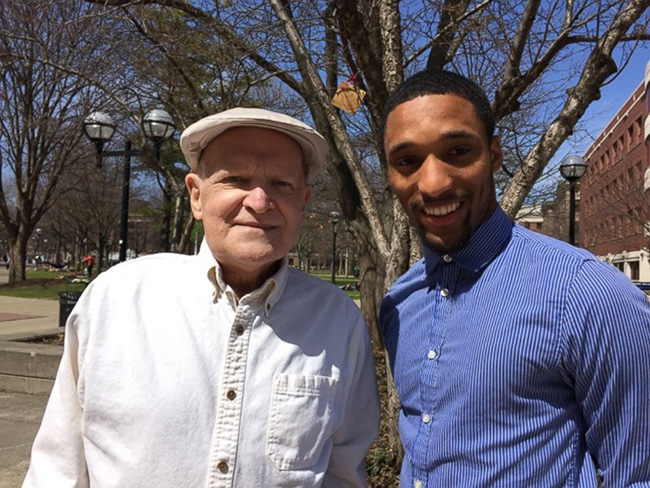 Credit: Roland Gainer
"I was asking him if he liked Uber driving and then he explained how much he loved it because he got to meet new people, and it was also helping him earn extra money before dying because he had head, tongue and throat cancer," Roland Gainer told ABC News. "I felt super-compelled to help him."
Gainer started a Go Fund Me page for Broskey that has raised over $100,000 in five days - more than enough to pay off his $95,000 mortgage balance on his home
"We have reached our goal (including the fee for Go Fund Me), and thank everyone for the generous outpouring of support," Gainer wrote on the Go Fund Me page. "As a result, we will be able to save Ken's house for his daughter and grandchildren. Because we have achieved our goal, and there is such great need in all of our communities, we are declining further donations to allow other causes to be supported. We sincerely thank and appreciate everyone for their contributions. We ask that you keep Ken in your prayers, and we will keep you up-to-date!"
Gainer and Broskey also continue to chat every day.
"I admire him so much," Gainer said. "Oh my God, his love for his family is limitless. This man is dying of cancer, and yet he's still out there driving an Uber cab just for his family every day. That's indescribable love."
Please consider
making a donation
to
Sunny Skyz
and help our mission to make the world a better place.
Click Here For The Most Popular On Sunny Skyz
LIKE US ON FACEBOOK!