A Rare Look At Some Famous People In Their Younger Years
July 13, 2015
Here's some fun photos of celebrities you've probably never seen before...
DWAYNE JOHNSON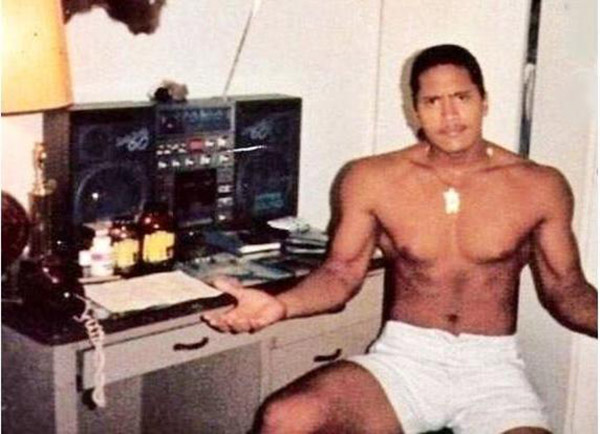 BILL GATES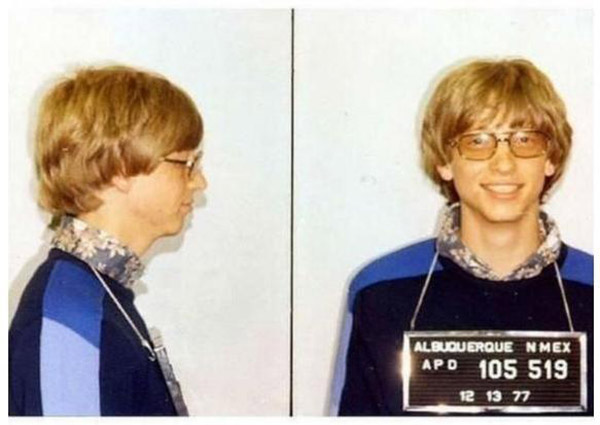 Yup, the richest man in America. This lovely mug shot was taken in 1977, when Mr. Gates was caught driving without a license.
FRANK SINATRA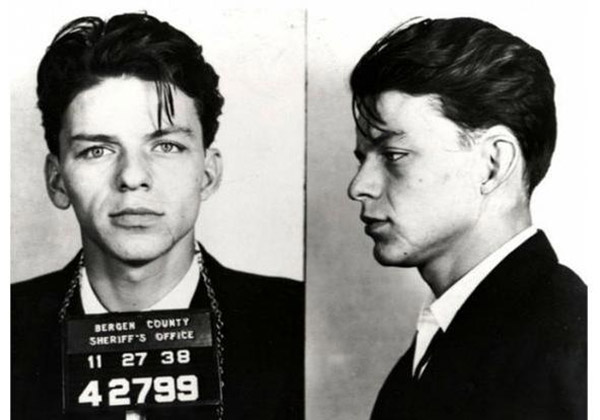 And here's Mr. Chairman of the Board himself showing us what a real mug shot looks like. He was busted in 1938 at the age of 23 for the crimes of adultery and seduction.
MERYL STREEP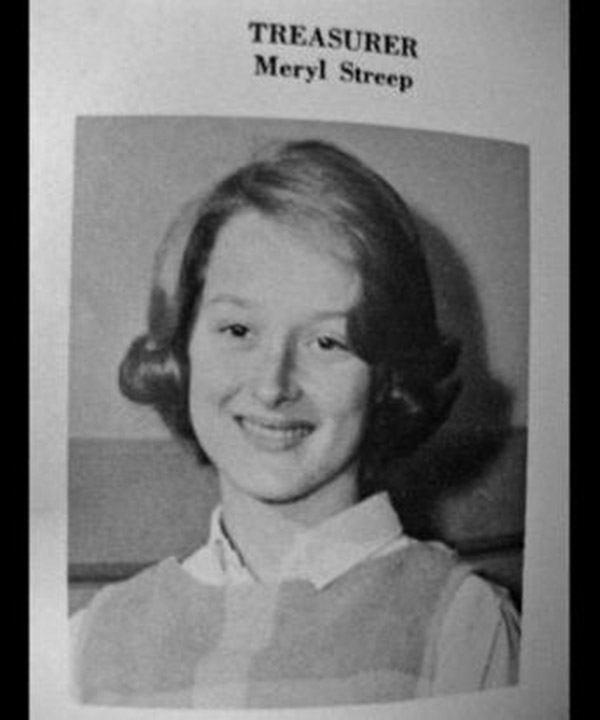 Here she is as, obviously, treasurer of her freshman class at Bernards High School. Such an achiever.
PAUL MCCARTNEY, JOHN LENNON, & GEORGE HARRISON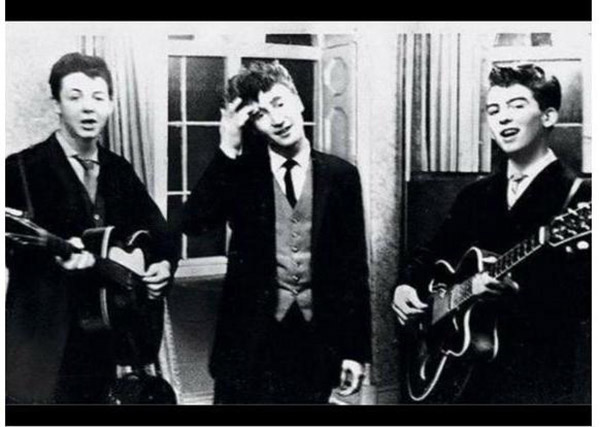 According to Mark Lewisohn's book Tune In (2013), John, Paul and George were known as Japage 3 (pronounced "jay page three") when this photo was taken ( December 1958). The location was the Childwall Abbey Hotel, on Childwall Abbey Road. Paul's brother Mike played with the other three.
BRIAN JONES, IAN STEWART, BILL WYMAN, KEITH RICHARDS, MICK JAGGER, & CHARLIE WATTS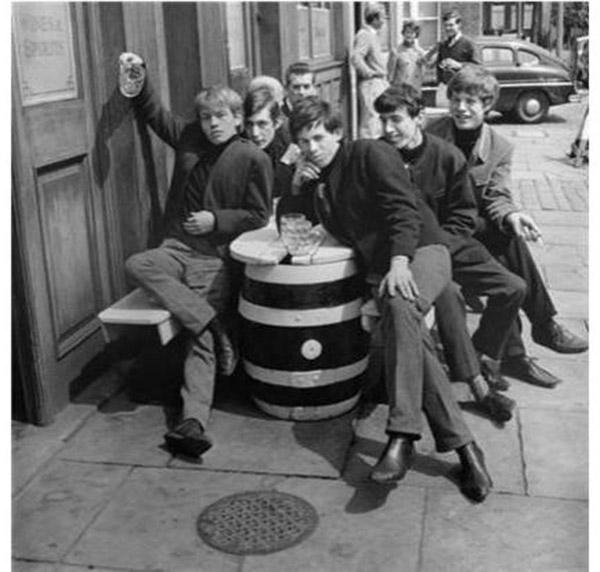 One of their first photos as "The Rolling Stones" back in 1962.
BRAD PITT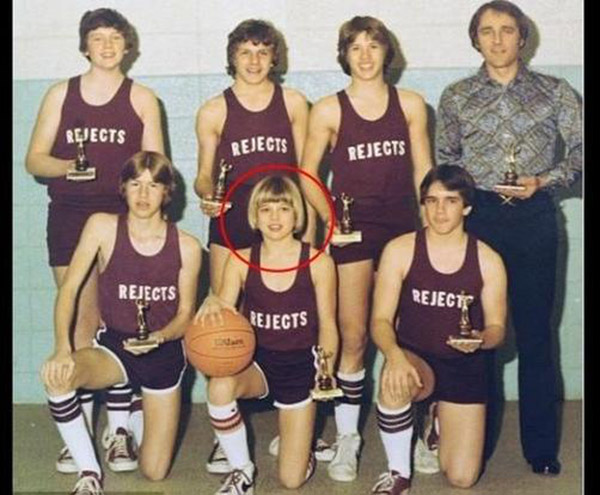 Yeah, that towheaded boy with the red circle around his face is, indeed, Mr. Brad Pitt. After the little determined 14 year-old was unable to make it onto the basketball team for Cherokee Middle School in Springfield, Missouri, he decided to come up with his team of Rejects, with the help of his friends and his dad, Bill, who was also the coach.
JERRY & BEN STILLER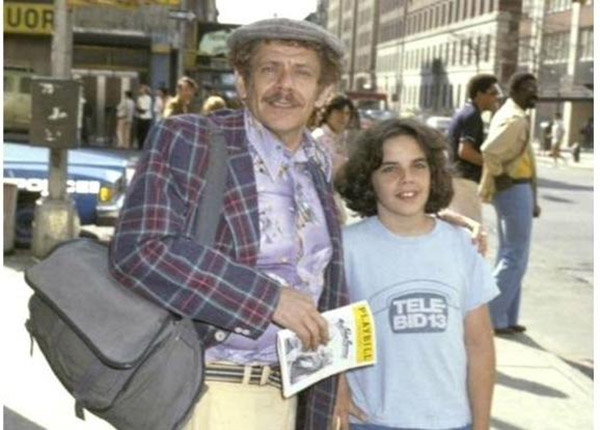 Speaking of father-son duos, how adorable are these two? In 1978, Jerry was already quite famous, what with the comedy routine he performed with his wife, Anne Meara. However, at 12 years old, Ben was a bit of a late bloomer. Judging from the Playbill, they had just taken in "The Gin Game" on Broadway.
MICHAEL JORDAN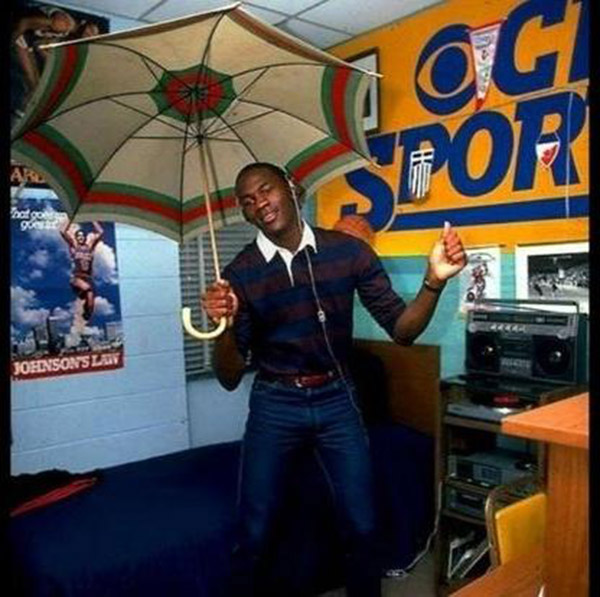 I guess he's singing in the rain? No idea. But I do know this was in his dorm room at UNC, where he majored in cultural geography.
TOMMY LEE JONES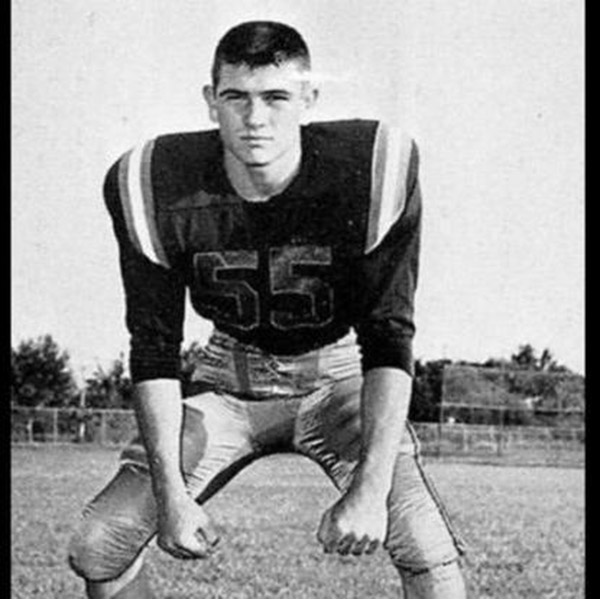 Looking stalwart as ever, Mr. Jones played football for Robert E. Lee High School in Midland, Texas.
ELIZABETH II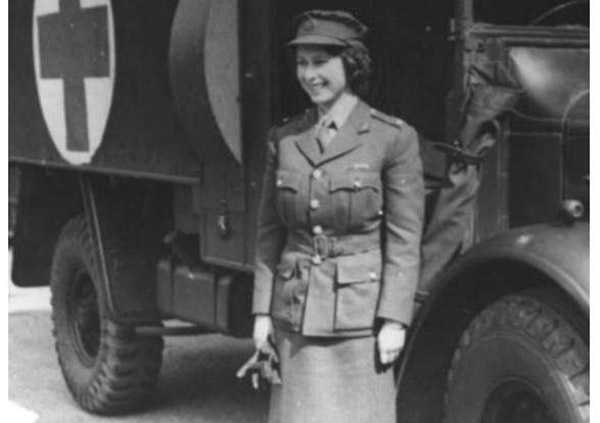 This photo was taken in 1945 in the midst of World War II. Serving as a truck driver at the age of 18, Queen Elizabeth II (Princess Elizabeth, at the time) was the only member of the British royal family to serve during the war.
BOB ROSS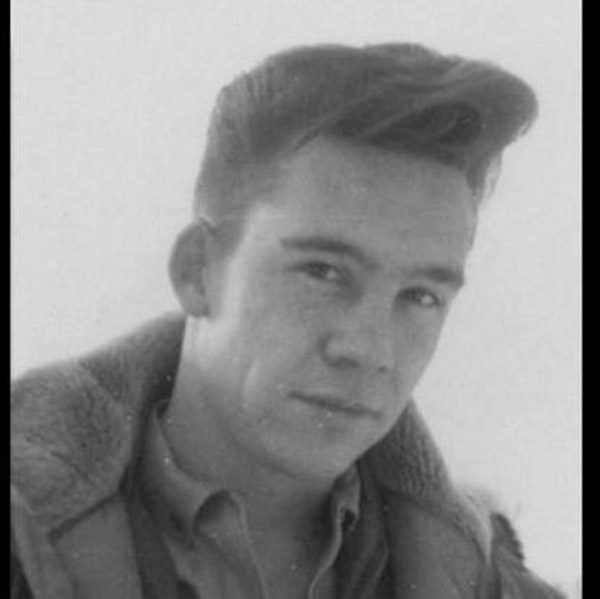 Bet you didn't know this happy little painter was a military man. Serving in the United States Air Force, here he is as a master sergeant stationed Eielson Air Force Base in Alaska, where he made his first happy little paintings.
STEVE BUSCEMI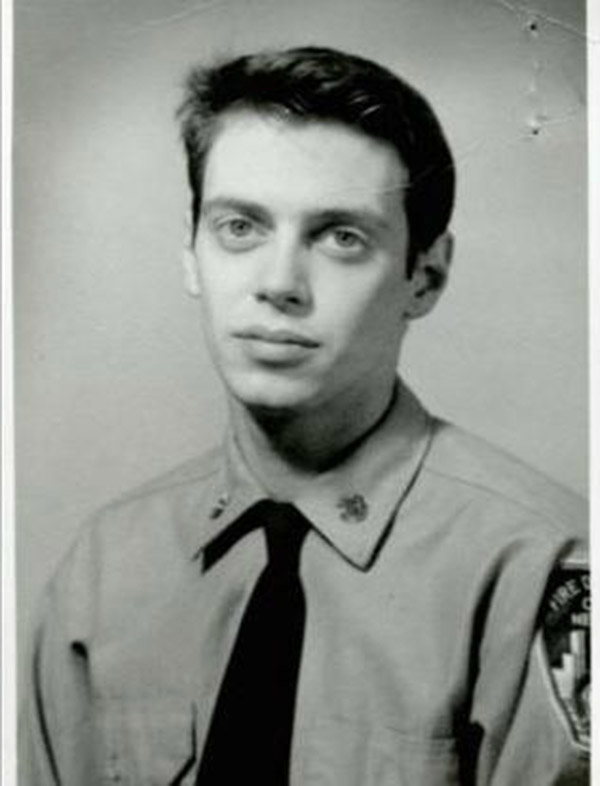 Before launching his acting career, Mr. Buscemi served for four years as a firefighter in Manhattan's Engine Co. 55. He returned to Engine 55 to assist with World Trade Center rescues after 9/11.
DAVID SCHWIMMER & STEPHEN COLBERT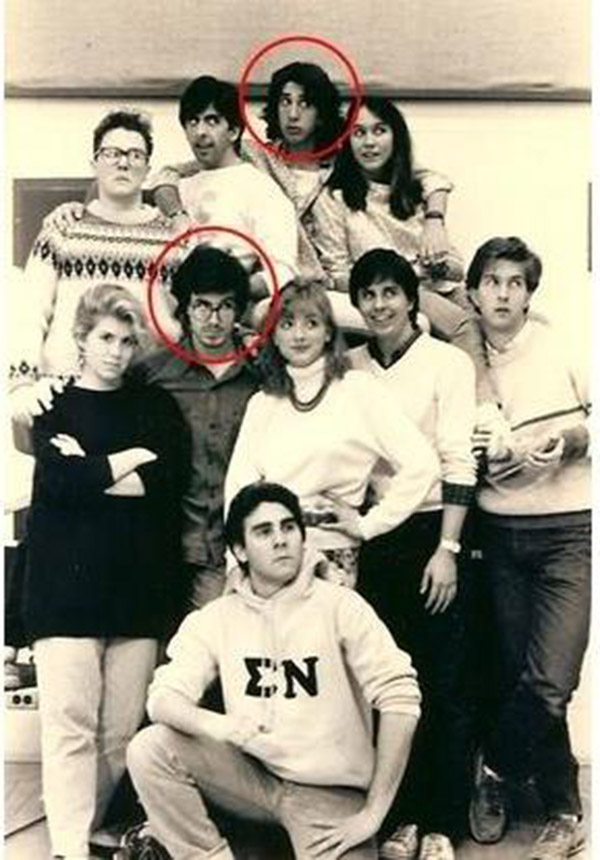 Should be obvious, but with the 80's hair, it's understandable to confuse them: Schwimmer's at the top, and Colbert's between the blondes. This was taken for the theater department of Northwestern University. Speaking of Northwestern...
STEPHEN COLBERT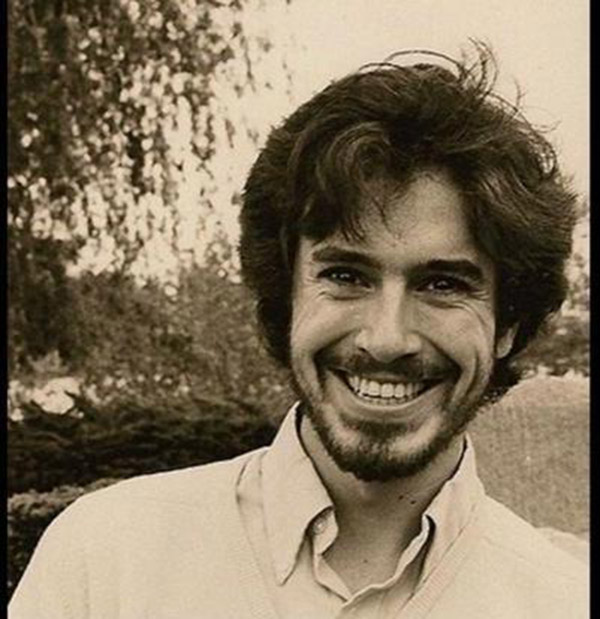 And here he is in his freshman year at NU in 1984. Just more proof that, yes, he's always been able to grow a glorious beard.
JIM CARREY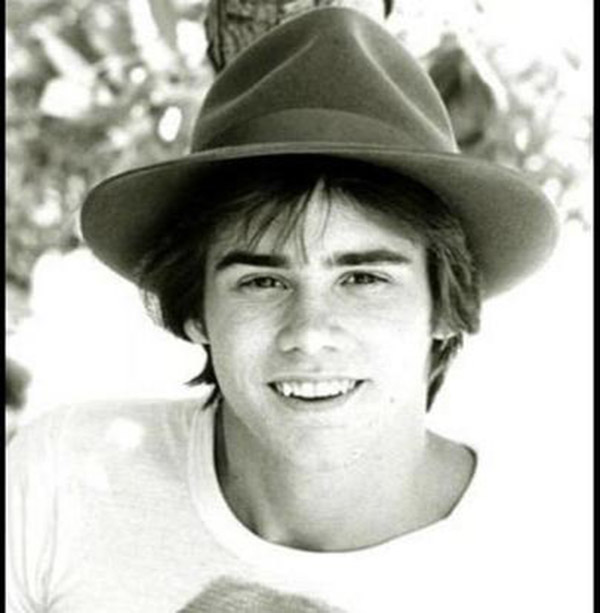 This was in Mr. Carrey's teenage years, when he was working to help support his family in Canada.
MORGAN FREEMAN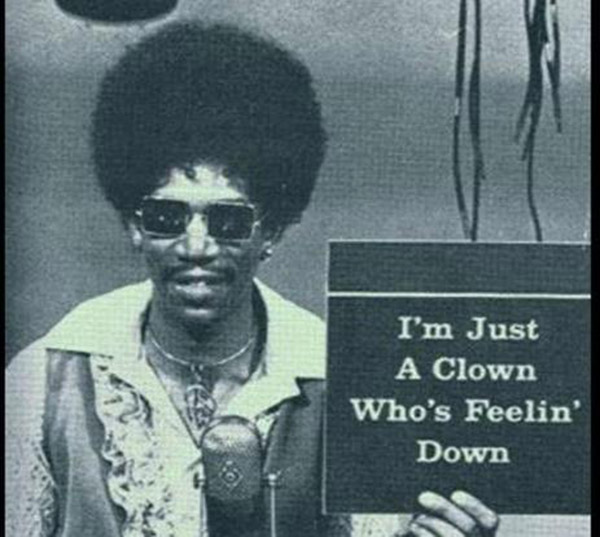 Before Mr. Freeman was performing as deities and prison buddies, he was teaching kids how to be down as Mel Mounds the DJ, among others, on "The Electric Company."
BRUCE WILLIS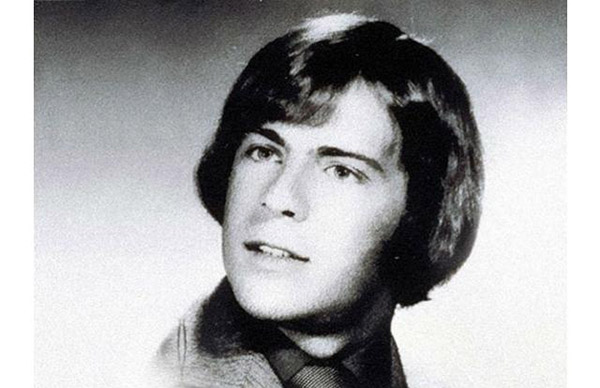 In 1977, it's easy to see why Mr. Willis decided to go bald. Good thing he changed his hairstyle for "Moonlighting" in seven short years.
CHRISTOPHER WALKEN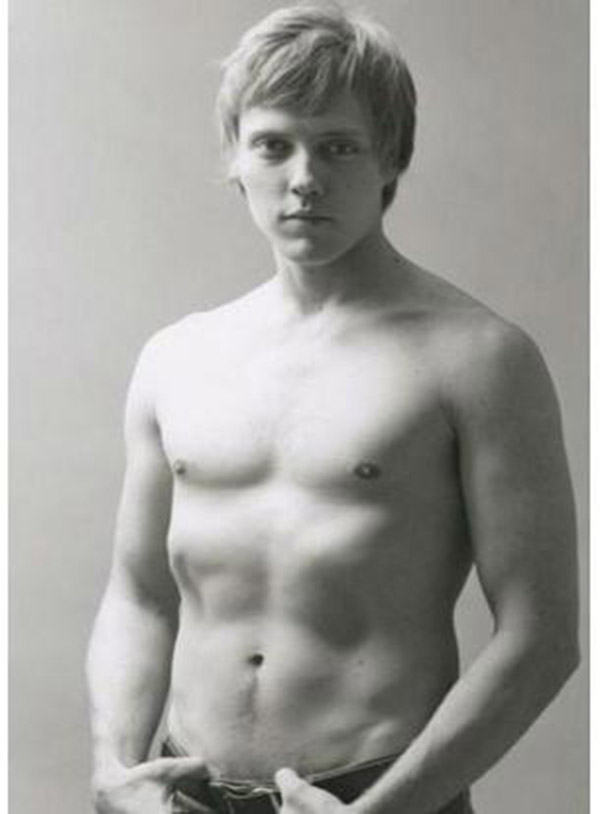 The origins of this photo are unknown, although he did act in soap operas in his younger years - so it is possible he took a shot at modeling.
NATHAN FILLION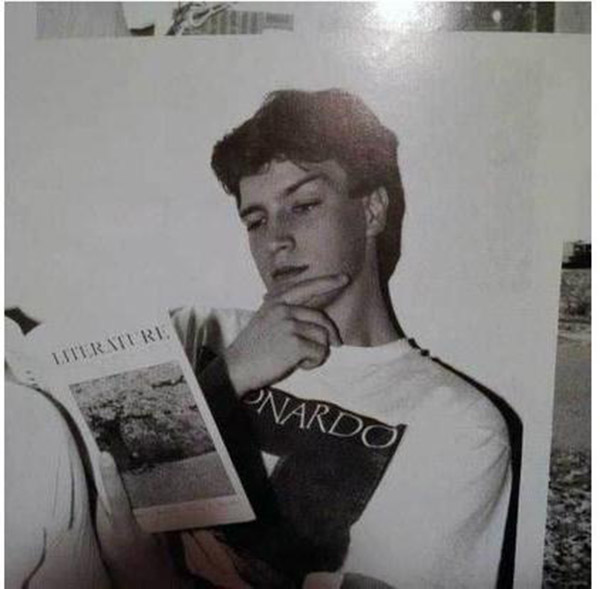 Everyone's favorite Browncoat, Captain Malcolm Reynolds, attempting to look studious at the age of 15.
VIN DIESEL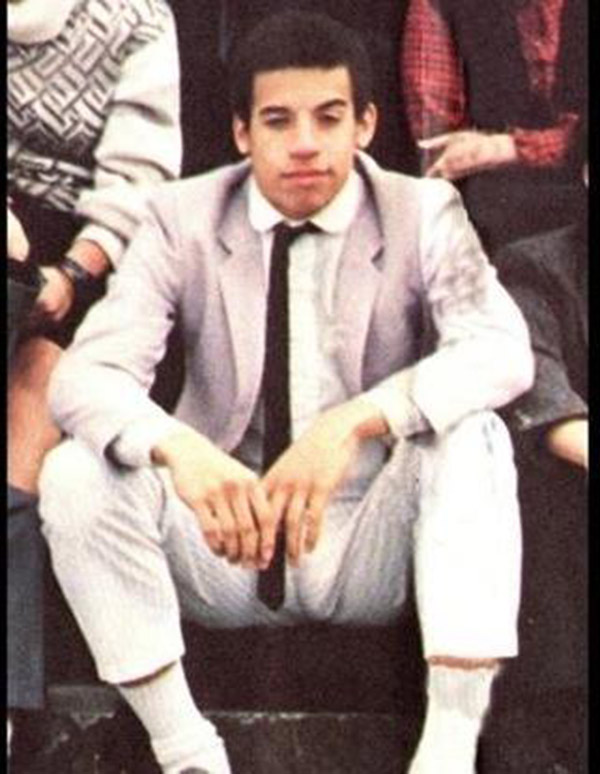 You wish you had this much style. At the time going by his legal name, Mark Sinclair, Mr. Diesel was just another high schooler with too much class in 1985.
BILL CLINTON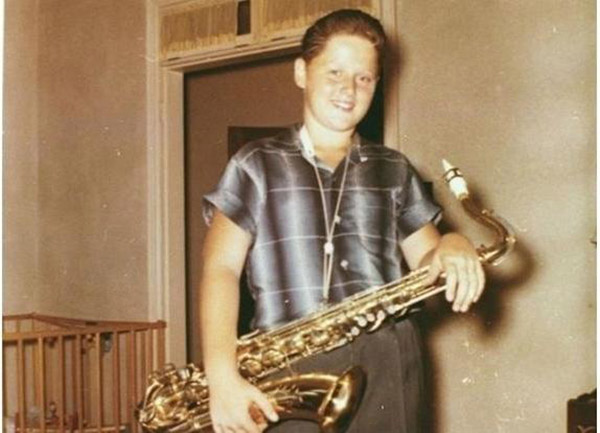 Former President Clinton has always been known as a good saxophonist. But few know how handsome he was as an elementary schooler.
CHRISTIAN BALE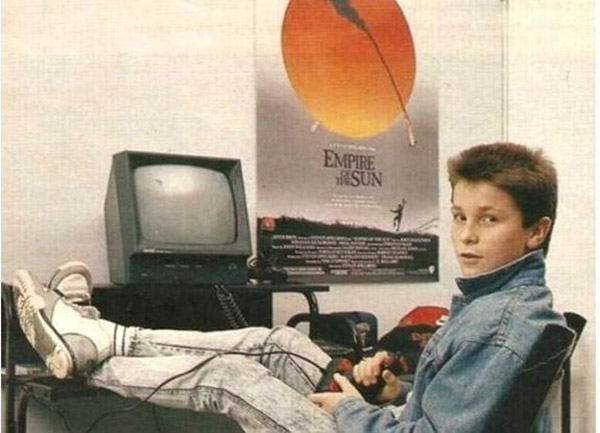 With that denim-on-denim look, it seems Mr. Bale was competing against Mr. Diesel for that Most Stylish Award. With the "Empire of the Sun" poster visible, and Mr. Bale's baby-faced expression, this photo had to have been taken sometime around 1987.
BARACK OBAMA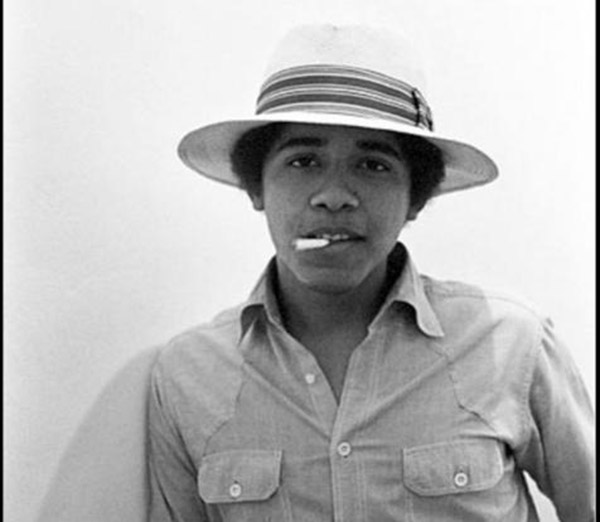 Mr. President as a freshman at Occidental College in 1980. No word on if that's just a cigarette in his mouth or not.
EVA MENDES & ALYSSA MILANO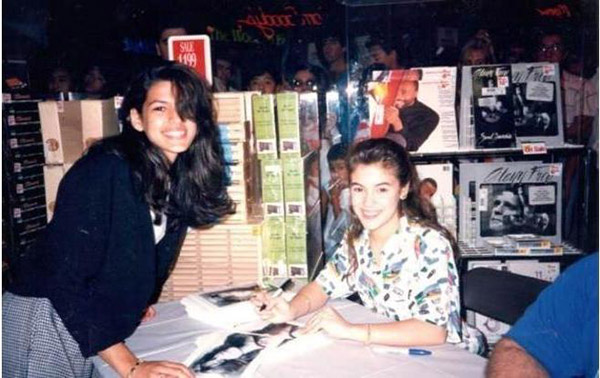 Young and impressionable Miss Mendes asking for Miss Milano's autograph in 1989.
KIM KARDASHIAN & NICOLE RICHIE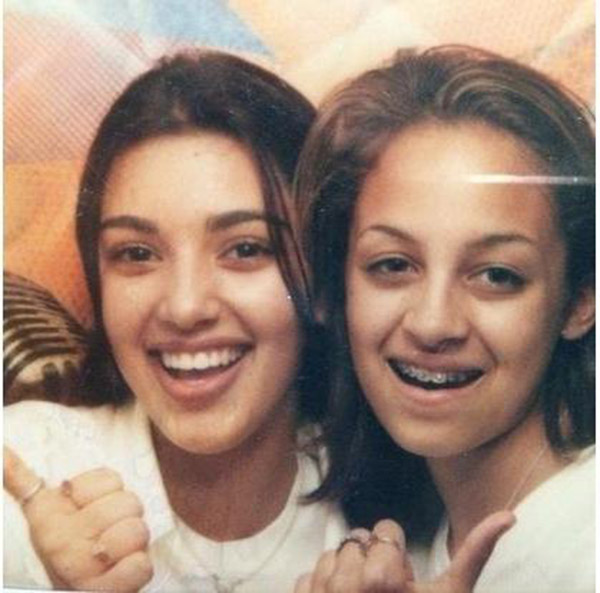 Both at 13-years-old in 1994, with the only famous trait between them as being the daughters of world famous achievers. So I guess, in that sense, not much has changed.
ARNOLD SCHWARZENEGGER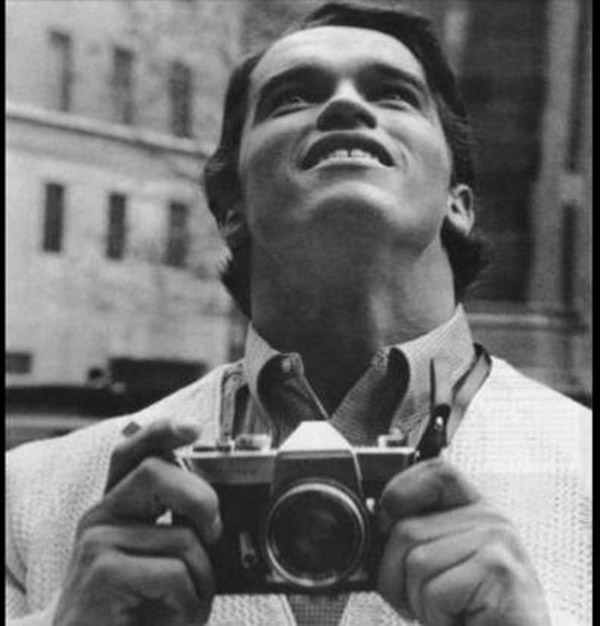 Mr. Governator's first visit to New York City in 1968. The following year, at 22 years old, Arnie would break into acting with his amazing, breakthrough starring role in "Hercules in New York." In reality, it was a role he loathed and regularly makes fun of it even today.
Credit: GaryV83
Please consider
making a donation
to
Sunny Skyz
and help our mission to make the world a better place.
Click Here For The Most Popular On Sunny Skyz
LIKE US ON FACEBOOK!