He Bought An Old School Bus On Craigslist And Turned It Into The Ultimate Road Trip Vehicle
May 29, 2015
In architecture school I was tired of drawing buildings that would never exist, for clients that were imaginary, and with details I didn't fully understand. I prefer to work with my hands, exploring details thoroughly, and enjoy working/prototyping at full scale.
So for my Masters Final Project I decided to buy a school bus and convert it into a tiny living space.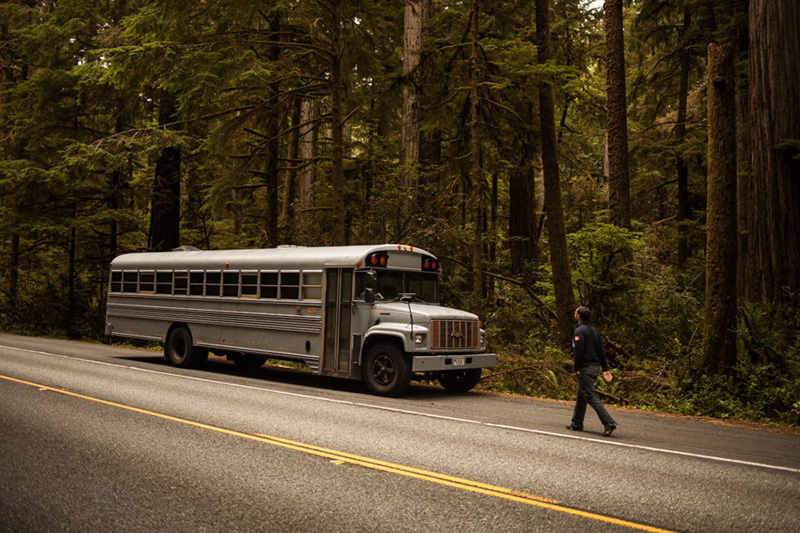 hankboughtabus.com
The bus was purchased on Craigslist for $3000, and has had about $6000 in improvements. It's not pocket change, but it's less than a down payment on a home, and it's less than I paid in tuition for my last semester of grad school.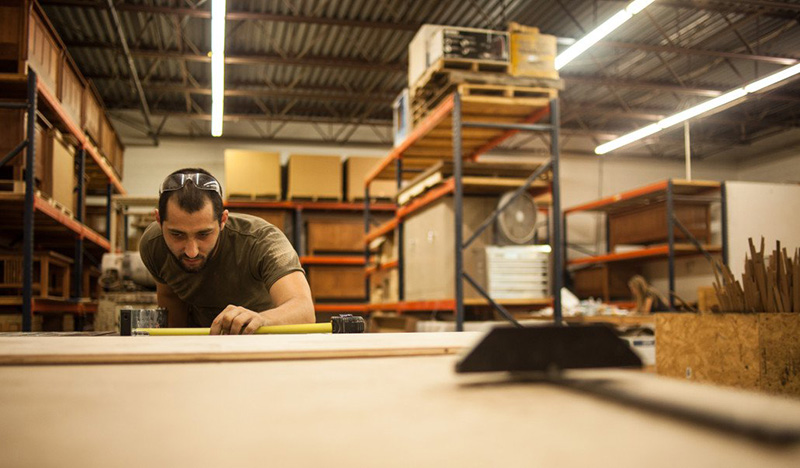 hankboughtabus.com
There are too many architecture students who don't understand basic physical limitations of materials or how they can be joined. This project was a way to show how building a small structure with simple detailing can be more valuable than drawing a complex project that is theoretical and poorly understood.
The primary goal during the design phase was to develop a living space in 225sqft that is as open and un-restricting.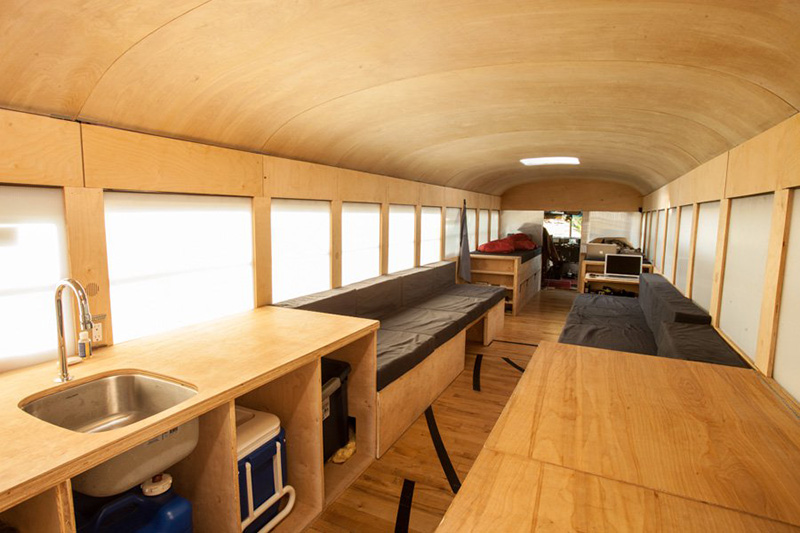 hankboughtabus.com
The ceiling is covered in plywood and the floor is reclaimed basketball gym flooring. The windows also contribute greatly to the open feeling in such a small space.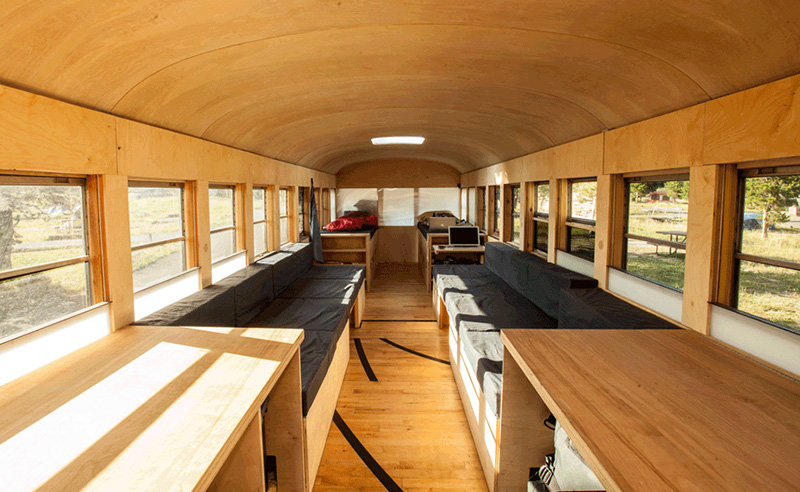 hankboughtabus.com
Two skylights are placed where emergency hatches once sat, bringing a fantastic amount of light into the space.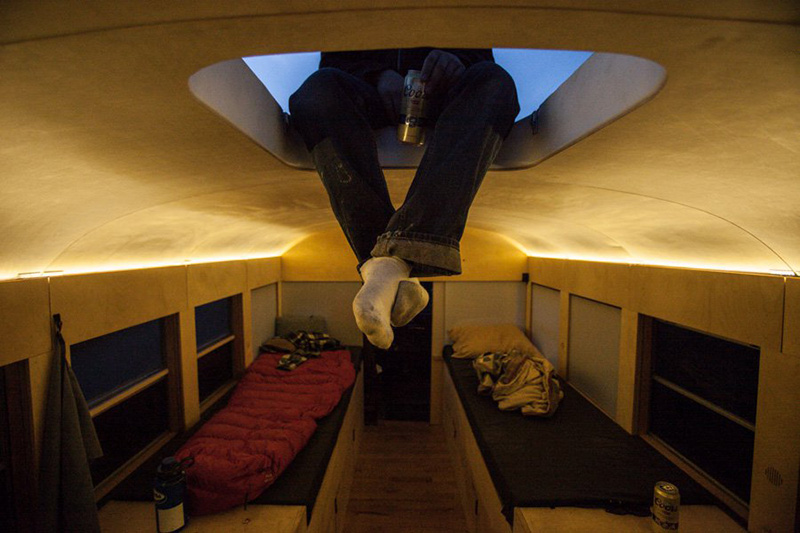 hankboughtabus.com
Upon entering the space, the occupant first encounters the bathroom. In this zone, one side of the aisle is walled off to enclose the toilet.
The kitchen occupies two window bays, and currently features a foot-pump sink as it's only true utility.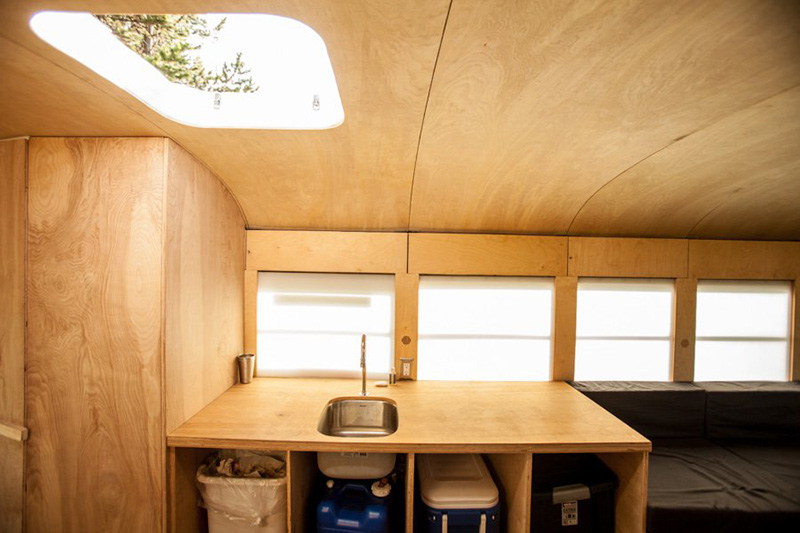 hankboughtabus.com
The sleeping area has deep storage underneath the mattresses and built-in shelves facing the seating area.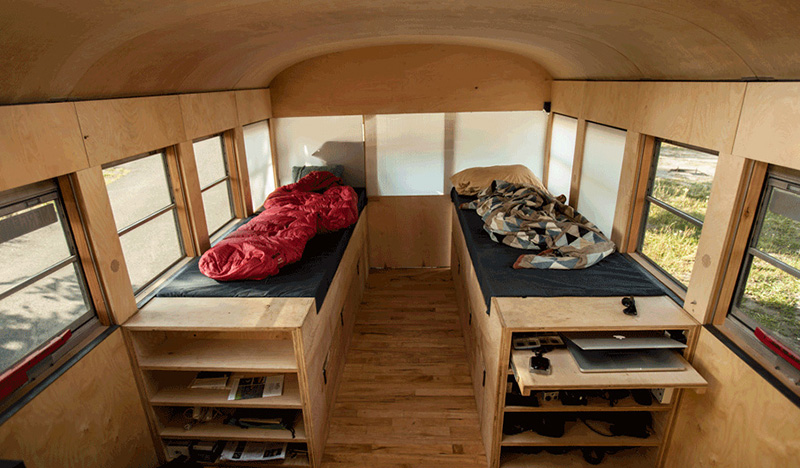 hankboughtabus.com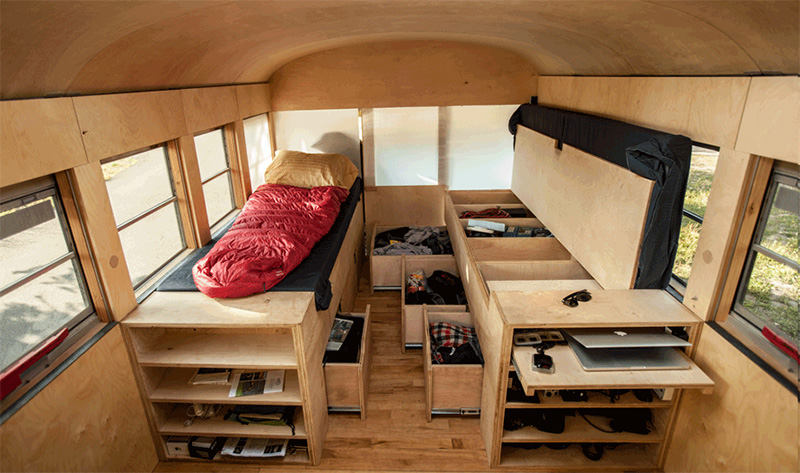 hankboughtabus.com
In order to accommodate varied sleeping arrangements, the port-side bed rolls into the center aisle, creating a queen-sized sleeping area.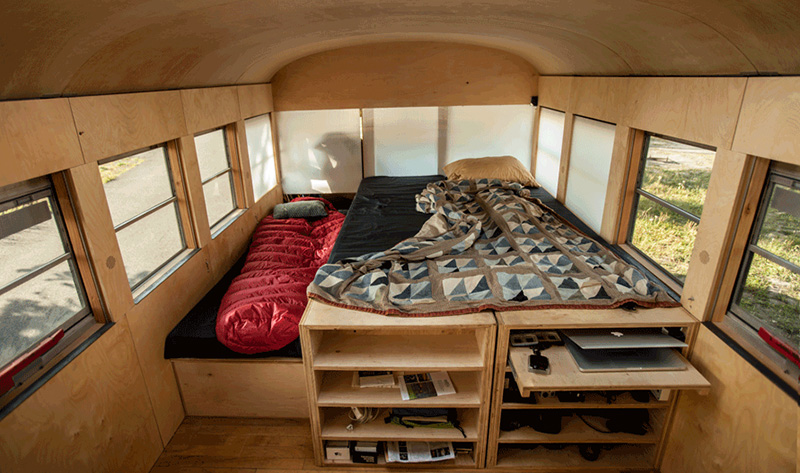 hankboughtabus.com
As a whole these elements come together to form the ultimate road trip vehicle, if not yet a fully livable space.


hankboughtabus.com
Learn more at HankBoughtABus.com.
Please consider
making a donation
to
Sunny Skyz
and help our mission to make the world a better place.
Click Here For The Most Popular On Sunny Skyz
LIKE US ON FACEBOOK!