This Guy Went To The Catacombs Of Paris And Describes What Really Happens Down There. OMG!
March 12, 2015
This guy went into the catacombs of Paris. And unless you don't go really far and take easy paths, it's not the cute eerie/cozy four hour trip with warm light you might hear about. It's nothing like that.
According to him, there are two "catacombs" in Paris:
- The official ones that you can visit with your family, filled with bones, lit up, all safe and secure, and you get there by a door.
- The illegal ones with very few bones, 100% darkness, absolutely not safe, and you get there by a manhole cover and then climb down a metal ladder 20 meters high.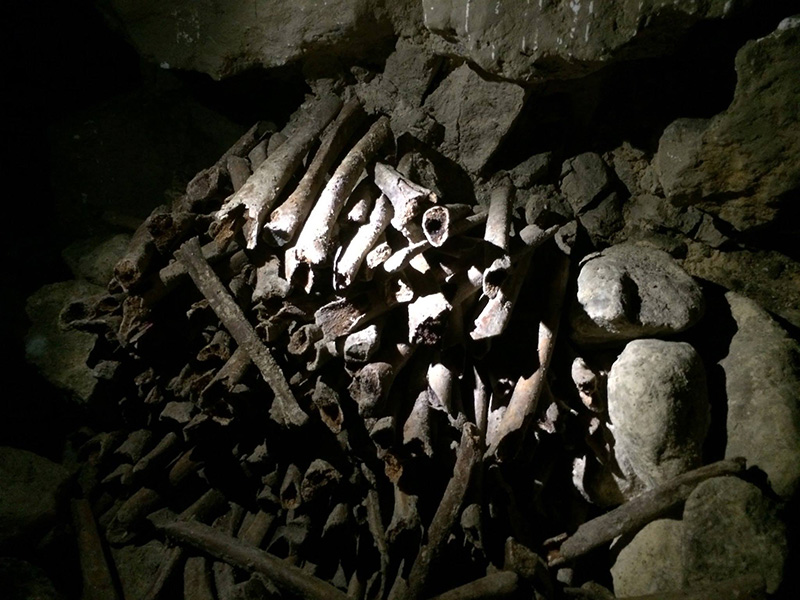 Kanz4rem
The illegal ones aren't catacombs at all.
They're actually old stone quarries, and while the official catacombs are about 2 km ( 1.24 miles) long , the quarries are about 300 km (186 miles). The quarries are connected to the catacombs, but I've heard authorities have sealed/locked the connection.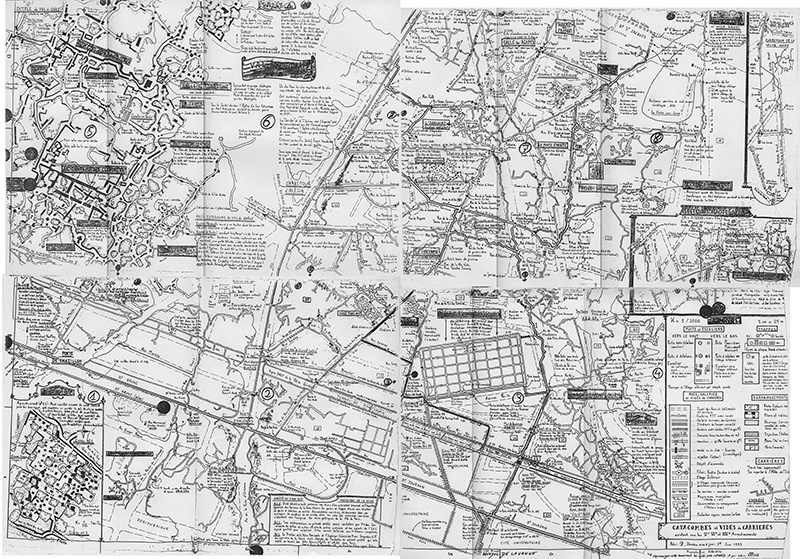 Kanz4rem
I went there with sneakers, no food, no water, no light, no map, just my phone. And before entering, our guides (it wasn't their first time) haven't warned us about what comes next. They just told "no worries, we have plenty of food, drinks, and a map. Just stick with us!"
Once you're down, it's only you and the dark.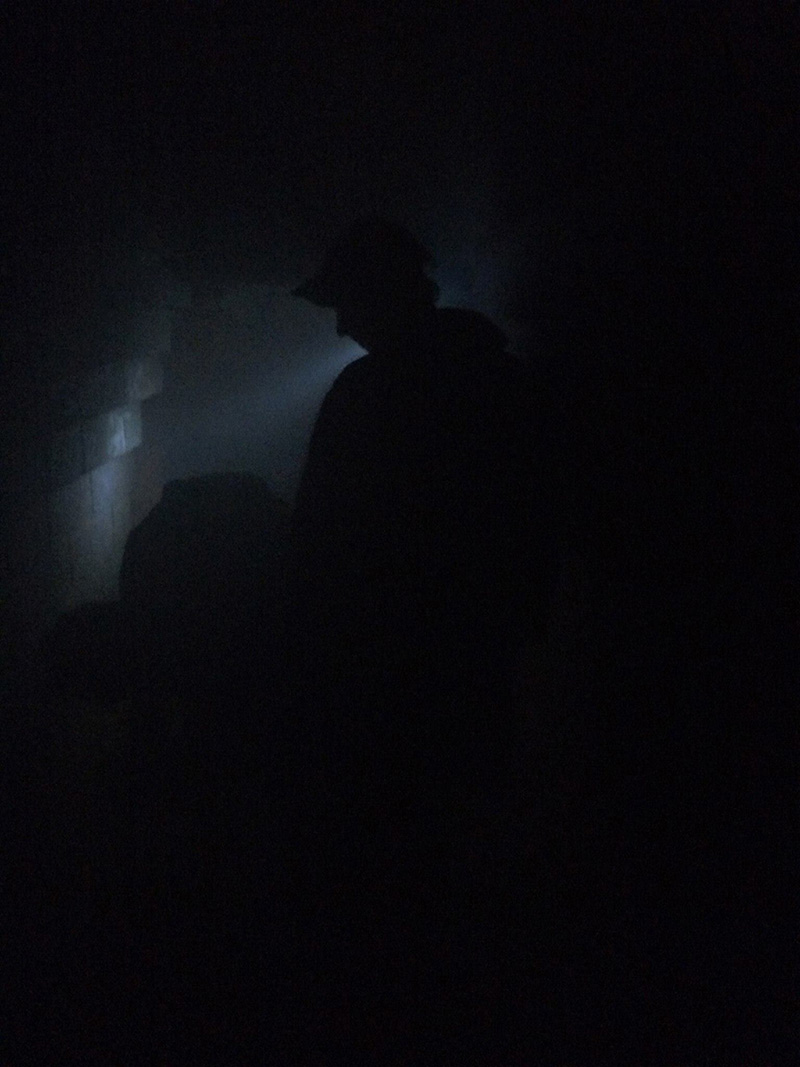 Kanz4rem
No signal on your phone, not a single light, not a single noise either. The air doesn't move at all - 13°C ( 54°F ). No one will hear you shout (sound doesn't travel very far) and there is nothing authorities or firefighters can do for you once you're down there.
Dangers to consider:
1 - You get lost and never find an exit.
2 - You get stuck/hit in small landslides.
3 - You fall into a deep well.
Our guides told me about all this once it was too late to go back. I have nothing with me but my half-charged phone. If I don't follow them now, I'm dead.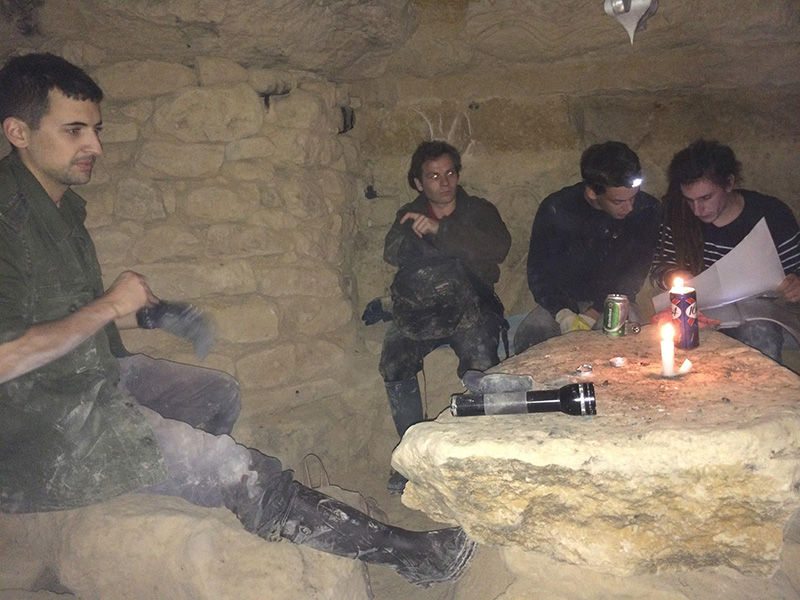 Kanz4rem
Most of the time, you walk through narrow galleries, whose floor sometimes goes up while the roof doesn't change, forcing you to walk almost crouched for half a mile.
It's a very complex network so the first man always holds the map and checks it constantly. You can come across a "Room" (that's to say a larger area, sometimes just large enough to allow you to sit, and sometimes you can't even see the end of it and can get lost in it, by losing the way you came in). As everything here, rooms are man-made.
There are "Cataphiles" who almost live down there.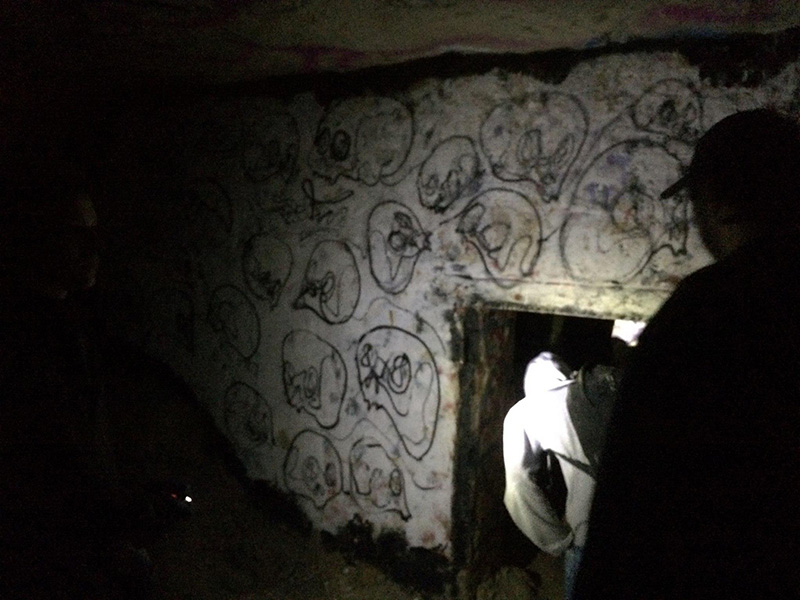 Kanz4rem
Some are just going here on a regular basis, while some almost live down here. Most of the time they are peaceful. We met a cool guy (a bit strange though), who's been building a room for the last 25 years. His particularity was to not only "cut" the rock to create the room, but as well to make brick walls to organize it.
Sometimes they're not cool. Sometimes they steal your map, or if you're sitting in a room they don't want you to be, they throw smoke bombs to make you move. This happened to us. They didn't even try to communicate. We were sitting in a room with only one very tiny entrance (you can only get there lying), and we saw a smoke bomb come in. And you know, a thick, dark smoke in a narrow place without any wind is not really something you're happy to see.
As the time goes, you get used to the place. You lose all notion of time and space. 1 hour can be 10 minutes or 3 hours. There are no (or few) peaks of adrenaline, it's more like a constant flow that keeps you alive and on your guards, you concentrate on your goals. You feel like you're back to a very primitive level, where one step forward is not a choice.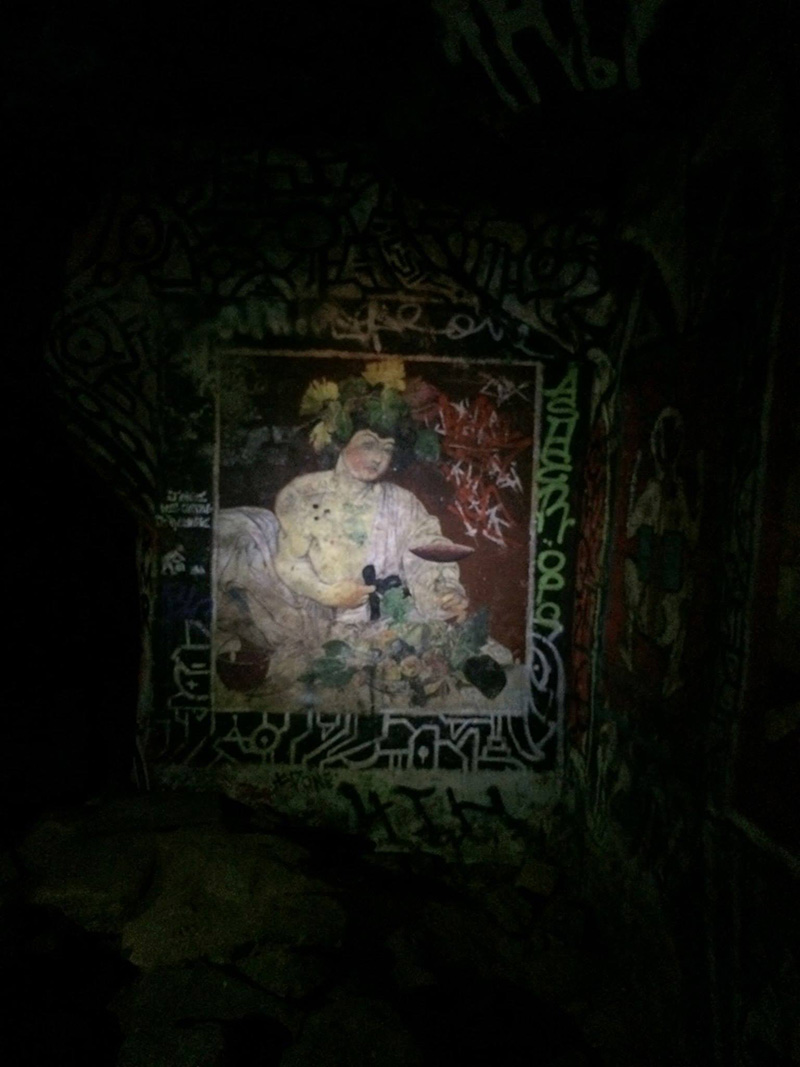 Kanz4rem
I think the scariest moment was into a "cat flap." There are various cat flaps of different sizes, but this one made me really think I was gonna die. It's a tunnel. A tunnel of raw stone (not smoothed at all), with its width the size of your chest and shoulders, the height a bit less than this, and 20m (65 ft) long. You have to crawl, almost without your arms, like a worm. You cannot move backward nor even look behind you. It's hard to light at the same time so it's almost dark. You can spot cracks on the roof, and the guide says "don't press too much on it!" All this for 20 meters.
But there are good sides!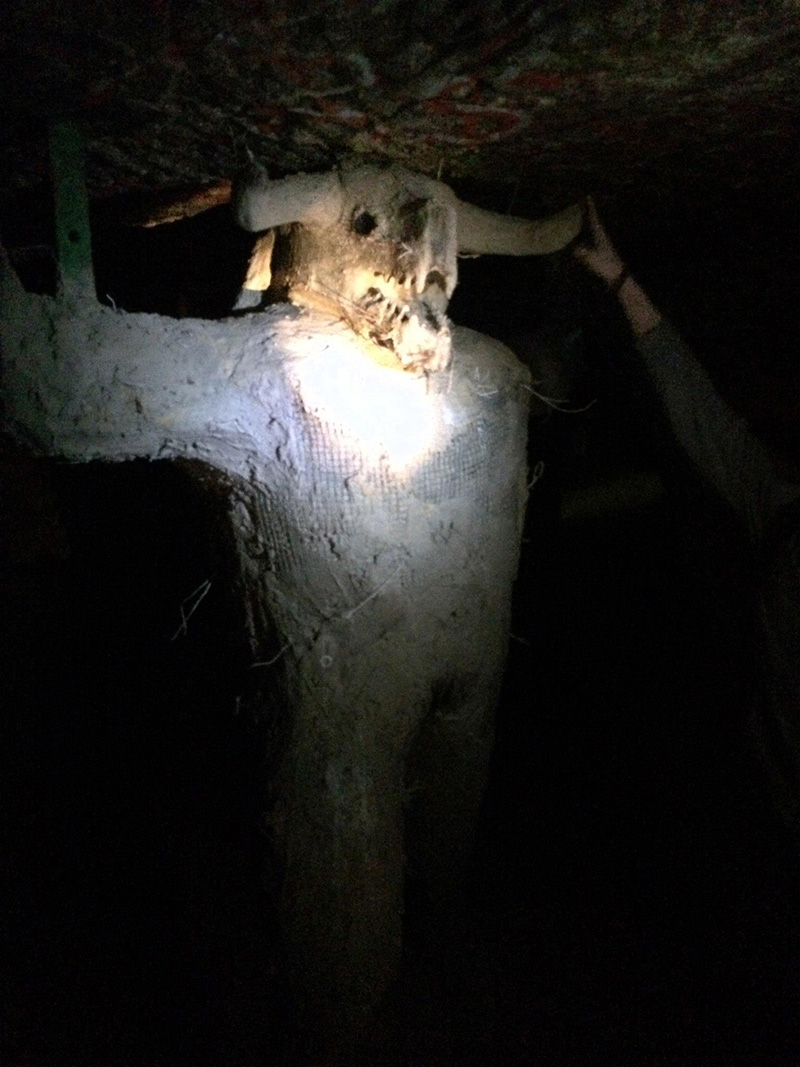 Kanz4rem
Even if the whole experience was overall scary (but sometimes only, remember it's a 10 hour trip, and most of the time you walk), there sure is a lot to see down here.
Paintings, totems, sculptures, abandoned rituals, amazing rooms, graffiti, architectures, ancient quarry facilities, even mosaics.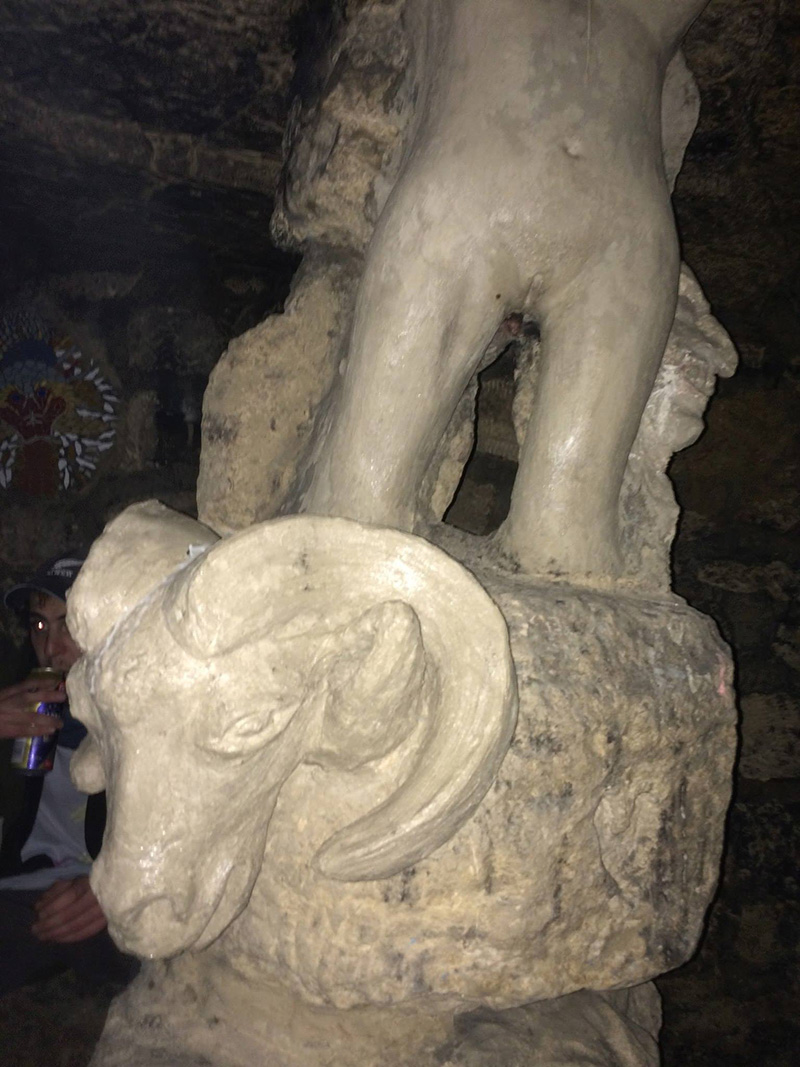 Kanz4rem
Most of the sculptures are pagan art, sometimes accompanied by red candles. The sculptures aren't made of stone, but rather some kind of clay. There's limestone everywhere, it sticks on your clothes, and some places are literally filled with water. That's another thing I was unaware of, and I found myself walking several times into brown water sometimes high as my feet, sometimes high as my thigh. Hopefully you spend your time walking and the air isn't cold, and to be honest being wet was the least of my concerns.
This is the best thing I stumbled upon.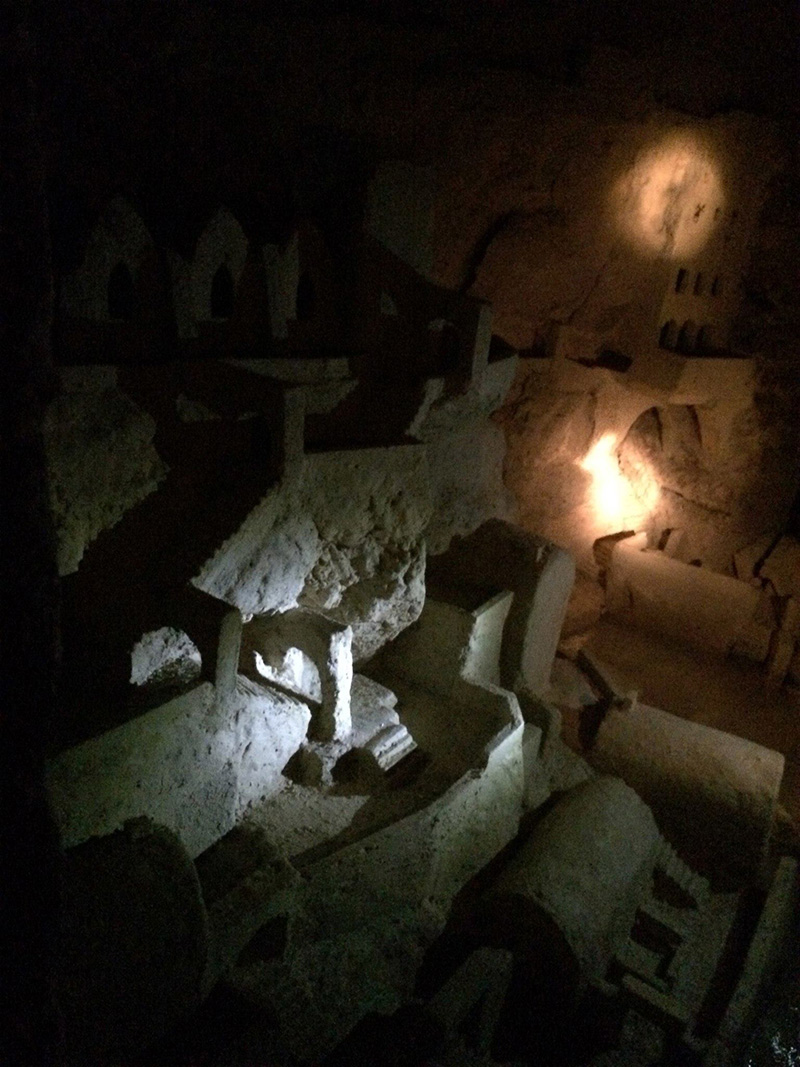 Kanz4rem
It's directly carved in stone. It's a whole port city (the best part is that there's actually water, and the city is built well enough for the water to be at the right level), and this goes for about 10m (32 ft). The picture is only a small part of it. To give you a scale, a human would need to be a quarter the size of a banana to live in this city. It was very detailed with houses, a harbor, stairs etc. There's even little boats!
We still found some bones...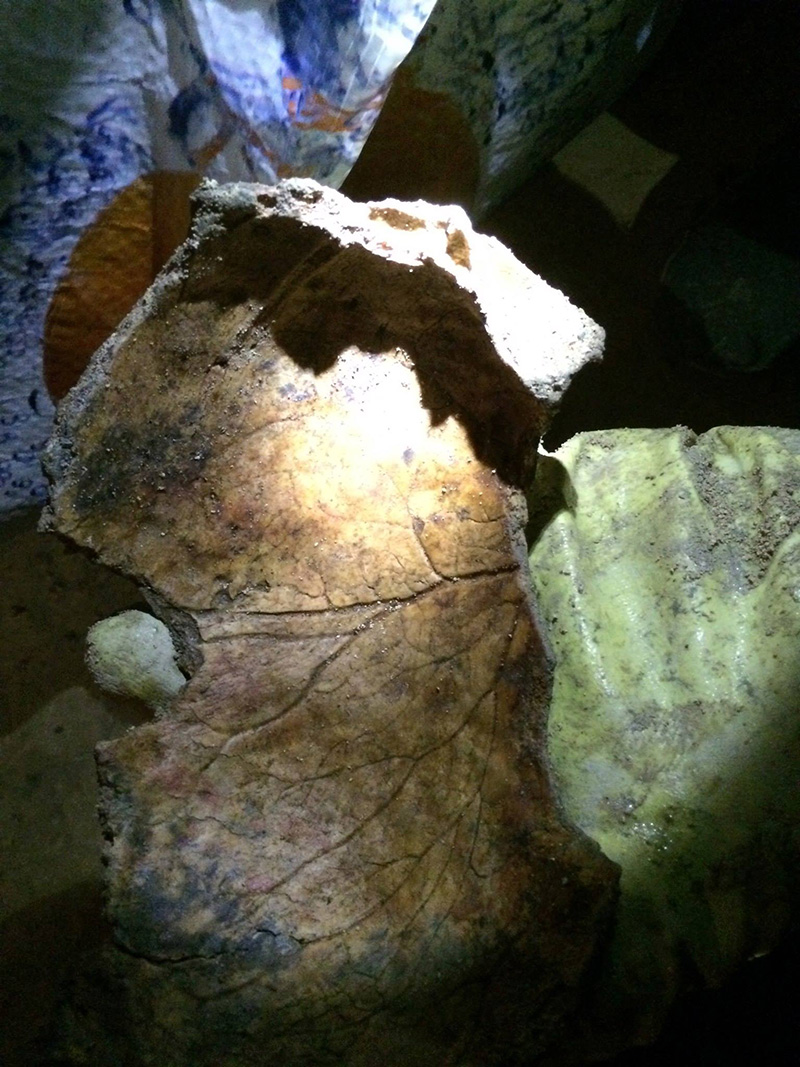 Kanz4rem
I know people expect to see bones when you write "catacombs" but really in a 10 hour trip we only found bones two times.
We got out at 6am, luckily by the same manhole cover. Seeing the outside was good, but not as much as I expected... because I did it. So I felt like a hero and thought, "Hey man, playing amnesia is gonna be a piece of cake now!"
I was wrong.
Credit: Kanzarem.
Please consider
making a donation
to
Sunny Skyz
and help our mission to make the world a better place.
Click Here For The Most Popular On Sunny Skyz
LIKE US ON FACEBOOK!