10 Dads Who Completely Nailed Christmas
December 29, 2014
There's plenty of priceless "dad jokes" in here. But the last one will really move you...
1. The Mercedes-Benz
For a brief moment I thought my Dad got me an amazing Christmas present.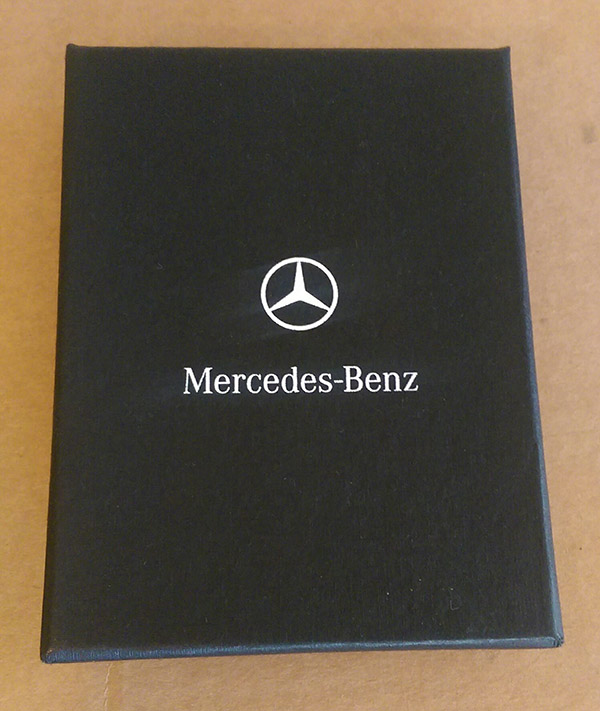 imgur
OMG it's a key to my new car?!!

imgur
Nope.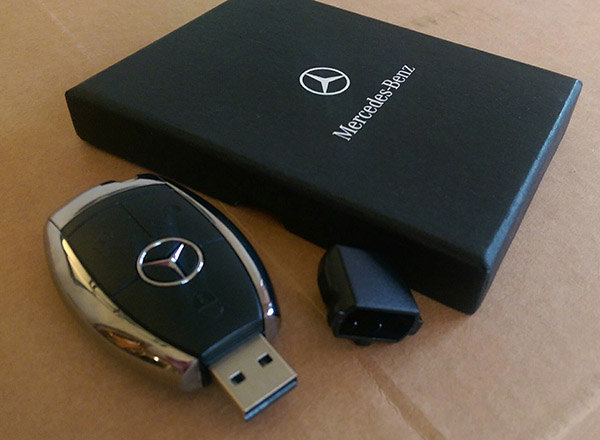 imgur
Credit: This_comment_has
Thanks for the flash drive, Dad.
2. The "Frozen Doll"
Dad gets his 8 year-old daughter exactly what she asked for on Christmas.
3. Mary Christmas?
"My mother-in-law and father-in-law are named Mary and Jeff. As we left their house last night on Christmas Eve, I hugged my mother-in-law and said 'Merry Christmas', then hugged my father-in-law and said 'Jeff Christmas'." ~ MyNamesNotTaylor
100% Dad Approved.
4. This Dad's Priceless Reaction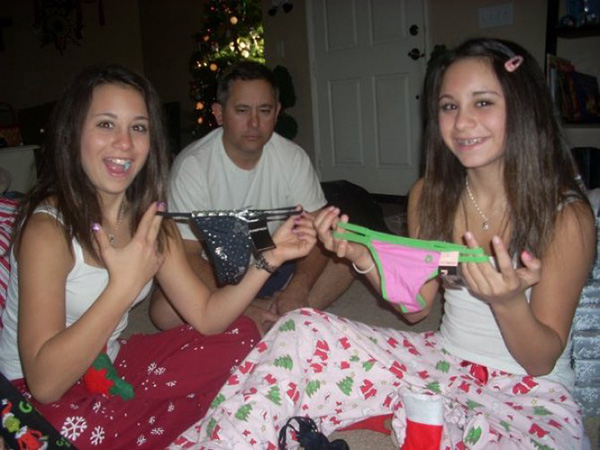 source
Laundry will never be the same: "I was doing the family laundry when I pulled an eye patch out of the dryer. Which was weird, because no one in our family is a pirate, and it had this extra strap."
4. Broken Gifts
My sister asked, "Dad, what you want for Christmas?"
Dad: "Well, I put a stud finder on my wish list on Amazon. But I dunno, last time I borrowed one to hang a picture, it didn't work."
Sister: "Why not?"
Dad: "It kept pointing to me."
5. Asking Dad For Money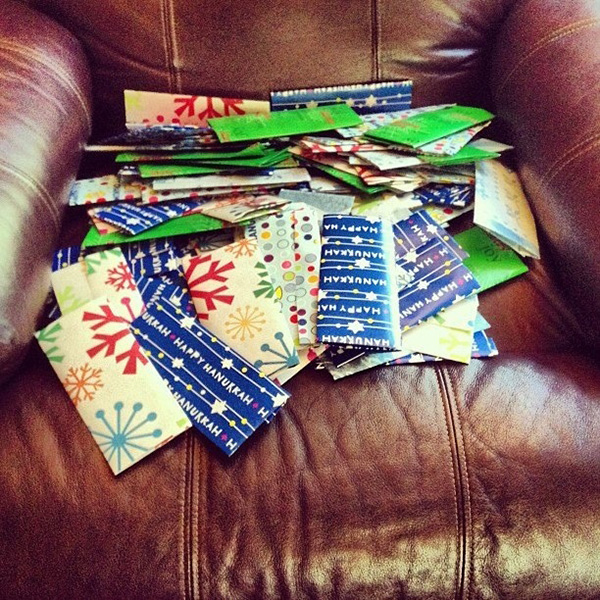 imgur
He individually wrapped 100 single dollar bills.
6. Christmas Decorations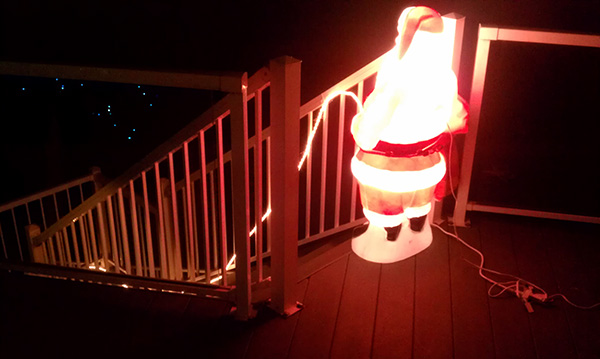 imgur
"This is my dad's proudest Christmas decoration." ~ prke0602
7. Christmas Cards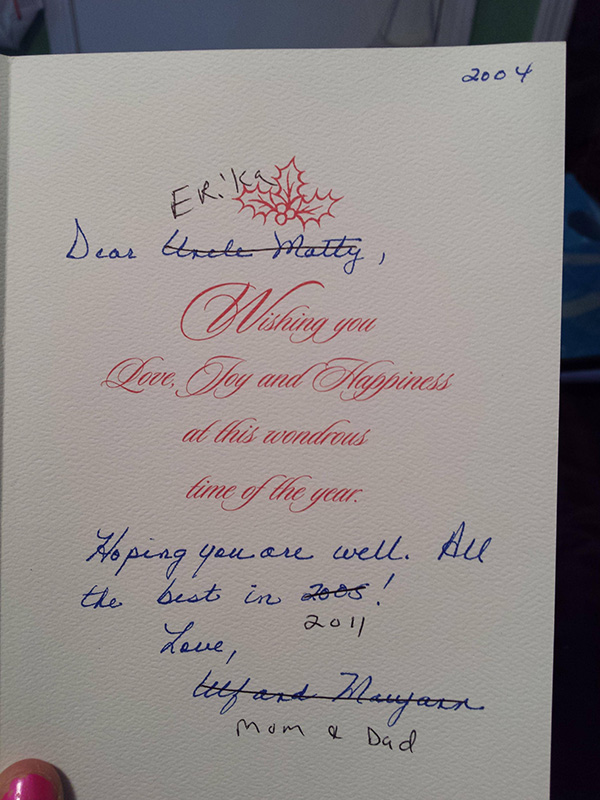 imgur
8. Christmas Trees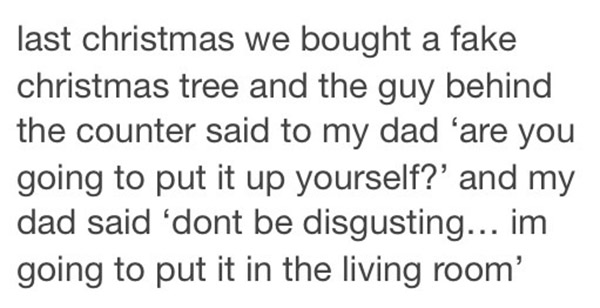 imgur
9. Late Gifts
"I asked my dad for a giant whiteboard for Christmas. He gave me this."
10. Forever Gifts
After their father passed away from lung cancer in July, Mom gave them these for Christmas...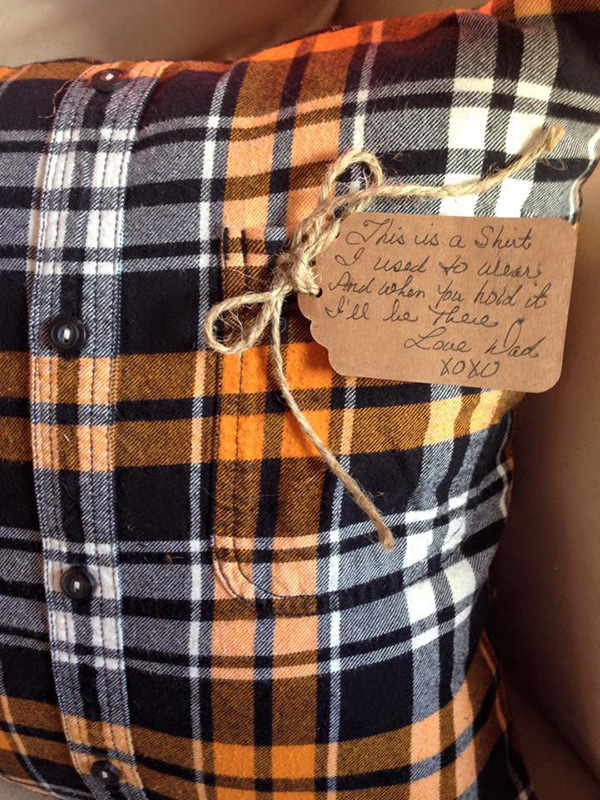 imgur
Please consider
making a donation
to
Sunny Skyz
and help our mission to make the world a better place.
Click Here For The Most Popular On Sunny Skyz
LIKE US ON FACEBOOK!