This Story About Two Cats Will Make You Feel All Warm And Fuzzy Inside
December 19, 2014
This adorable little fellow is Lancelot.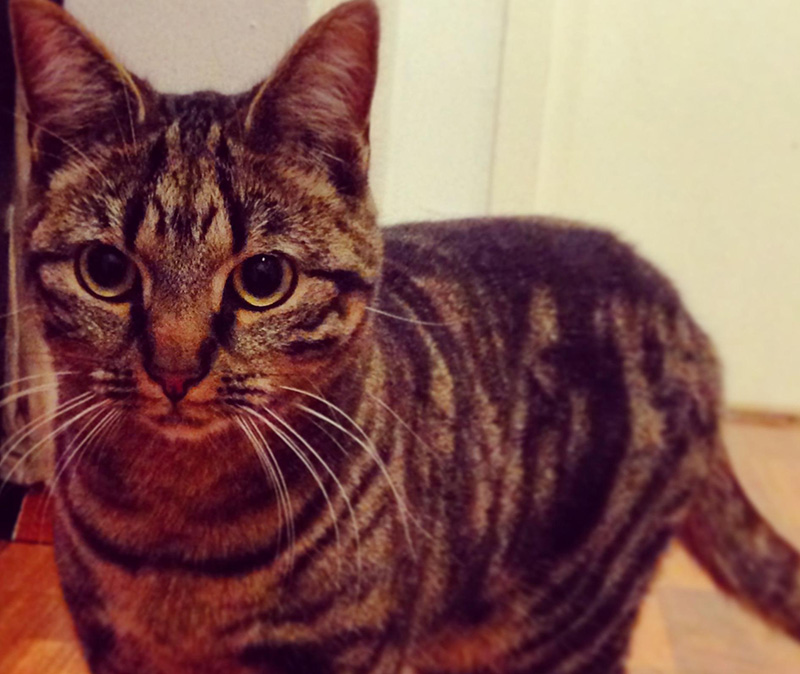 imgur
Lancelot likes to go outside, but is only allowed out on a lead, so he doesn't make a lot of friends. He's usually over-excited when a cat walks through our yard and bolts at them.
But this one cat started to stop by and hang out with him on our porch.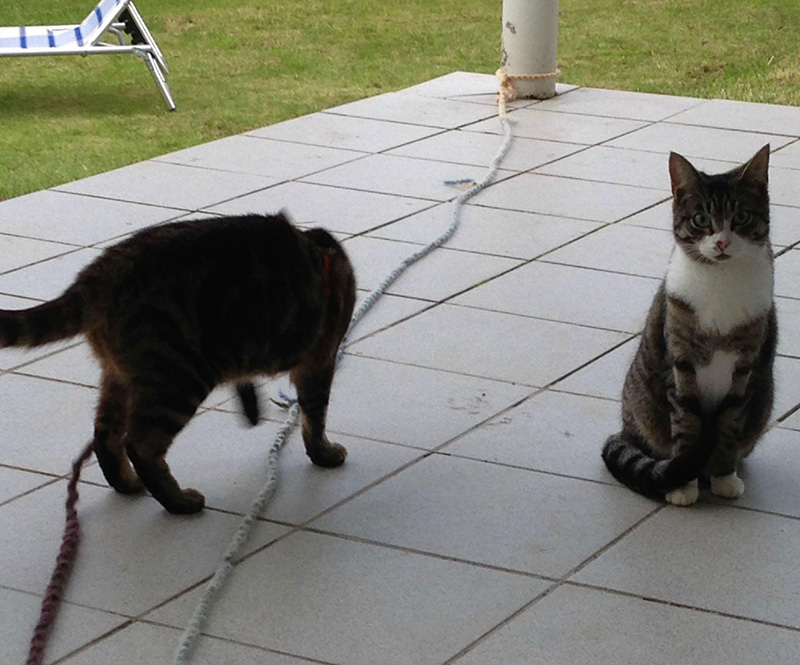 imgur
This cat, "Neighbor Cat", started coming pretty regularly, and they just bro'd out in the yard.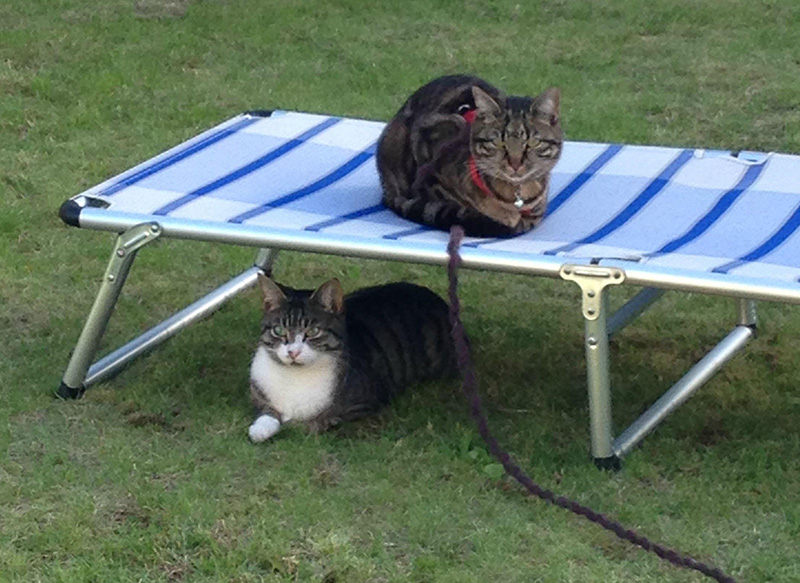 imgur
Lancelot isn't always allowed to go outside, but that's never stopped Neighbor Cat from visiting.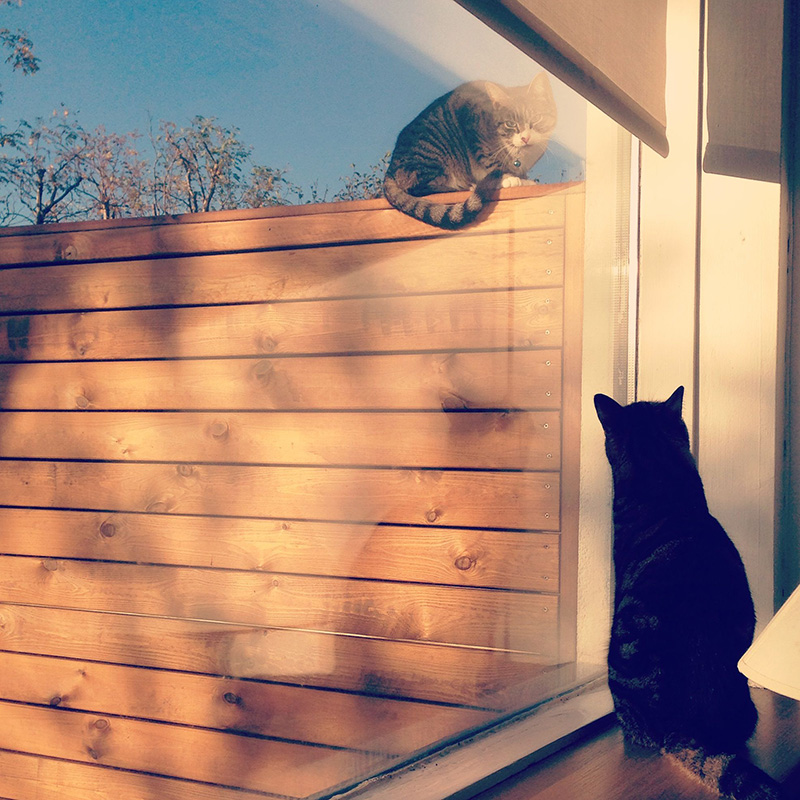 imgur
Without fail, Neighbor Cat comes to our back door every day and meows to come in and play with Lancelot. They either run around the house wrestling, hang out on the window sill, or take naps.
After a couple of hours, Neighbor Cat meows at the door again and goes home.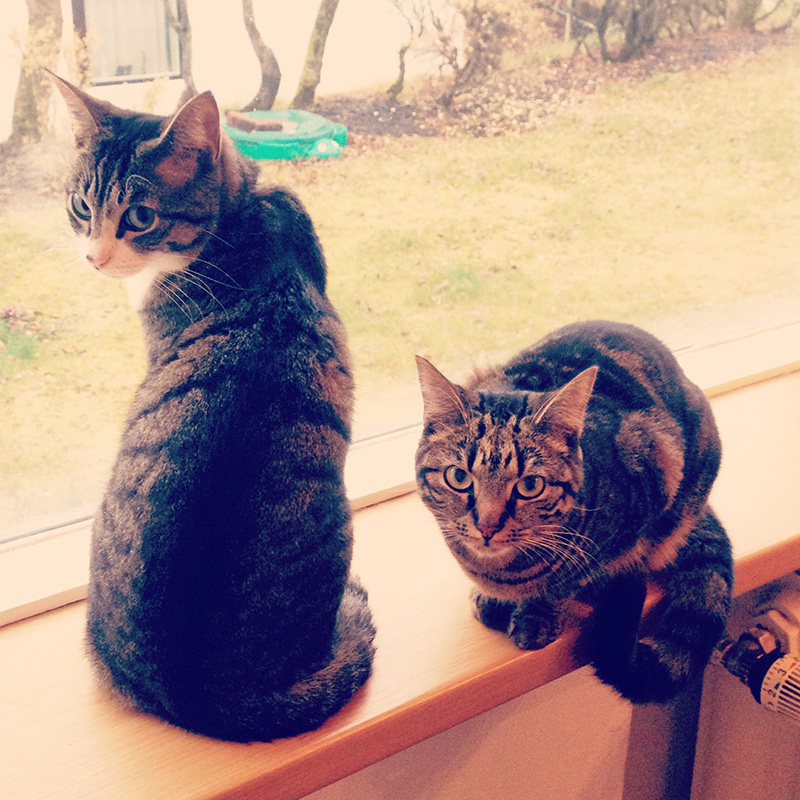 imgur
Being bros has its ups and downs though.. Lancelot would like more personal space. Neighbor Cat would not.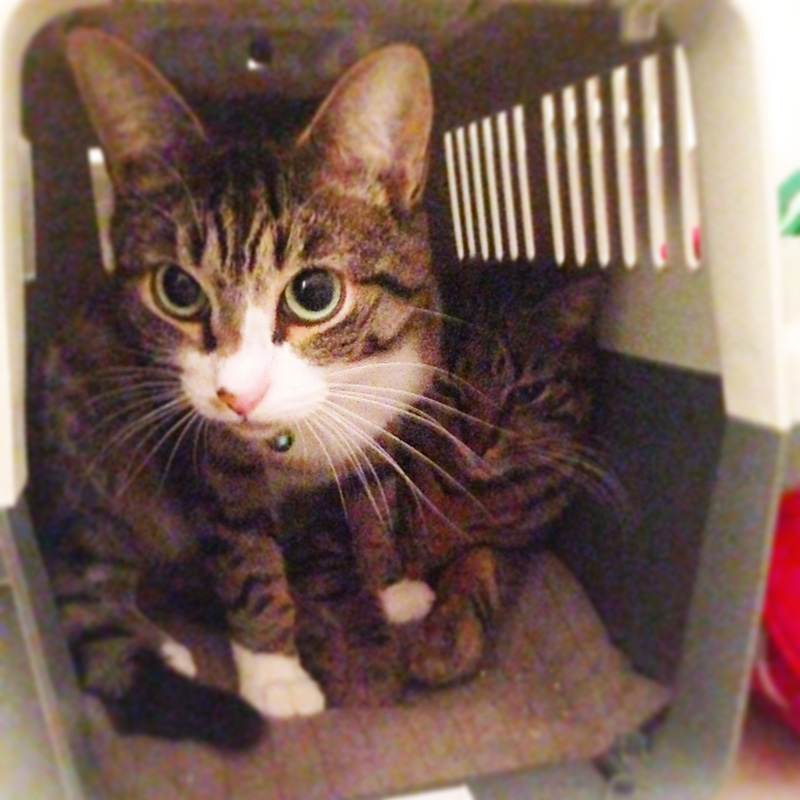 imgur
I decided that Lancelot and I would try and follow Neighbor Cat home after their next play date!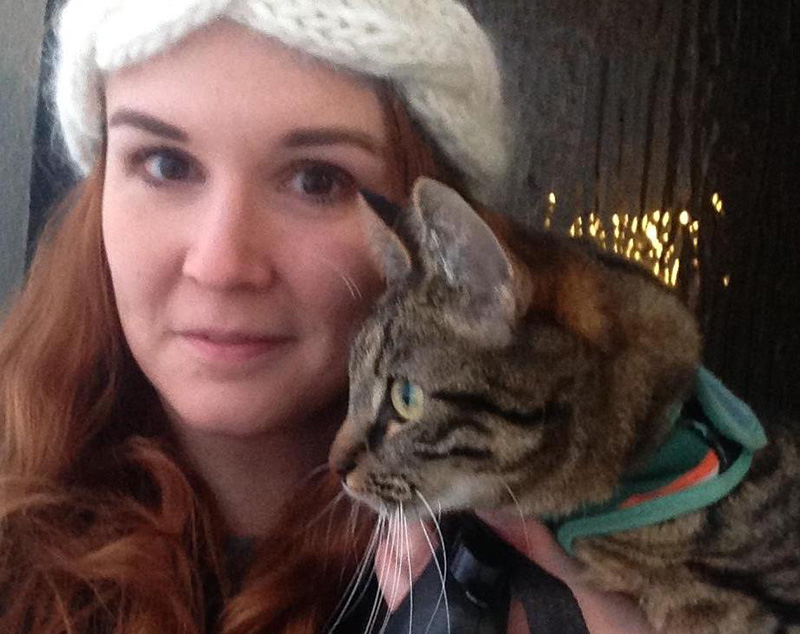 Lancelot was not excited that it was snowing, but he was a good sport.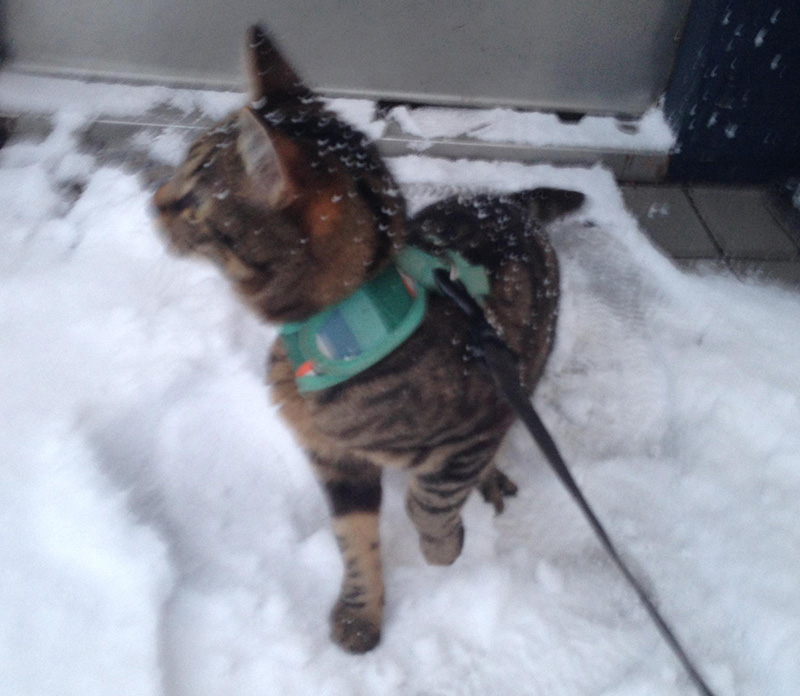 imgur
We walked to the street below ours, as I've seen Neighbor Cat come from this direction, but this didn't work. Why? Because while Lancelot and I were walking around the street, Neighbor Cat was just following us. He showed no indication of wanting to lead us to his house, and actually, lead us back to OUR house after a nice 15 minute stroll.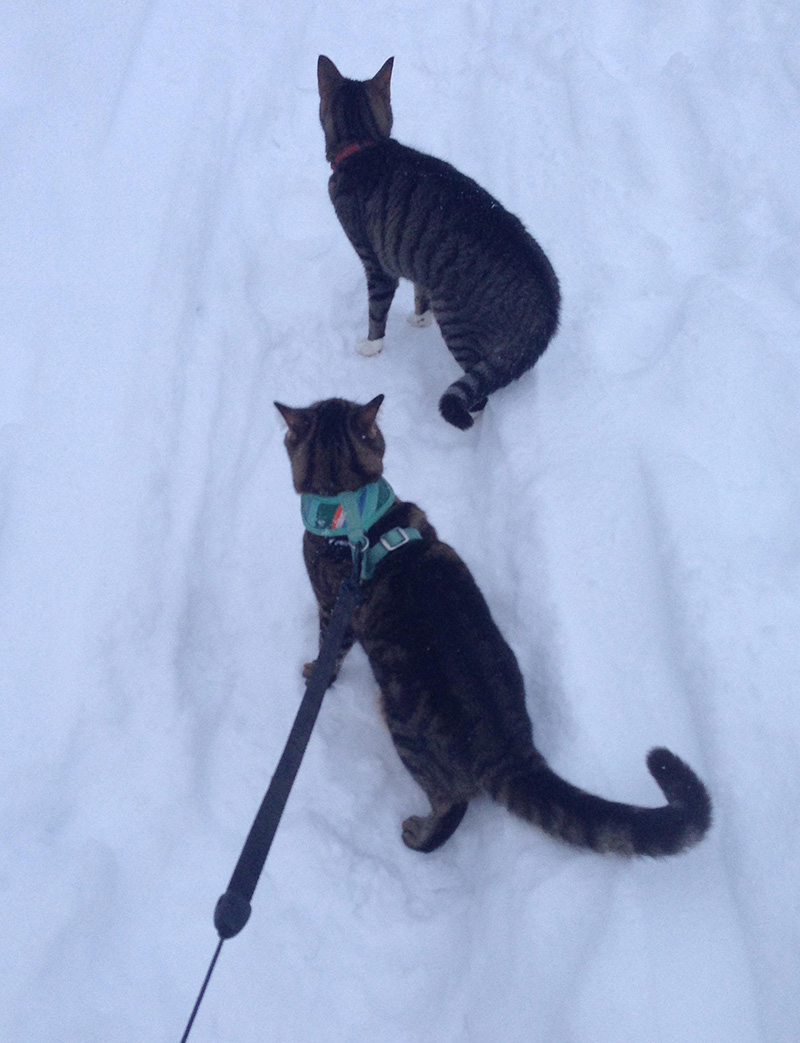 imgur
Lancelot and I, however, do not give up that easily! This time, Neighbor Cat seemed to have an agenda and know where he was going.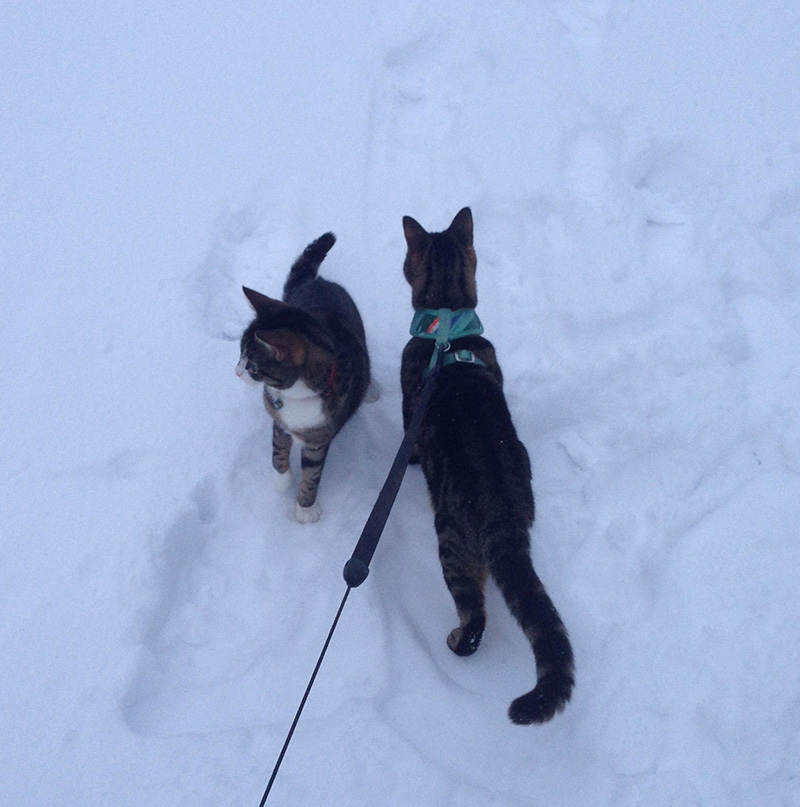 imgur
Eventually, he led us to a door that had a tiny kitty door in the corner and he walked right in. I knocked on the door and met Mr. Neighbor Cat! For a second, I was worried that he just went into some random person's house (wouldn't be the first time!) but the man that answered the door confirmed that that was his cat.
I told him of their adventures together and how they enjoyed each other's company. He said he had noticed that he would often times be outside/not home when it was really cold, but then came home and didn't feel cold at all. He was really pleased to know that his cat had such a good friend, and that they got along well.
Before we left for our journey back home, I asked Mr. Neighbor Cat what his cat's name was...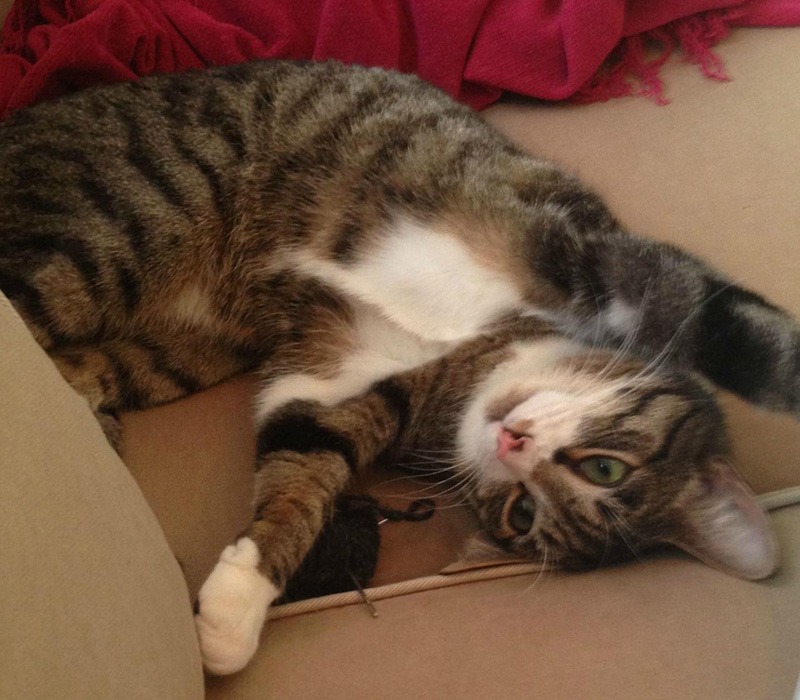 imgur
Loki :)
Credit: annagudbjorg.
Please consider
making a donation
to
Sunny Skyz
and help our mission to make the world a better place.
Click Here For The Most Popular On Sunny Skyz
LIKE US ON FACEBOOK!