An Art Professor Created This Single Tree That Bears 40 Different Types Of Rare And Ancient Fruit
December 18, 2014
Sam Van Aken is an art professor at Syracuse University in New York. He wasn't always immersed of the world of art though - as a child, he grew up working on his family's farm before pursuing his art career.
In 2008 when Van Aken learned that the orchard at the New York State Agricultural Experiment Station was about to be destroyed because of a lack of funding, he knew he had to put his farming past to use.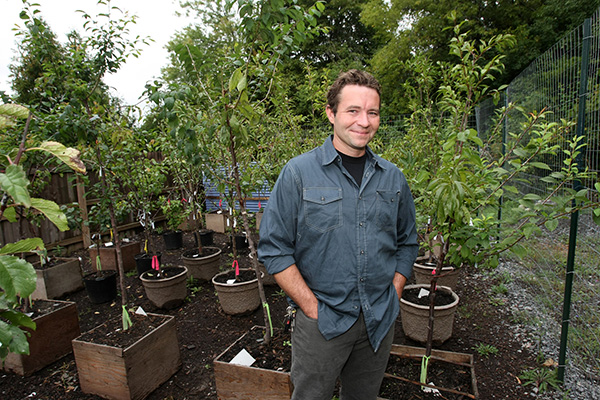 Sam Van Aken
Many of the trees in the orchard were 150-200 years old, and grew ancient, antique native stone fruits varieties that have been mostly hybridized or modified by modern agricultural practices (commercially-grown fruits are selected for their look and size more than any other factors, including taste).
Aken knew he had to save these rare and ancient fruit varieties, so he bought the orchard and spent the next couple years trying to figure out how to graft parts of multiple trees onto one single tree.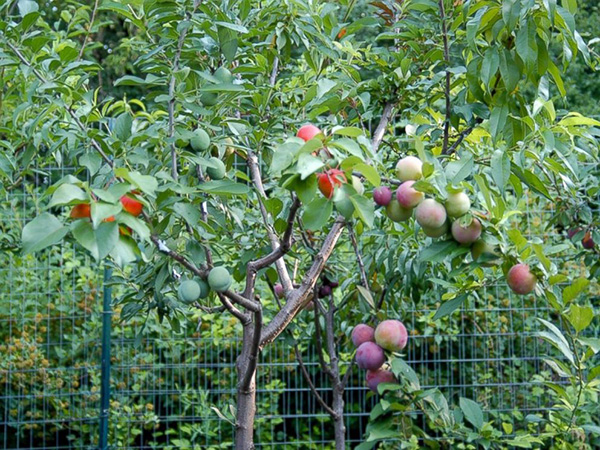 Sam Van Aken
He started by creating a timeline of when all the varieties of fruit (about 250 total) blossomed, so he could know precisely when to graft a new variety onto the main tree.
The grafting process basically involves making an incision in the main tree, and then inserting a shoot from the tree you want to add.
When the tree was young, he grafted directly onto its root structure. Once it reached two years old, Aken began using "chip grafting" to add new varieties of fruit to various branches.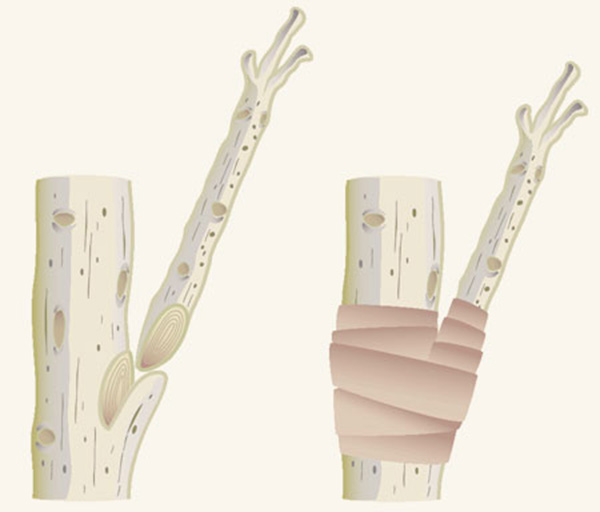 The Higher Learning
After five years, Aken completed his first "Tree of 40 Fruit", as he calls them.
For most of the year, it looks pretty much like a normal tree, but in spring, it explodes with white, red and pink blossoms before bearing its various ancient varieties of plums, peaches, apricots, nectarines, cherries and almonds.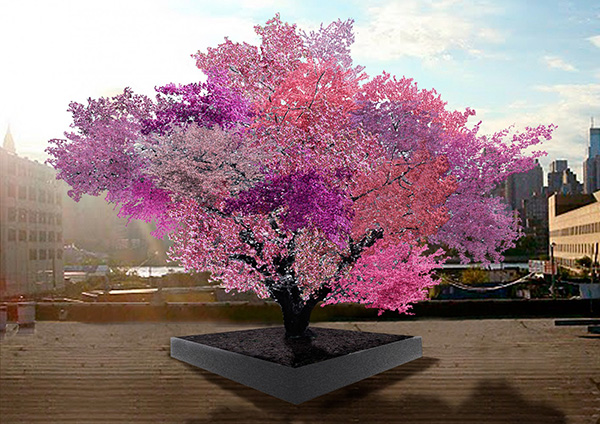 Sam Van Aken
Since then Aken has planted 15 more "Trees of 40 Fruit" in museums, community centers and art galleries around the country. His next plan is to create an orchard of them in a city setting.
Via Higher Learning and Science Alert.
Please consider
making a donation
to
Sunny Skyz
and help our mission to make the world a better place.
Click Here For The Most Popular On Sunny Skyz
LIKE US ON FACEBOOK!