She Had To Ride Splash Mountain Alone. Then Her Husband Shares What People Can't See
March 10, 2017
Jordan Alexander is known as the "Angry Splash Mountain Lady."
The photo was taken of her last year on the famous Disney World ride in which she was visibly upset to be riding all by herself.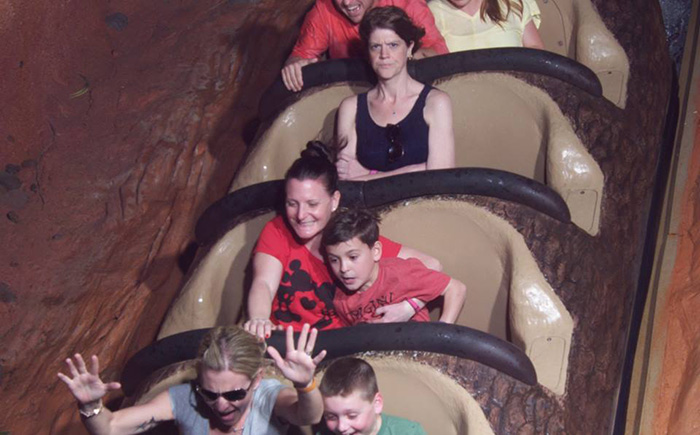 But most people don't know the truth behind the photo. Jordan's husband Steven recently shared that the photo is the culmination of years of health struggles for the couple.
Steven told the backstory on Facebook:
"A year ago this week, I posted a picture of my wife riding Splash Mountain. She was alone, sitting in the middle of the third row, giving a real mean stare towards the camera. But the story behind the picture is the culmination of a lot of years of struggle for us - when I met my (now) wife, I was about to return to kidney dialysis, with my first transplant sadly failing.
Starting a new relationship under these circumstances was hard, but she stuck by me - and a few years later we were married. I was often very ill, and travel was something we just couldn't do. She had hopes to take me to Disney World, as I'd never been before in my life, but we could never make it work.
Years later, I got a transplant - and after things settled down, we planned our trip to Disney World! Her favorite ride, Splash Mountain, was closed on that trip, so I told her we'd ride it when we came back. After the birth of our son, we decided to take a family trip, and her parents came along. We spent a nice day in the Magic Kingdom, but towards the end of the day - I ran out of steam, and told her she'd be better off riding alone. She marched off towards the ride, alone, and when we made our way over, she got off the ride, handed me her phone, showed me the picture and said, 'I did this for you!' "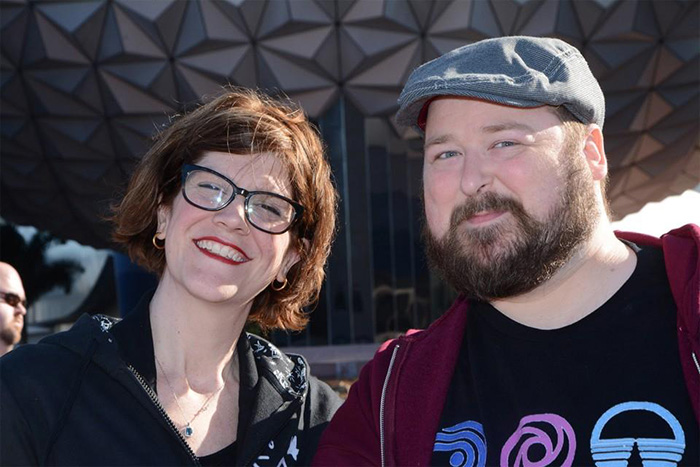 "We both broke into laughter, hugged and made our way out of the park. The ability to make each other laugh, even in the difficult times, has been the glue of our relationship - I don't think I would have survived without her in my life. She carried me when I was at my weakest, and believed in me when others told her not to get tied down to someone so sick.
So, the world sees a silly picture of an angry lady on Splash Mountain, but I see the funny, smart, intelligent and beautiful woman who carried me through life, and I love her more than anything. A few months later, Visit Orlando - the tourism board of Orlando - flew us down so I could finally ride with her. The truth is, I'd ride into anything or climb any mountain with and for her. She's given me life, two beautiful kids, and the greatest life a guy could ever ask for."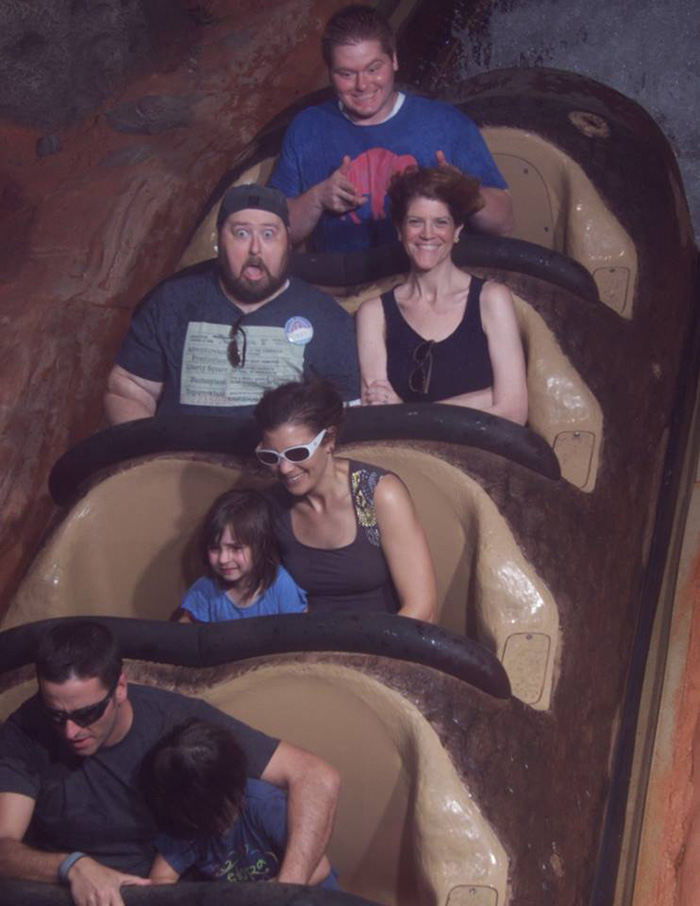 Please consider
making a donation
to
Sunny Skyz
and help our mission to make the world a better place.
Click Here For The Most Popular On Sunny Skyz
LIKE US ON FACEBOOK!