What This Man Said About His Abusive, Racist Father Gave Me Goosebumps
July 26, 2016
The Facebook page Humans of New York recently shared a story about a man who grew up in a hate-filled family. But his grandfather saved him.
He tells the story about his awful upbringing, but what he says at the end sent chills down my spine...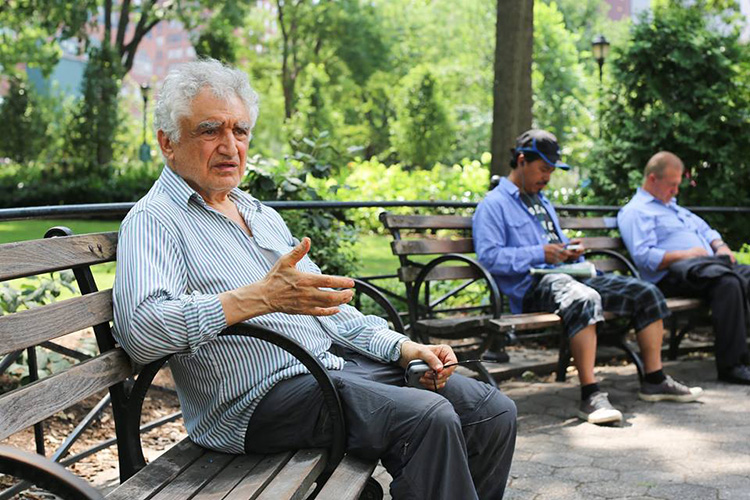 Credit: Humans of New York
"My father was a fascist. He was trained to be a terrorist in Mussolini's army. He was anti-everybody. The Irish were 'micks,' black people were 'niggers,' and Jewish people were 'kikes.' His main weapon was pain. He raped me, locked me in closets, beat me with broom handles. He sent me to the hospital many times. He'd threaten to blow my brains out in the middle of the street. I absorbed a lot of his emotional energy. Sometimes his voice still comes out of me. When I'm really angry, and cussing myself out, I sound just like him. It's him inside me, speaking to me. But I didn't become him. My grandfather saved me. My grandmother was a fascist like my father. She counted her rosary beads and condemned the world, but my grandfather was a simple man. He lived with us. He always told me: 'Your father is a nut.' He hugged me and kissed me. I swung between two extremes: the love of my grandfather and the hate of my father. My grandfather knew how to love. My father couldn't love because he was too filled with terror. He didn't have the tools to love. Once when I was fifteen, I walked over to my father and gave him a big hug. He kept his arms stiff by his side. I said 'I love you Dad,' and his body started trembling. There was a terrified child inside of him. He wanted to love. And he wanted to be loved. He just didn't know how."
Credit: Humans of New York
Please consider
making a donation
to
Sunny Skyz
and help our mission to make the world a better place.
Click Here For The Most Popular On Sunny Skyz
LIKE US ON FACEBOOK!