This 7 Year-Old Girl's Answer To A Homework Assignment Is Going To Make Your Day
April 8, 2015
When his 7 year-old daughter asked him to look over her homework assignment, he said he's "never been more proud."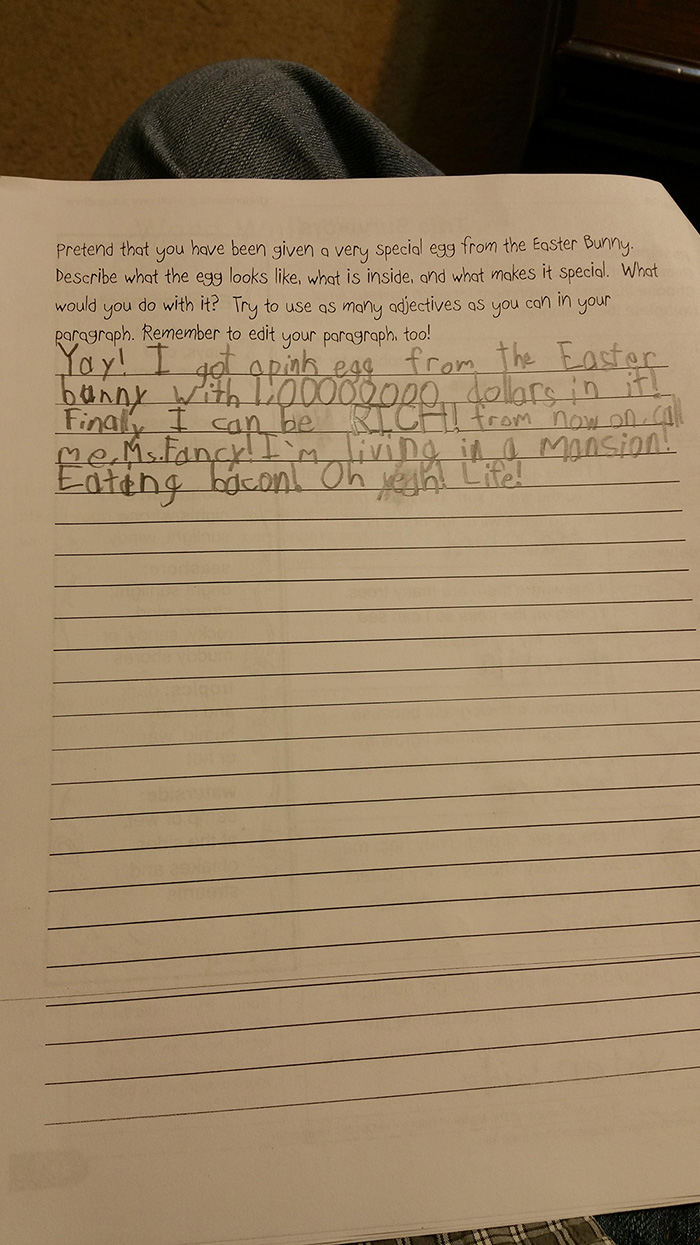 imgur
As you can clearly see, him saying "proud" is 100% sarcastic! But it's definitely something I hope he saves and shows to her one day when she's older.
"Yay! I got a pink egg from the Easter Bunny with $100,000,000 in it! Finally I can be RICH! From now on, call me Ms. Fancy! I'm living in a mansion! Eating bacon! Oh yeah! Life!"
"Oh yeah! Life!"
Click Here For The Most Popular On Sunny Skyz
LIKE US ON FACEBOOK!