A Group Of Nuns Sitting At A Bar? Wait Till You See Why!
August 10, 2016
Here's something you don't see every day.
A photo of a group of nuns is going viral because of the double-take bar stools they decided to sit on. I doubt they're having cocktails, but the fact that they chose to sit on them for a picture is awesome.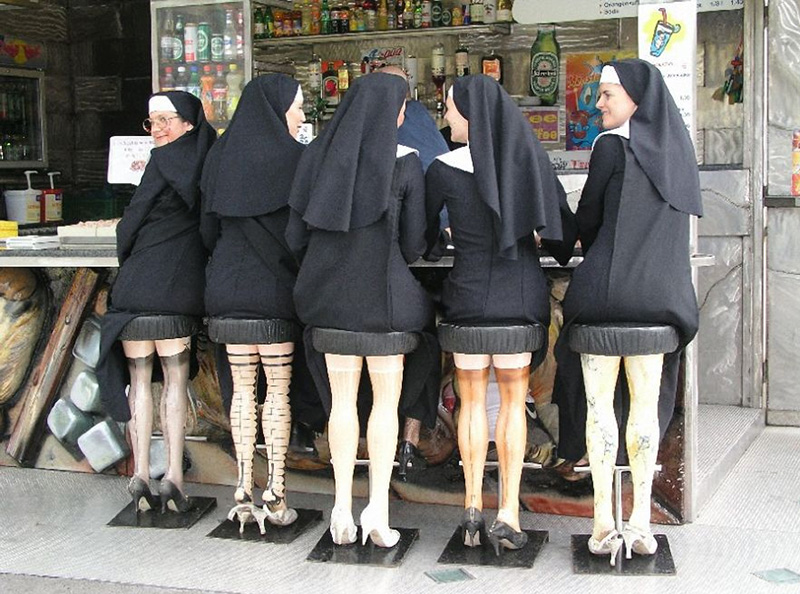 Whoever made these bar stools is a genius.
Click Here For The Most Popular On Sunny Skyz
LIKE US ON FACEBOOK!