This 3 Year-Old Is A Better Golfer Than Most Adults, And He Only Has One Arm
August 29, 2014
While most 3 year-olds are using rubber ended clubs on a mini-golf course, Tommy Morrissey is driving golf balls over 100 yards. And he's doing it with only one arm.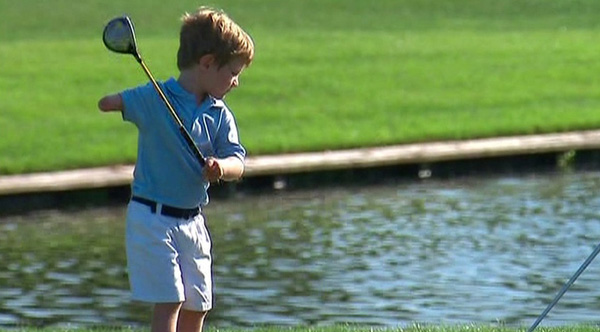 Credit: Fox News
Tommy was born with only one arm, which initially devastated his parents.
But that hasn't stopped him from pursuing what he loves. He's become an inspiration to not only his parents, but everyone who watches him.
Watch Tommy in action below:
Via Fox News
Like us on Facebook!
Click Here For The Most Popular On Sunny Skyz
LIKE US ON FACEBOOK!