Astronaut Calls 6 Year-Old Trying To Save NASA, Gives The Advice Of A Lifetime
December 16, 2013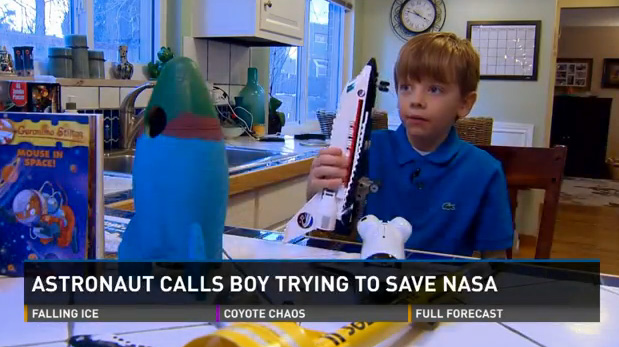 Six-year-old Connor Johnson dreams of being an astronaut. In order to make that dream come true, he needs NASA to have a fully functioning space program when he's an adult—so he has started a White House petition to give the agency more funding.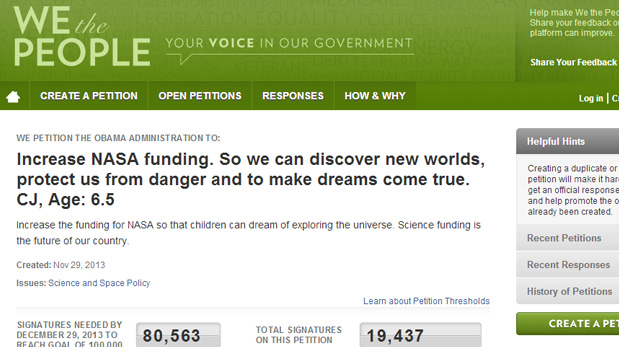 Since he started the petition, Connor has received numerous emails and phone calls from people around the world, including the call of a lifetime.
"I am an astronaut. This is Gene Cernan calling. I'm the last person to have walked on the moon," Cernan said to Connor.
Cernan says he was once that little boy who dared to dream of becoming an astronaut. He wanted to give Connor some words of encouragement.
"You've got to dream about things that a lot of other people think you can't do," Cernan said. Then he got a little more demanding: "Take us back to the moon," he told Connor. "Take us to Mars." And "just remember," the veteran astronaut told the aspiring one, "I will always be with you on every trip you take."


LIKE US ON FACEBOOK!
Check Out These Hot Videos On Sunny Skyz:
· Brother Loses Bet And Has To Dance At Busy Intersection. And Then This Happened...
· They Wrote A Rap Song Called 'Jesus Christ Is My Nigga' To Reach The Christian Youth
· Taylor Swift Found A 'Save The Date' In Her Fan Mail... So She Showed Up Unannounced
comments powered by

Disqus
LIKE US ON FACEBOOK!