Circus Lion Shows Love For The Woman Who Saved Him
November 26, 2013
Jupiter, now a 550 pound lion, still recognizes the person who saved him as a malnourished cub in a traveling circus over 12 years ago.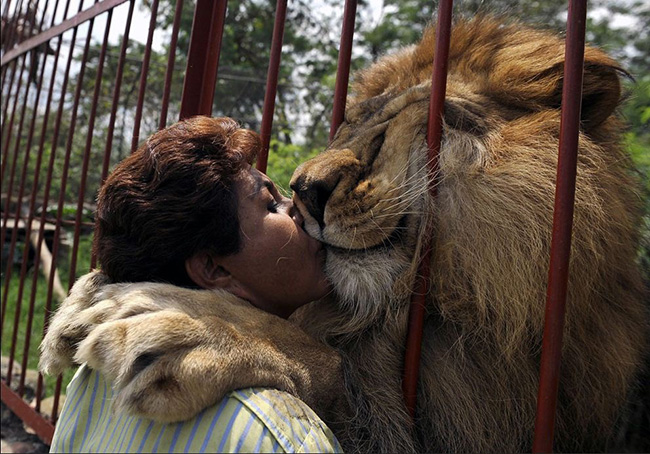 Ana Julia Torres has rescued over 800 mistreated animals from uncaring owners and takes care of them at the Villa Lorena animal shelter she founded back in 1994.
Of them all, Jupiter is her favorite.
"Jupiter's hug is the most loving and sincere I've ever received in my life," Torres says. "I can see the shine in his eyes. I think of it as his way of telling me thank you."
Like us on Facebook!
Click Here For The Most Popular On Sunny Skyz
LIKE US ON FACEBOOK!