Every Wednesday, Anthony Cymerys gives free haircuts to the homeless
May 21, 2013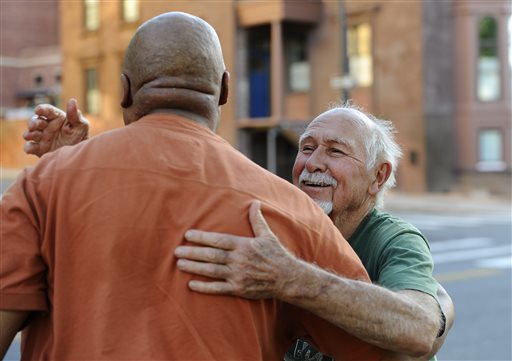 82 year-old, Anthony Cymerys, gives free haircuts to the homeless and only asks for one thing in return: a hug.
Every Wednesday for the past 25 years, Cymerys sets up his mobile station in Hartford's Bushnell Park, Connecticut, with his set of clippers attached to his car battery. Haircuts are free for the homeless, long time customers, and people just down on their luck. All he wants in return is a hug.
Cymerys previously only cut hair for his family until he was inspired by a church session to help the less fortunate. His idea was to help the homeless look, well, less homeless. He wants to boost their spirits and make them feel good about their appearance.
Most importantly, he does it for love.
"It really is love. I love these guys," Cymerys said. He paused and turned to his client in the chair, "You know I love you, right?"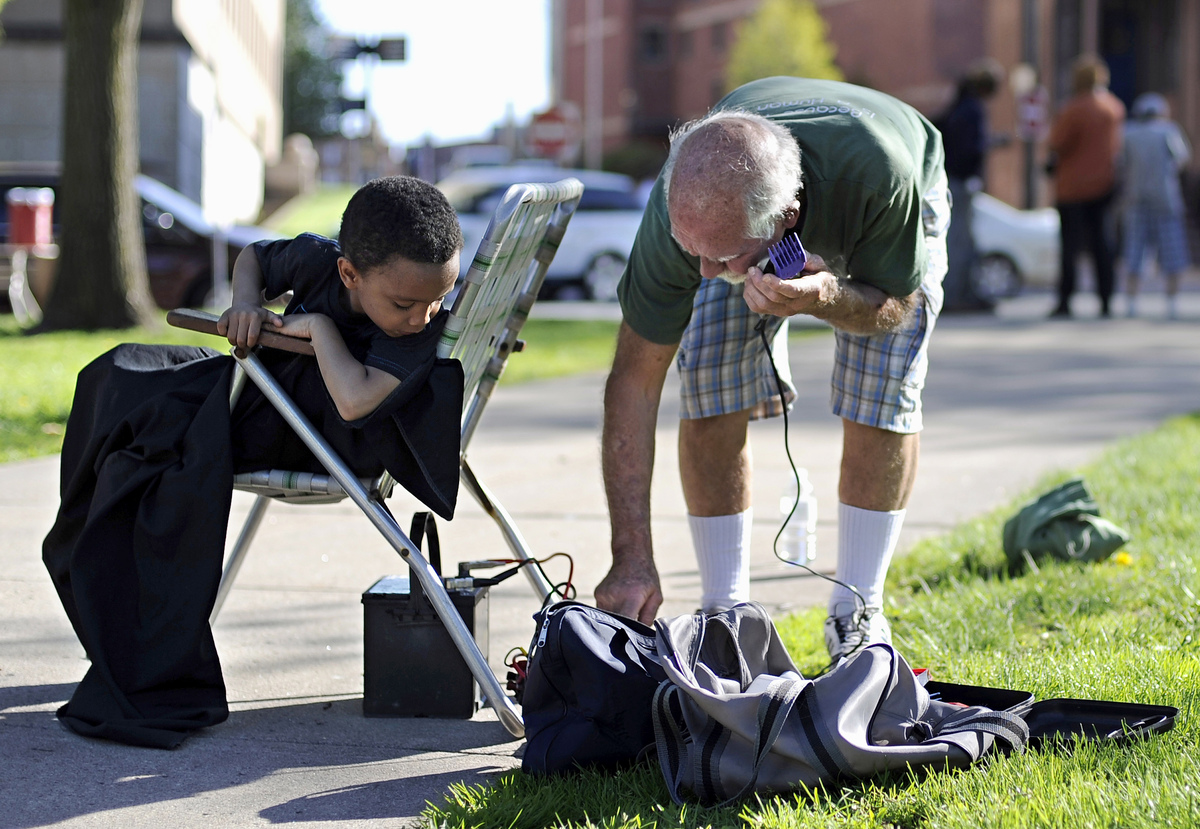 ---
Source: Huffington Post | Images: Jessica Hill, AP


LIKE US ON FACEBOOK!
Check Out These Hot Videos On Sunny Skyz:
· The Judges Gave Them No Chance Because Of Who She Was... And Then OMG!
· Dad Learns The Hard Way... You Can't Reason With Babies!
· Taylor Swift Found A 'Save The Date' In Her Fan Mail... So She Showed Up Unannounced
comments powered by

Disqus
LIKE US ON FACEBOOK!