A Happy Holiday Bummer
By Deidra Rooski in Plum Grove Texas • Posted on May 9, 2012
A Happy Holiday Bummer
On the afternoon of November 11th Veterans Day a cocker spaniel came running happily up to me as I stepped out of my car. I noticed this dog was different, he only had three legs. I checked his collar and found that he had three tags. One tag read Bummer E. and was followed by a phone number. I tried that number but it was according to an automated voice "disconnected or unavailable at this time". The second tag was a tag for a microchip company. I called the one –eight hundred number and reported that I had found Bummer. The lady on the line said that she would contact his owners; I told her that I had already tried the number on his other tag with no luck. The last tag was a registration tag from Honolulu Hawaii; this poor dog was far from the big island these days. Bummer the three- legged dog was in Plum Grove Texas and obviously lost.
Bummer tried to make the best of life here on the "Hill" (as we call it). Bummer stayed out in my father's automotive shop for a few hours. He looked puzzled as my father accidently called him Boomer. He didn't seem to know what to make of the strange smell of grease and oil or what to think about the loud noises from certain tools. Morgan our little shop dog tried to play with Bummer but had no luck. Bummer seemed pretty depressed. He perked up when a Snap-On tool truck pulled up to take care of some business with my father. He kept trying to board the truck but it was too high.
Inside my mother, brother and I tried to make sense of Bummer being here. Someone said maybe he got away from his owners while visiting the cemetery down the road, and they just hadn't noticed yet. We thought possibly belonged to a military or retired military family as it was Veteran's Day and he wore that Honolulu tag. We saw how desperate he seemed trying to get on board the tool truck and thought that his people must have been traveling. We decided that the next day I would check with our neighbors who sometimes had company that traveled in R.V. campers or small motor homes.
It was already dark and it was getting colder. I was worried about Bummer staying outside, there were other loose dogs around that could really hurt him if they got into it. I asked my mother if I could keep him inside for a night. I thought he could stay in the restroom in case he had an accident. She reluctantly said yes. Mom hasn't ever been too fond of having dogs in the house.
Bummer hobbled up the five foot of steps that led up to our door. He came in and made a bee-line to the spot just behind dad's recliner. He laid down and watched us carefully. We tried to comfort him by giving him a towel to lay on and petting him a little. Bummer was sound asleep before long. I didn't have the heart to move him to the restroom. I slept on the couch hoping that I would hear him if he got up and needed out. The next morning I awoke to find Bummer waiting patiently by the door. I let him out as I checked the house and found no accidents or chewed up furniture. We were thankful our overnight guest was house-broken.
I headed off to my morning class, where I kept thinking about getting home to Bummer. I returned home and decided to give Bummer some dry dog-food with turkey broth poured over top as a treat. It didn't take him long to have that bowl licked clean. I decided now was as good of time as any to check with the neighbors about Bummer. I walked over with Bummer happily following along. I knocked on the door and visited with the Mrs., she said that wasn't her dog. She hadn't seen him before yesterday afternoon. She said she tried the number on his tag but found it to be out of service. I walked back home with Bummer.
I decided that Bummer had to have a bath if he was going be a house guest. He didn't seem very excited to hear about that. While I filled the tub with warm water I gathered up a few towels and some dog shampoo. I called for Bummer when his bath was ready he reluctantly came to me. I picked him up and set him into the tub. He seemed nervous about his balance until I coaxed him into sitting down. He sat patiently as I poured water over him. I got the shampoo squirted on to his fluffy coat and began to massage it in when I felt a sharp little prick. I looked carefully and found a cocklebur nestled in his golden coat. I carefully pulled it off of him and put it in trash. I worked my way down his back and towards his legs gently pulling out any more cockleburs I found. I was done with his body and began to carefully wash the top of his head and under his chin. I was almost done all I lacked was his ears. I started to carefully wash the outside of his ears when I came upon yet another cocklebur. I began to cautiously remove it when I realized that he had quite a few more of these cockleburs on his ears.
Bummer was getting impatient and I didn't blame him. I called for my mother's help. She helped me to remove the cockleburs carefully before poor Bummers patience ran too thin. We counted over a dozen cockleburs that had been attached to his ears alone. I let the water out of the tub and rinsed Bummer off. I laid towels on the bathroom floor and wrapped another around him as I lifted him up out of the tub. He let me dry him decently before he did the doggie shake. I opened the bathroom door and he excitedly ran down the hall. He raced over to his towel behind dads chair to try to rejuvenate his dog smell. Thankfully his attempts were futile.
While Bummer was busy napping after his bath, I decided to start looking for his owners myself. I logged on to facebook to solicit ideas from my friends. I posted all the information I had and hoped for some good news. Within a few hours I had a handful of comments and some basic information. The phone number that was "disconnected or unavailable" had a San Diego area code. One friend shared our thoughts that he belonged to a military family. Another friend had traced the number to a David E. who lived in near San Diego California. I had a few more clues than I did before.
Bummer was still depressed but wasn't sulking as much as he had the night before. He was enjoying all the attention we gave him. My mom decided that since Bummer had been so well behaved he would be allowed to stay inside with us till his people came. We were certain they would be coming for him quickly. He was obviously loved. Someone had paid for him to be neutered, registered, groomed (awhile back) and even for a microchip to be implanted.
I went to take my shower and found that while I was bathing Bummer had been waiting nervously at the bathroom door. I bet he was thinking "poor girl you had to get a bath too". He seemed very relieved when I came out and petted him a little.
I decided to call it a night and went to my room. Bummer followed close behind me. I lay in bed reading for an hour or so until I marked my place and reached for my lamp. I noticed that Bummer had been watching me patiently; his expression seemed to beg for attention. I got out of bed and petted him for awhile. I couldn't seem to go back to bed; this dog had my heart wrapped around his paw. I grabbed my pillows and a blanket off of the bed and made a pallet on the floor next to Bummer. I petted him till I fell asleep.
The next morning I let Bummer out the next morning and checked the answering machine. No one had called for him. I called the microchip company back. I asked if they had any luck contacting his people. Miss Jennifer was exceptionally helpful when I expressed my concerns about Bummers handicap. She provided me with the name and number of his veterinarian out in California. I thanked her for her help and asked if she would note in Bummers account that he would remain in my care until his owners were located.
I called the Rancho San Carlos Veterinary Clinic out in California. They were very concerned about Bummer being lost. A vet tech told me that Bummer is a senior citizen dog! I was surprised to hear that because he seemed so youthful. They didn't hesitate to offer fax his records over and gave me the names Dawn and Jason "E" and offered to try the contact information that they had. I thanked them for their help and took my new information to the internet.
I hoped that my Facebook friends would be able to help a little more. I posted my latest update about Bummer and proceeded to use the find friends feature to search for any David, Dawn and Jason E. I messaged all the Dawns and all but the last Jason before I received a warning from Facebook telling me that I was sending too many messages to quickly and if I continued to do so my account could be deleted. I posted the progress of my search and the warning I received so that my friends would hopefully complete my search for me.
I decided to give the search for the moment and went to go check the mail. Bummer tagged along. He made it there without any problem but he was winded by the time we made it back I helped him up the last few steps. There was no way he walked very far. The rocky driveway wasn't kind to his paws and I didn't think he would have walked along a road very far. Going through the woods seemed almost out of the question because of his balance. "How did Bummer get here?" seemed to be the question on everyone's mind.
I picked the cockleburs out of his hair as he rested. We had do something about his hair every time he went outside he collected cockleburs. I called the Pink
Poodle Groomers in Cleveland and made an appointment for Tuesday to get him trimmed up and bathed. My finances were tight but I could accommodate a basic package at the groomers and the supplies I would need to care for Bummer till his people came.
I decided to read my book for awhile. I stretched out on my bed with my book in hand. I read for awhile before I noticed Bummer laying in the floor looking at me. I decided to put my pillows on the floor and read next to him until I fell asleep. My Mom came home from work and decided to wake me up after awhile. She opened my door and called my name, Bummer barked at her. She thought it was cute him "defending" me. I never heard her call my name or him bark, I was sleeping pretty deeply. I got up a bit later and my Mom told me about what Bummer had done.
I decided to make up a few fliers that advertised a found dog. I put one up at the church down the street thinking someone had visited the graveyard there on Veterans Day. I put a few more up at the local gas stations. Surely I'd hear from someone over the weekend.
I had to work over the weekend and I worried about how Bummer was going to handle that since I'd been at home the majority of the days since he had been with us. I slept on the floor with Bummer again on Friday night.
Saturday morning I made sure that Bummer had fresh food and water and petted him quite a bit before I got dressed for work. I had heard on the radio a few mornings ago that dogs comprehend about as much as a two year old child. By now I knew that Bummer was a pretty smart dog so I told him that I was going to work that I'd be back later. He seemed to understand. I told my brother to make sure if anyone called claiming Bummer that they could tell us about things I hadn't mentioned in the fliers, I didn't want Bummer to leave but I wasn't letting him go to anyone other than his rightful owners.
I arrived at work to find out that I wasn't scheduled. So I offered to pick up lunch for my co-workers before I left. They sent me to a restaurant to pick up their order. On the drive over I kept thinking that I really wanted to go home to play with Bummer but I knew that I would probably be offered a few hours of work that I should take. I made it back and worked a partial shift.
Once I clocked out I headed straight for the local Wal-Mart and headed straight to the pet department. I searched through bags of food for a senior formula that I thought was good enough for Bummer. I also bought a box of soft food carefully making sure that it was poultry only. (A grandmother of mine had a dog with allergies and she avoided red meat and pork in his foods.) I found a brush and some combs to help with managing his coat. I thought my mother had been complaining about Bummers smell so I found some pet perfume spray. (She told me later he only smelt like a dog after going outside but that smell passed quickly.) I looked for a pet bed and found them to be a little more than I was willing to pay. I found that regular pillows were on sale for five dollars for two. I decided to get two and replace a couple of my mother's older pillows.
I came home and brought in all of Bummers goodies. He seemed more interested in me than his new things. He whined and wagged his tail excitedly as I tried to catch up on a day's worth of petting. I took the older pillows off of the bed and put one behind my dad's recliner and laid Bummers towel on it. I put the other pillow in my bedroom floor so he could have a place there too. I tried to brush him a bit and tried out his puppy perfume but he wasn't too pleased with all that, at least he forgave me quickly.
I was tired and ready to lay down I needed to sleep on my bed tonight. Bummer followed me to my room he liked to stay close. I got into my pajamas and was about to switch off the light, when Bummer gave me that look. I decided that sleeping in the floor with the dog was about the same as sleeping in bed with a dog. I picked Bummer up and put him in bed. I switched off the light and went to bed I had to push him over to his side that turkey had gotten right in the middle. As I laid down I thought about the children's story If You Give a Mouse a Cookie and chuckled as I thought of my sister saying "the mouse winds up owning your house!".
That Sunday I was off slept in, Bummer didn't mind he was snoozing pretty well himself. Once I finally got up I got Bummers breakfast together and logged on the facebook. A few of the Dawns had replied saying that they weren't Bummer's owners and wishing me well on my search. I couldn't understand why I hadn't heard from them yet. Some of my friends had taken the search for Bummers people to MySpace; I hoped they had better luck there.
My Mom said one of girl friends from church said there was a sale on pet beds at a local store. I went to the store to see if about an actual pet bed but I found that the sale had passed. I browsed the store anyways and found a red squeaky bone; I thought Bummer would enjoy playing with. That was the only purchase I made. I felt a little silly at the register.
When I came home Bummer enthusiastically greeted me. I petted him a little and then I squeaked his new squeaky toy and handed it to him. He took it straight to his "room" behind dad's recliner he licked it tenderly. He never licked any of us; we began to think that he'd been trained not to. Bummer was
...
next >
Comments
TODAY'S FEEL GOOD NEWS!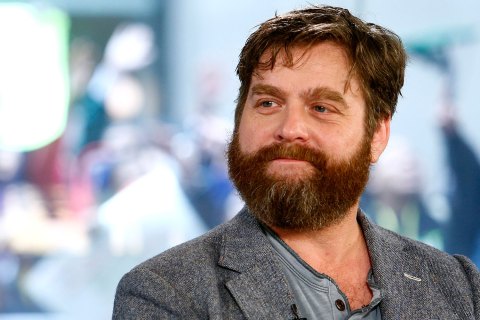 Zach met Mimi when he was a struggling actor in 1994.
more >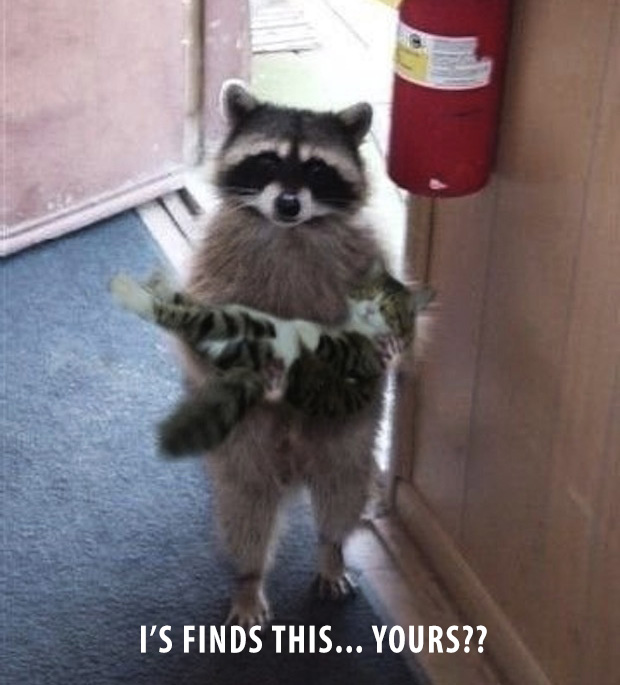 Recent Good News Stories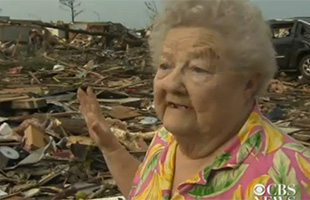 Tornado survivor finds her missing dog during live TV interview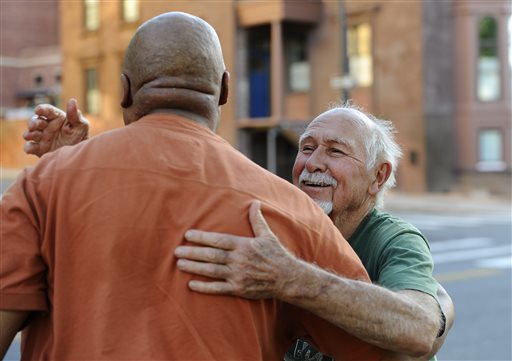 Every Wednesday, Anthony Cymerys gives free haircuts to the homeless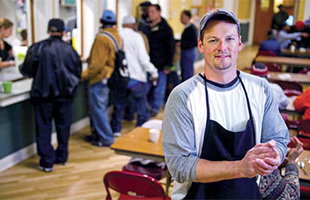 Local coach and contractor serves free breakfast to the homeless every Sunday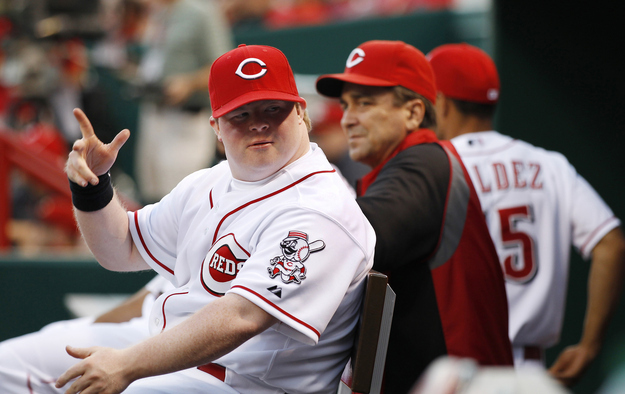 Ted Kremer, the Reds batboy with Down Syndrome, gets all 3 wishes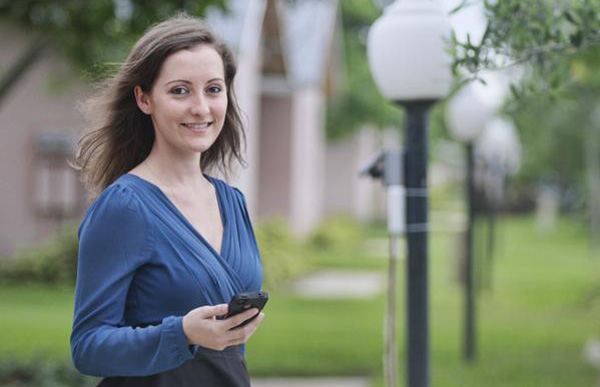 Florida woman saves man in Pennsylvania who dialed the wrong number