A Guy In Florida Just Took An Amazing Photo Of A Raccoon Riding An Alligator
June 15, 2015
Richard Jones snapped this incredible photo of a raccoon riding an alligator while visiting Florida's Ocala National Forest on Sunday.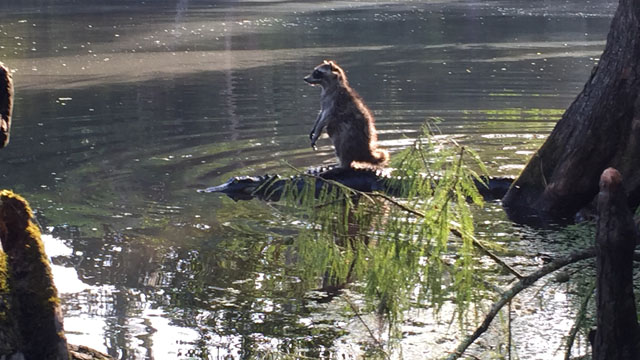 Richard Jones
"I snapped a lucky picture right when the gator slipped into the water and before the raccoon jumped off and scurried away. Without the context you'd think the raccoon was hitching a ride across the river. Pretty amazing," Jones said in an email to WFTV.
Jones added that it was "definitely the photo of a lifetime."
Like us on Facebook!
Click Here For The Most Popular On Sunny Skyz
LIKE US ON FACEBOOK!