Can You Read Ticketmaster? Apparently They've Created A New Language... And Told Nobody
July 22, 2014
Ticket scalpers are the worst, so Ticketmaster is making sure you're a real fan...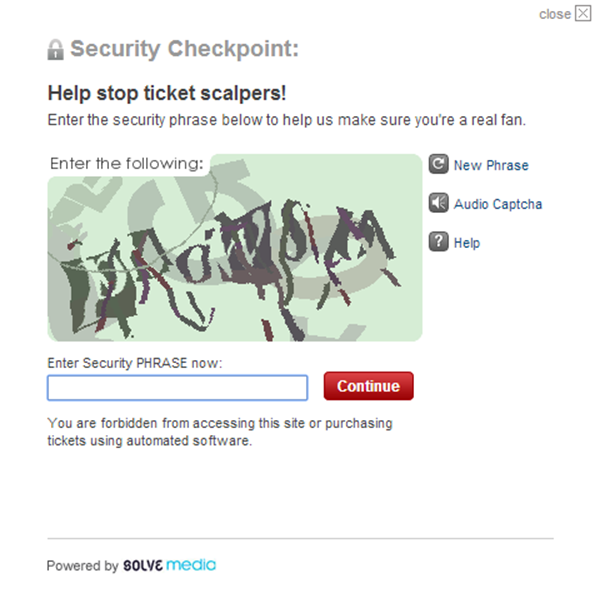 imgur
Okay that one is a little difficult, let's try another...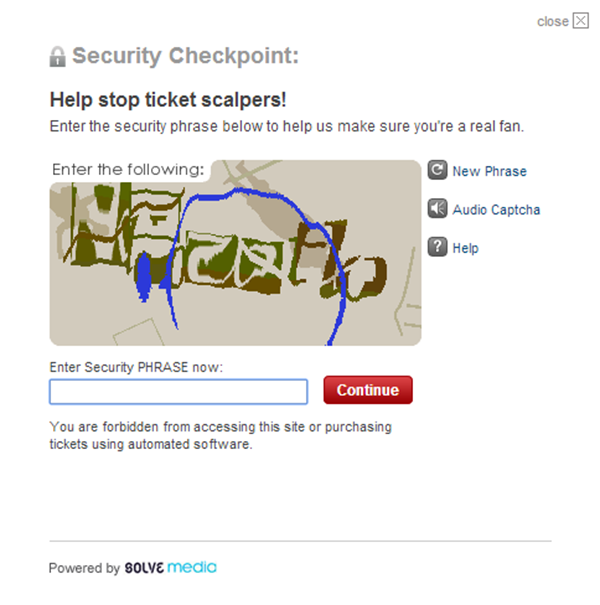 imgur
Still can't see this one too clear, let's try one more "new phrase"...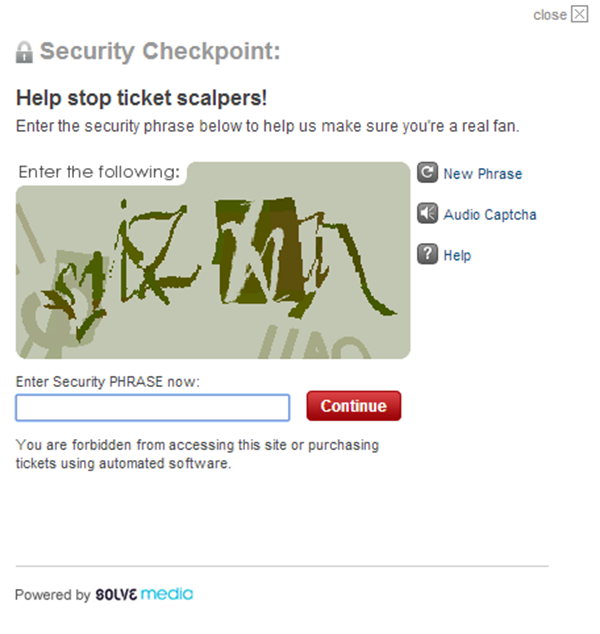 imgur
Seriously Ticketmaster?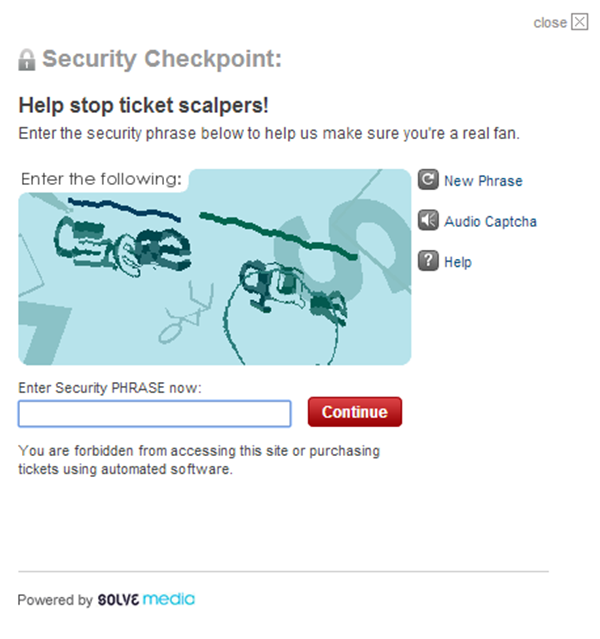 imgur
What Rosetta Stone do I need to buy to figure these out?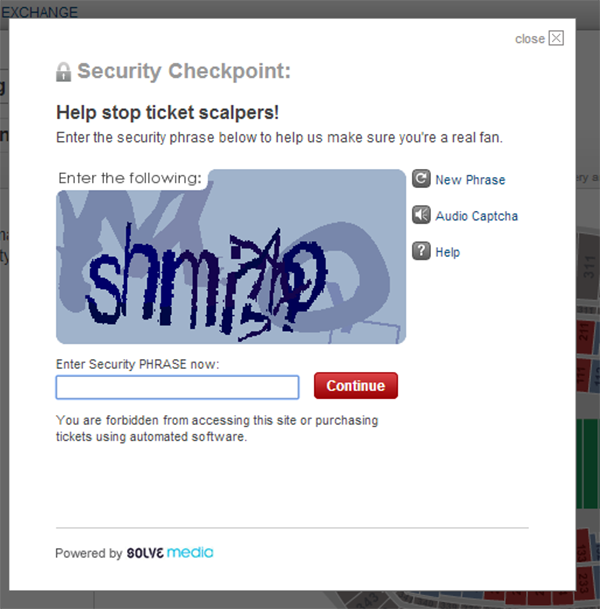 imgur
"shm... WTF" ?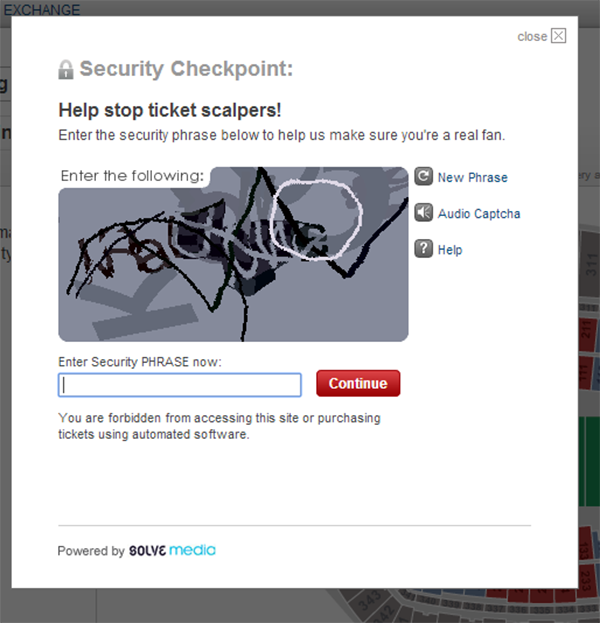 imgur
Ticketmaster clearly does not want to sell tickets to humans...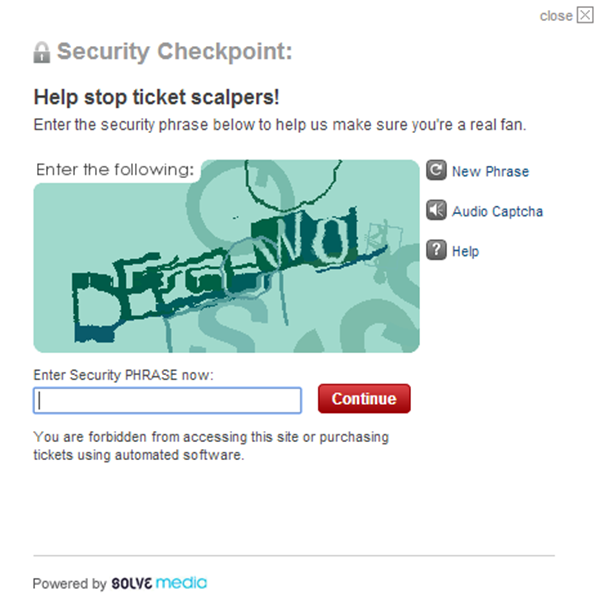 imgur
The end of humanity is near. The robots have taken over...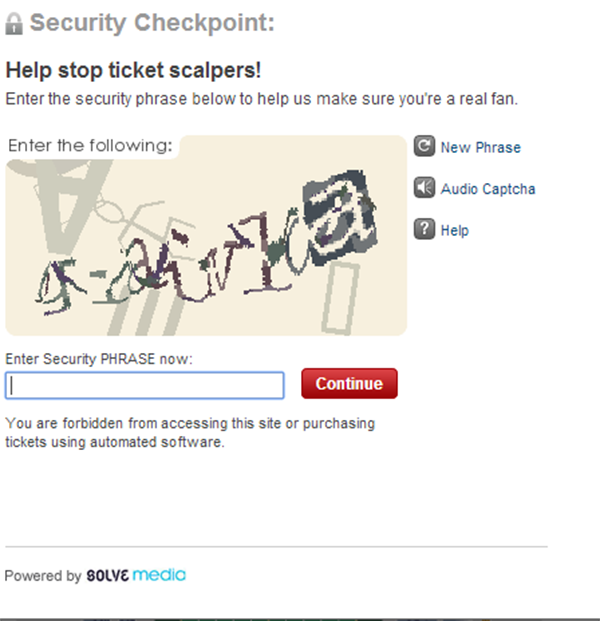 imgur
Via reddit
Forget it, I don't want these tickets anymore.
Like us on Facebook!
Click Here For The Most Popular On Sunny Skyz
LIKE US ON FACEBOOK!