Guy Makes Tiny Hats For His Friendly Porch Toad
March 10, 2017
The toad that hangs out on my porch needed a hat.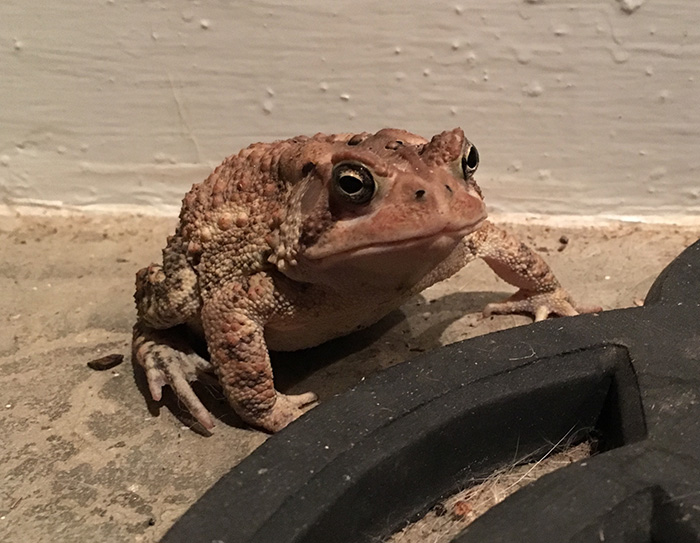 I decided to enter the world of toad millinery and help the little guy out. Foam paper seemed like a toad friendly material.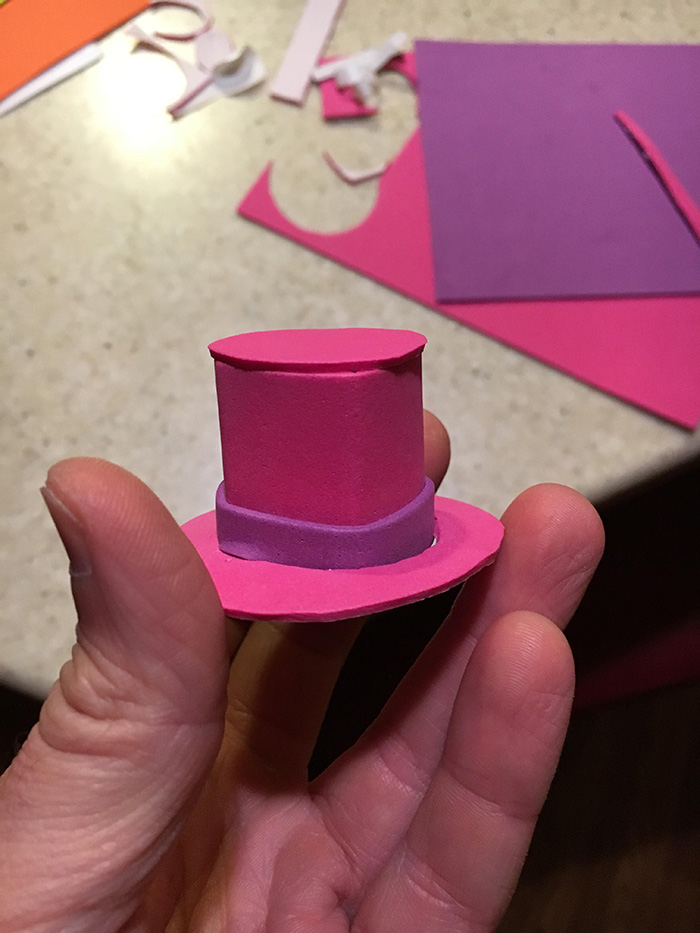 Perfect fit! He looked dapper, but still needed something..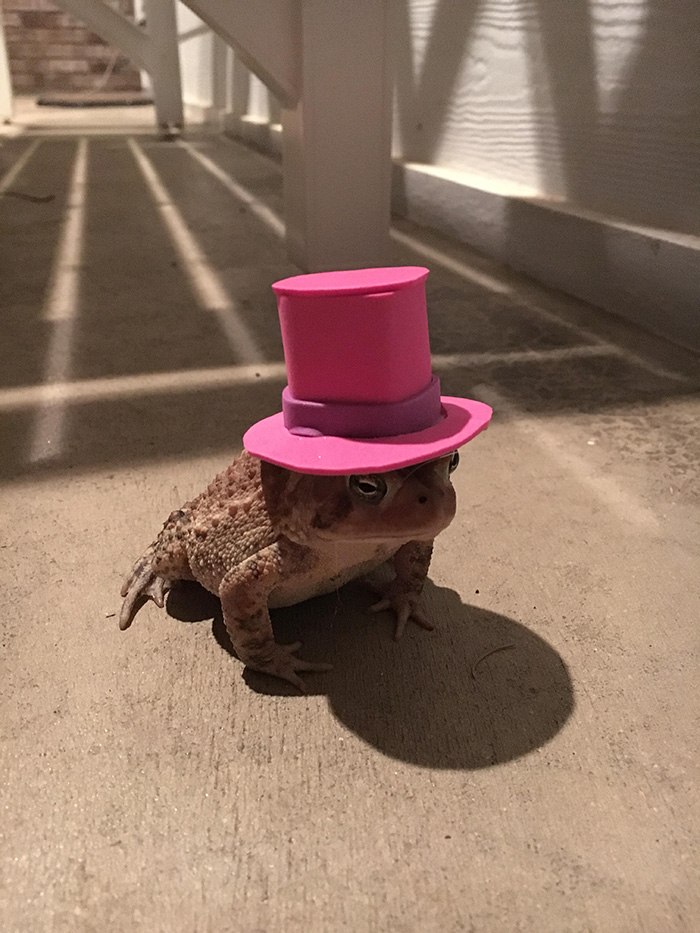 Turned that hat into a toad pimp hat.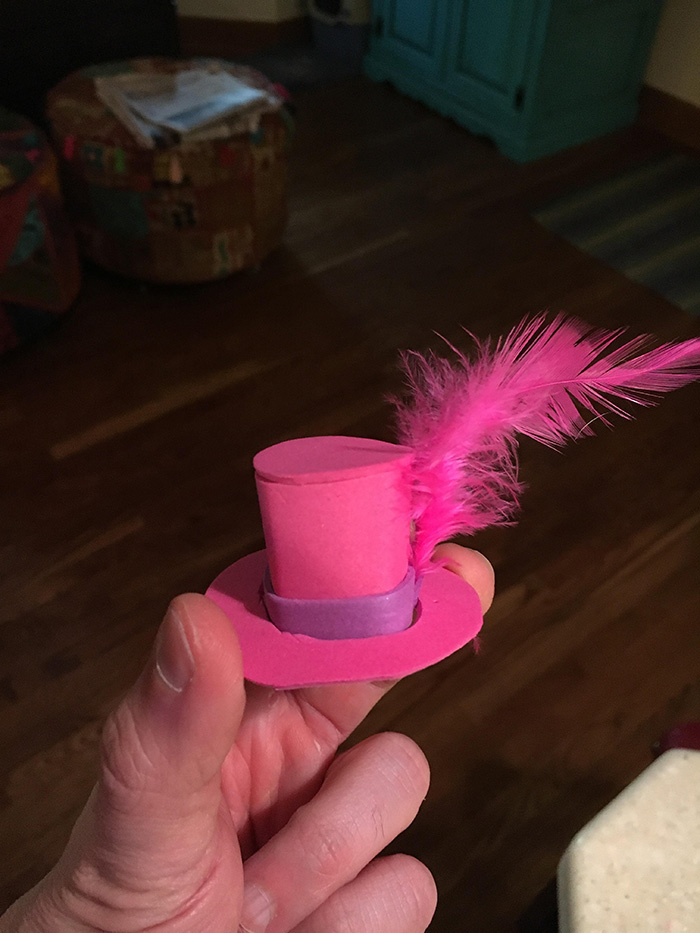 Added a monocle for a dapper pimp look.
How do you do, fellow kids?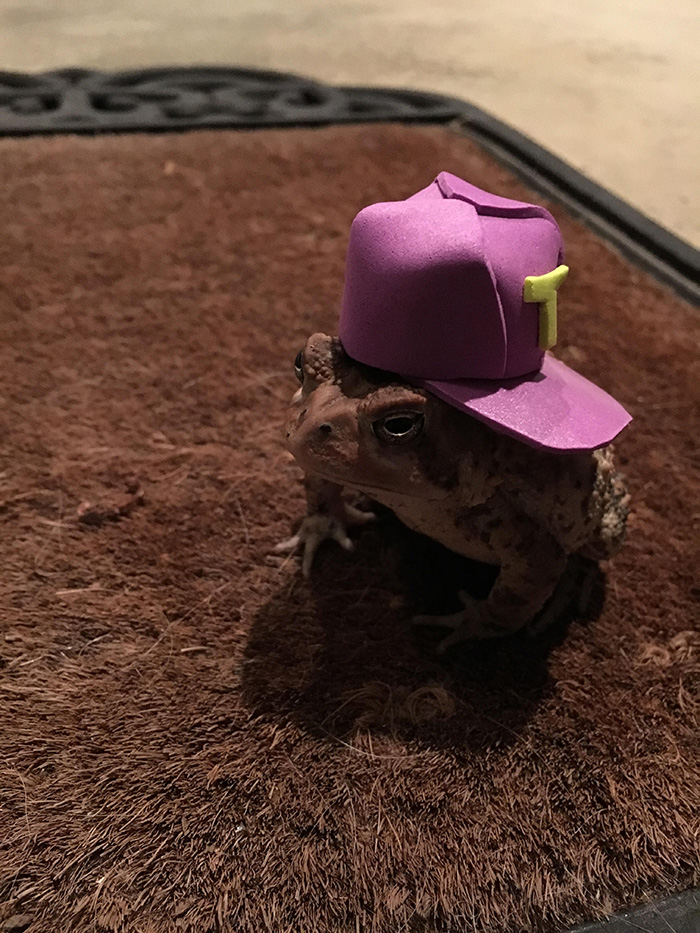 Better lighting with the flash. He didn't mind.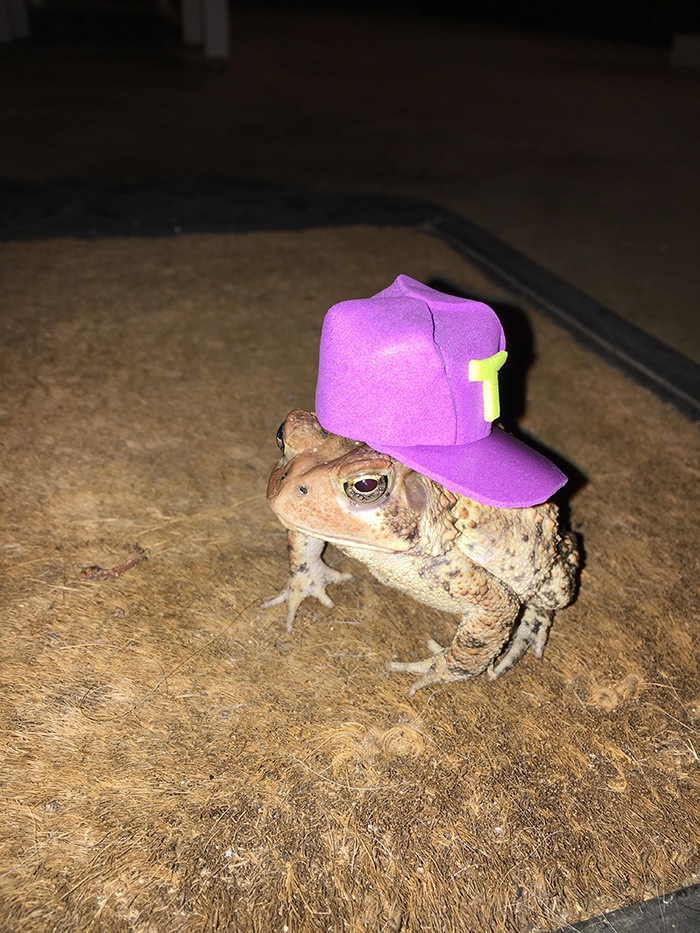 Howdy Tex!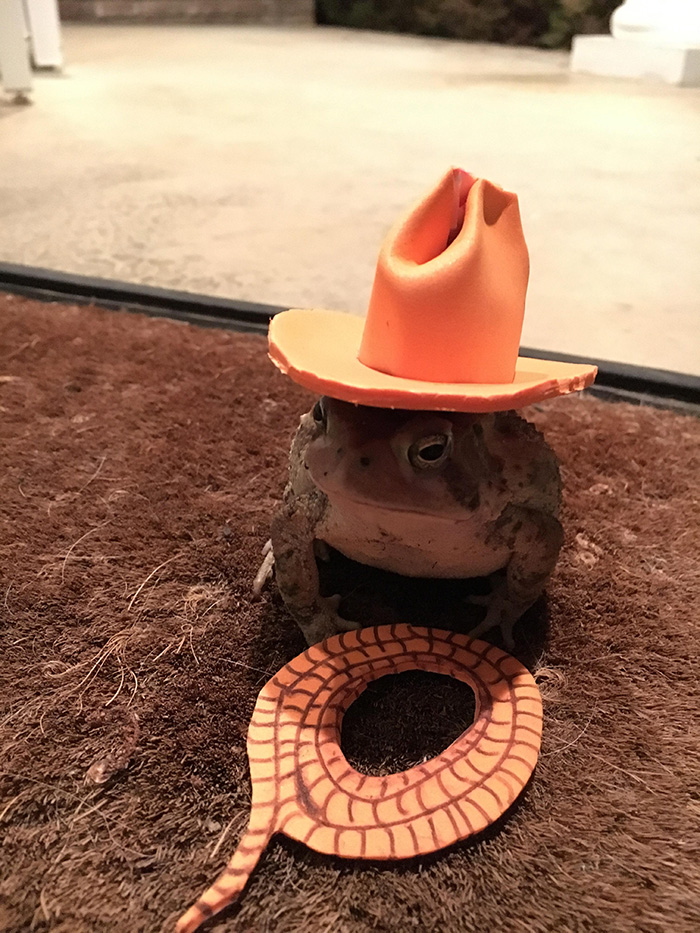 Mr Toad getting a hat
My dog Daisy for scale.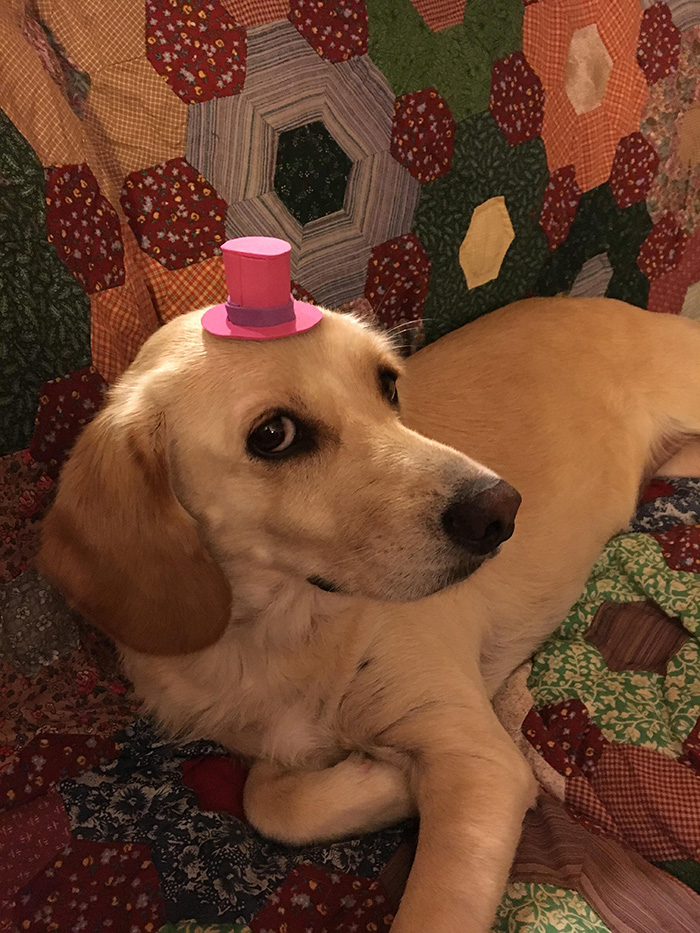 Credit: 1158pm
Like us on Facebook!
Click Here For The Most Popular On Sunny Skyz
LIKE US ON FACEBOOK!