You've Been Cutting Limes Wrong Your Whole Life
September 14, 2016
You probably cut a lime in half like most people. But you don't get much juice out of it, do you? That's because you're doing it wrong.
This box of limes demonstrates the correct way to cut the fruit.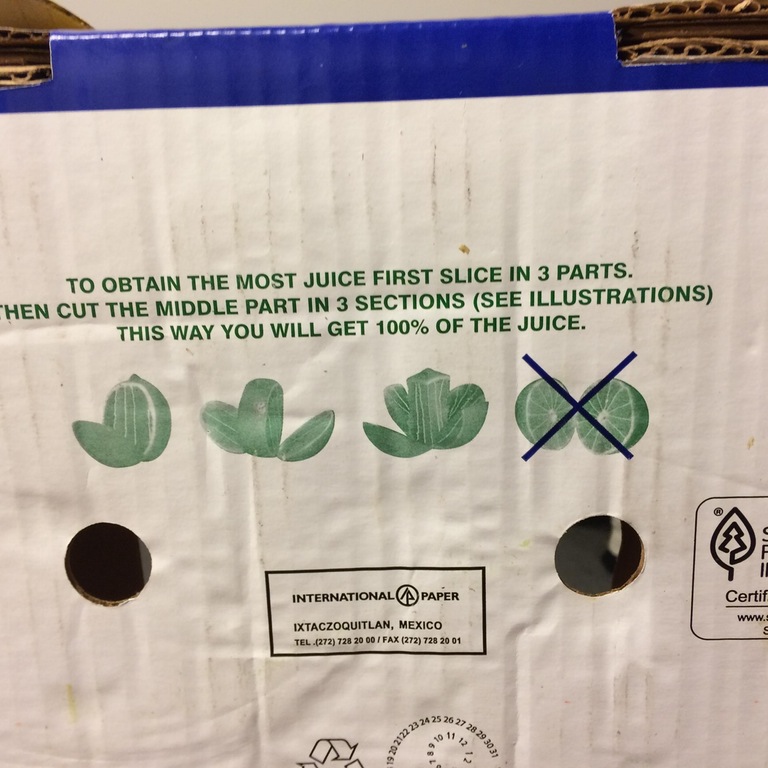 The more you know! Pass it on.
Like us on Facebook!
Click Here For The Most Popular On Sunny Skyz
LIKE US ON FACEBOOK!