Driver Doesn't Have Warning Triangle, Uses Bowl Of Tomatoes And Paprikas Instead
August 31, 2016
A Lithuanian driver didn't have a warning triangle, so he placed on the highway... a bowl filled with tomatoes and paprikas.
German police were so amused, they didn't fine the driver, but took this photo instead.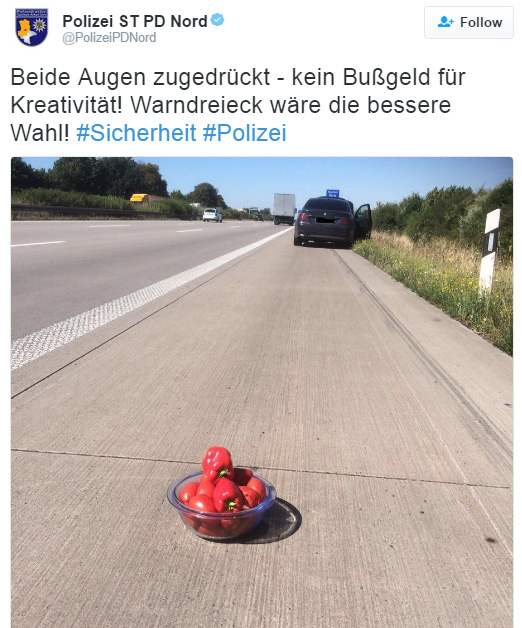 via Twitter
The caption reads, "Both eyes pressed shut - no fines for creativity! Warning triangle would be the better choice!"
You say tomato, I say warning triangle.
Like us on Facebook!
Click Here For The Most Popular On Sunny Skyz
LIKE US ON FACEBOOK!