Tattoo Artist With No Right Arm Gets The World's First Tattoo Machine Prosthesis
June 13, 2016
When JC Sheitan Tenet lost his lower right arm 22 years ago, he didn't think he'd ever be able to use it to draw again. But last week, he acquired the world's first prosthetic arm designed specifically for tattoo artists.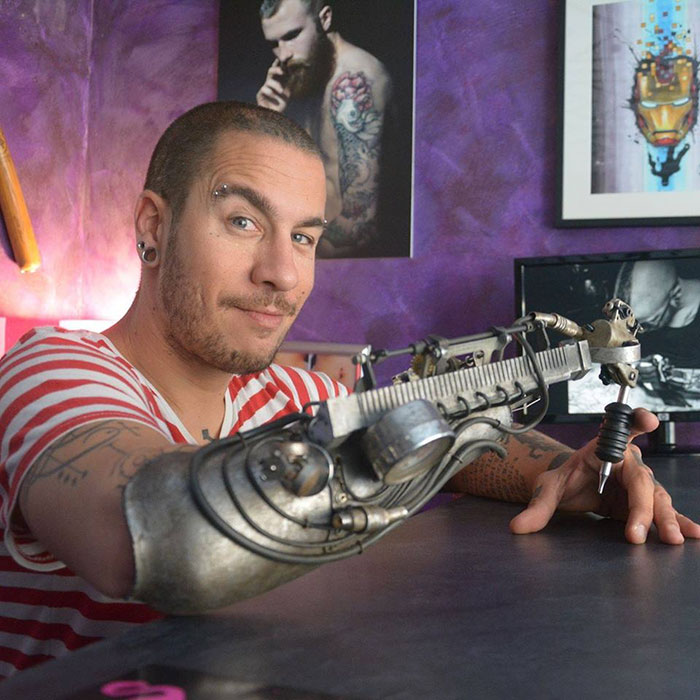 French artist JL Gonzal created the arm for Sheitan. Gonzal says he integrated pieces of a typewriter, manometer, and various pipes to Sheitan's existing prosthesis to give Sheitan the dexterity to make tattoos.
Watch him in action below:
Like us on Facebook!
Click Here For The Most Popular On Sunny Skyz
LIKE US ON FACEBOOK!