He Keeps The Deer Feeder High Off The Ground So The Raccoons Can't Reach
March 15, 2016
If these raccoons just invested in a long trench coat they would be able to buy their deer food at the store.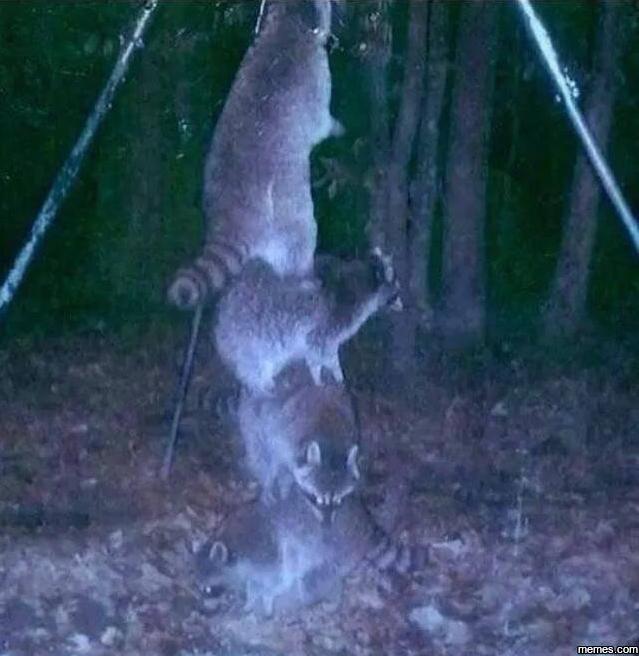 via imgur
They deserve it at this point. You can't even be mad.
Like us on Facebook!
Click Here For The Most Popular On Sunny Skyz
LIKE US ON FACEBOOK!