His 6-Year-Old Asked For An Advance On His Allowance. This Is The Response He Got
January 14, 2016
A six year-old asked Dad for an advance on his allowance in order to purchase a new toy. This is the response he got...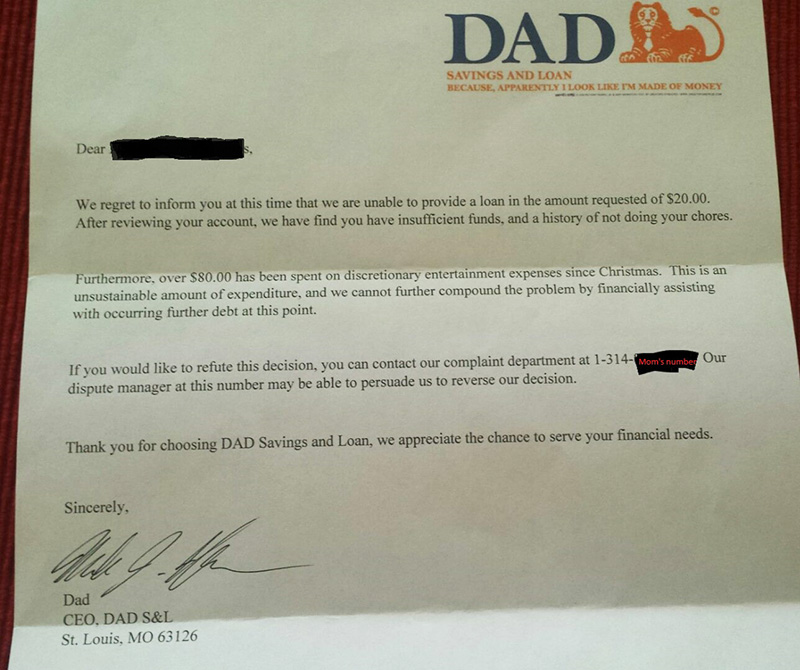 Credit: Anthony Rubino Jr and Gary Markstein / imgur
I love the "bank" slogan, "BECAUSE, APPARENTLY I LOOK LIKE I'M MADE OF MONEY" and that he gave Mom's phone number for the complaint department.
This kid is totally going to call Grandma Inc.
Like us on Facebook!
Click Here For The Most Popular On Sunny Skyz
LIKE US ON FACEBOOK!